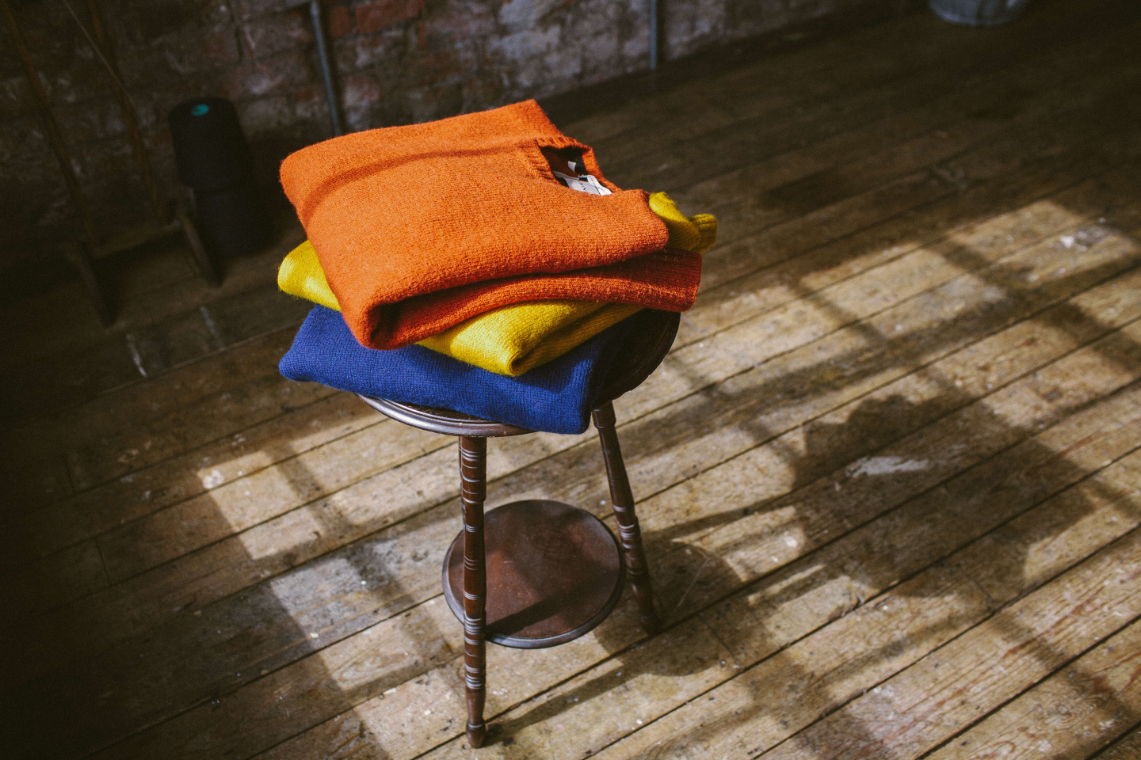 Exclusive content incoming! We are so happy to have you here as part of the Peregrine Clothing community and to be able to give you this sneak peek of our up-and-coming Autumn/Winter 2021 collection. Get ready for all new designs, styles, and colours as well as your all-time favorites. For now, this is all we can show you, however, we cannot wait to share the full collection with you very soon. Keep your eyes and ears peeled for announcements in the coming weeks…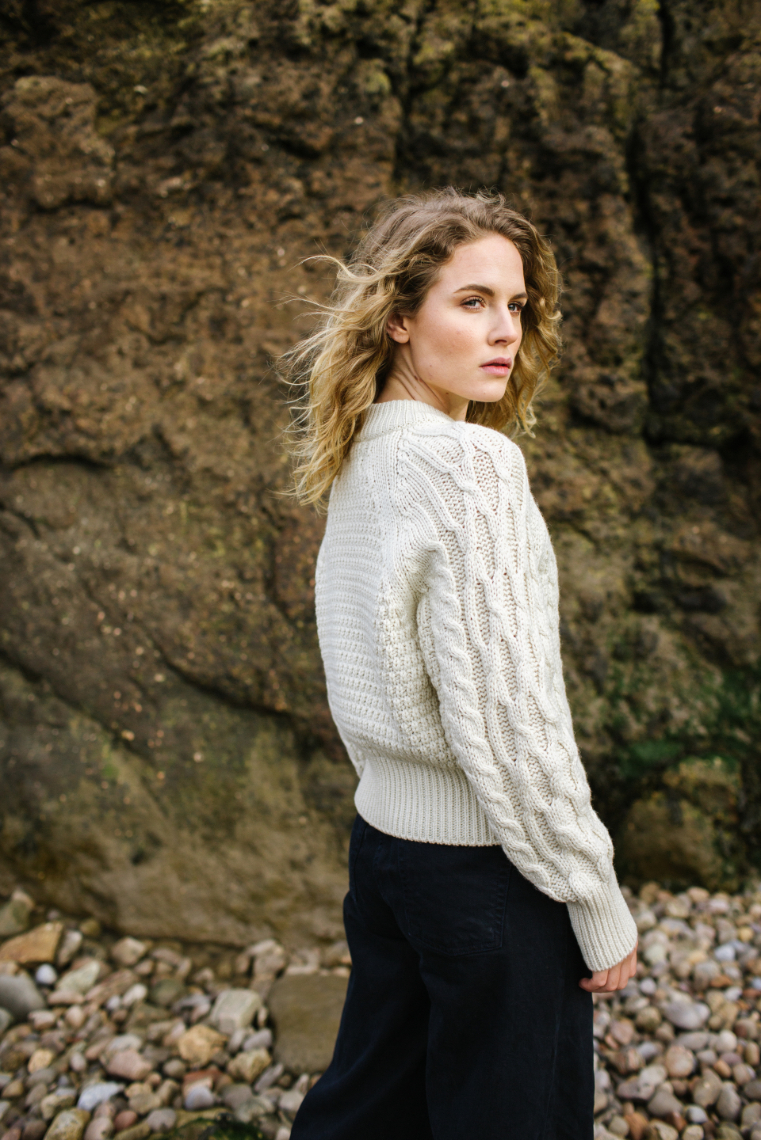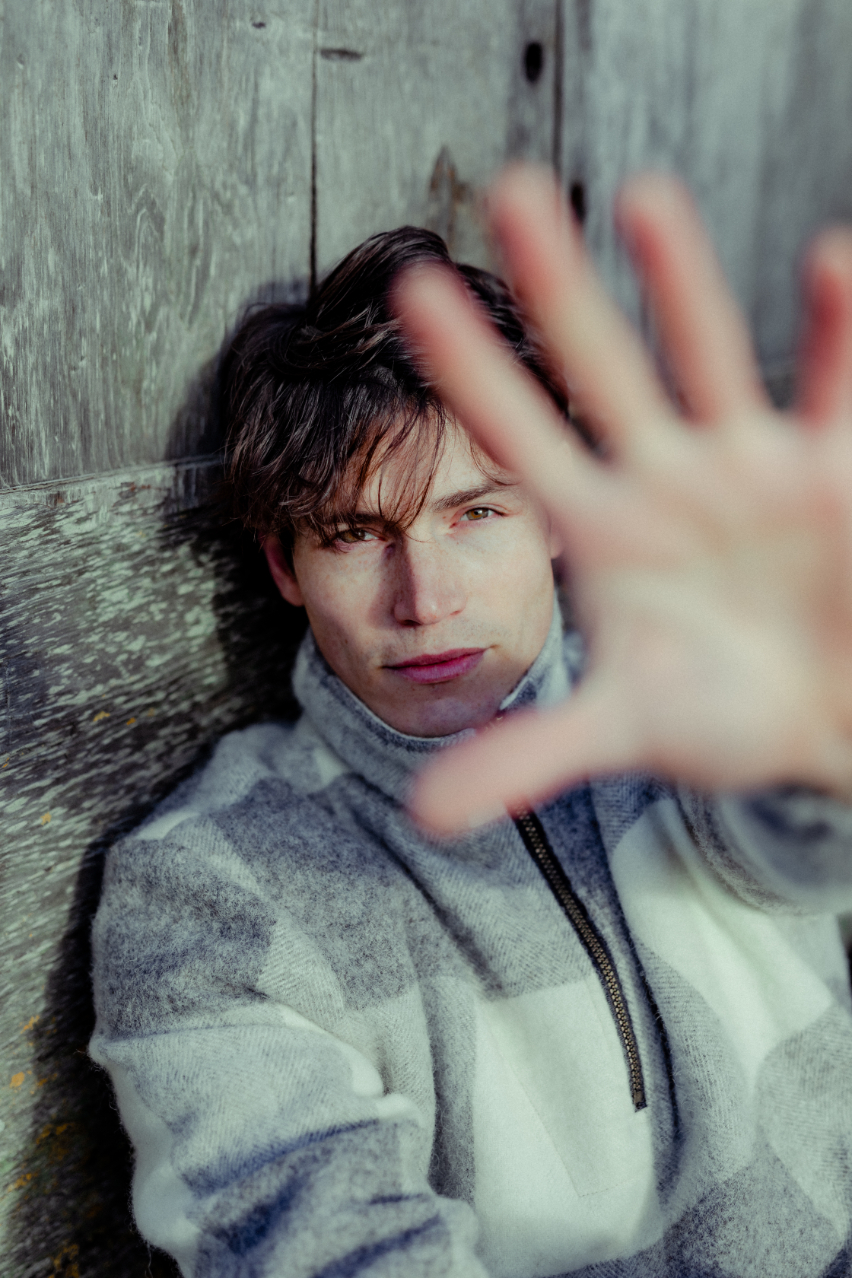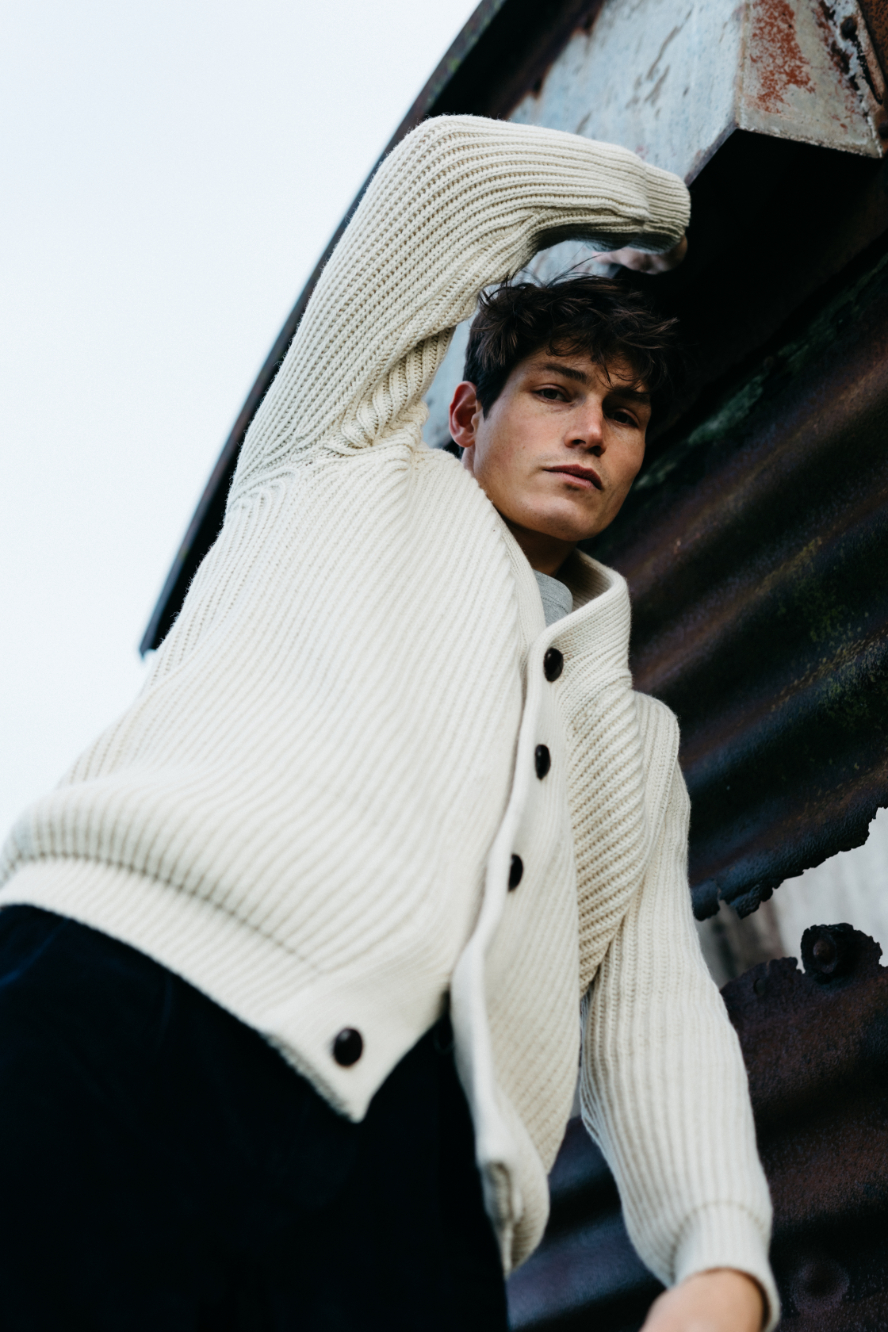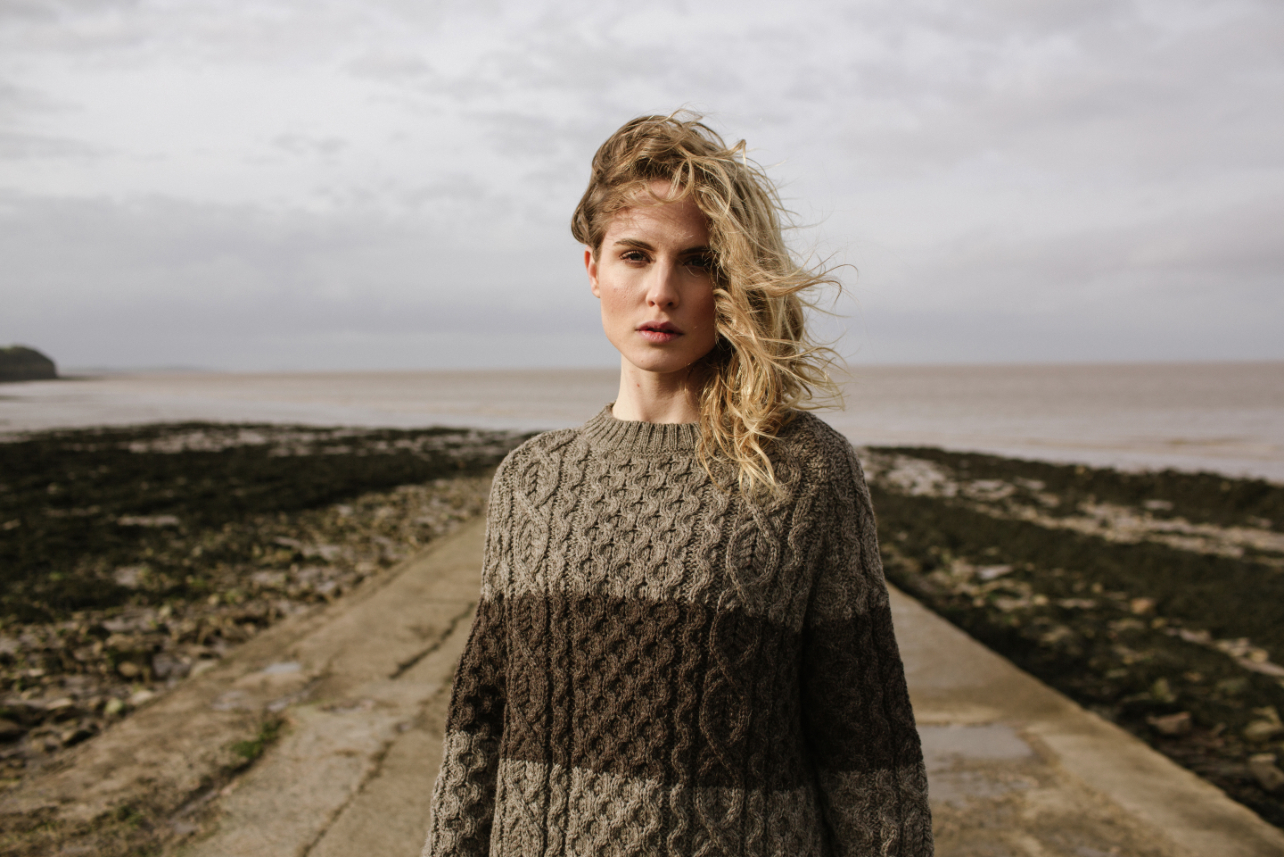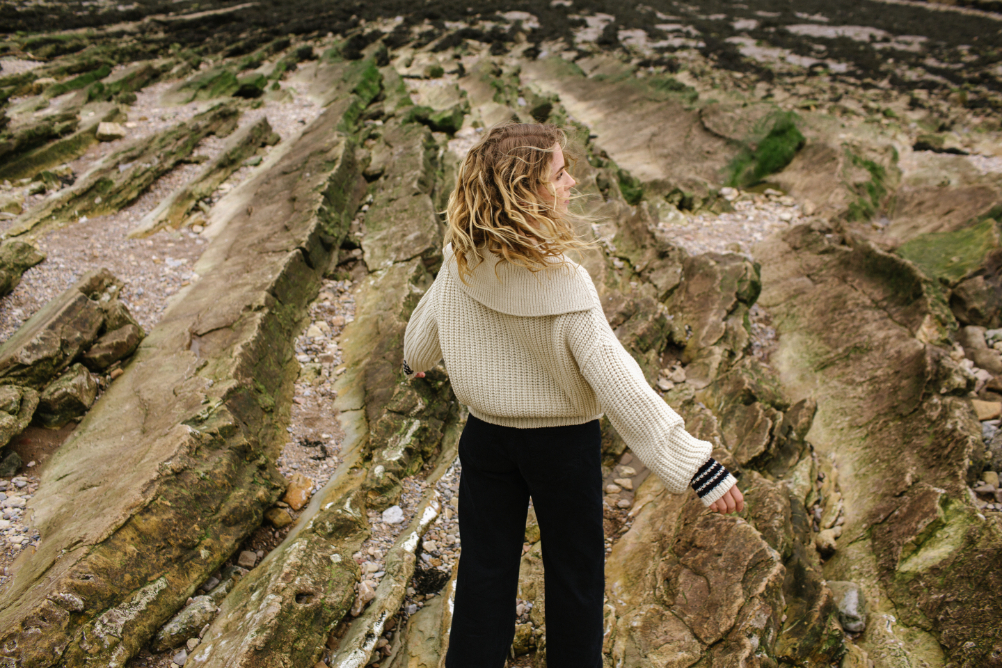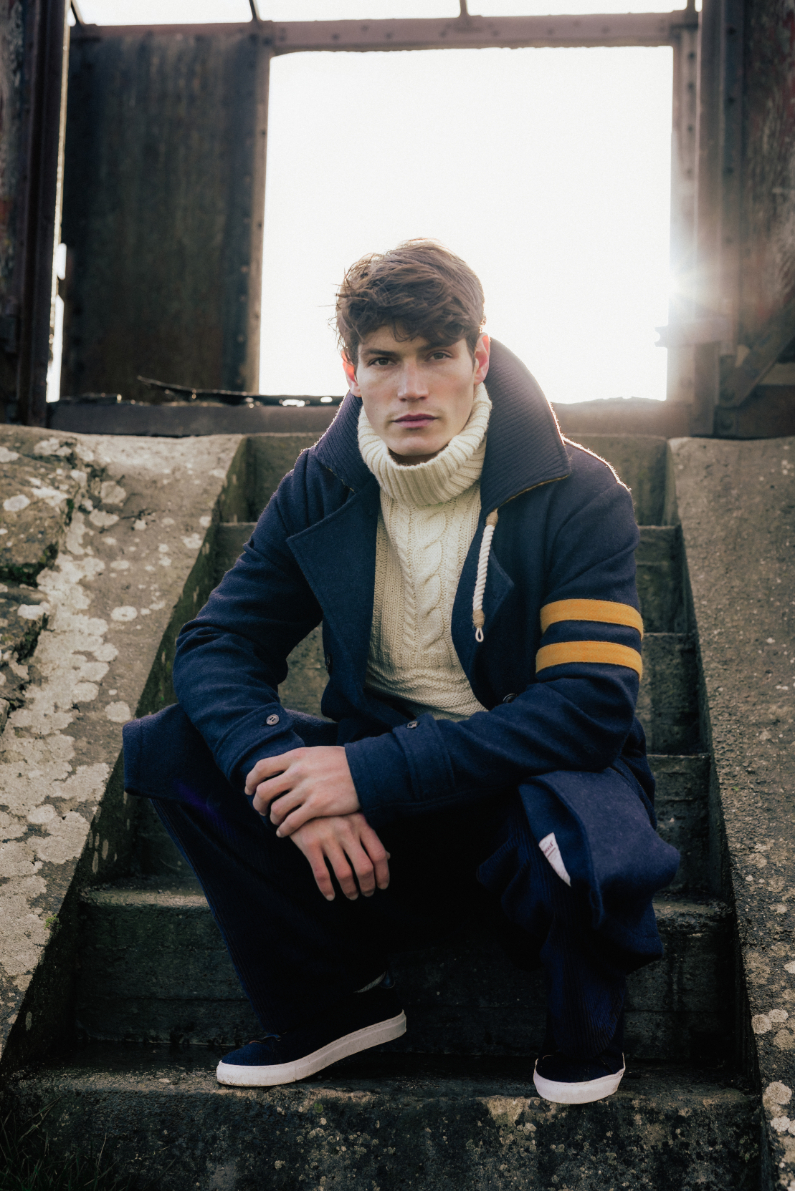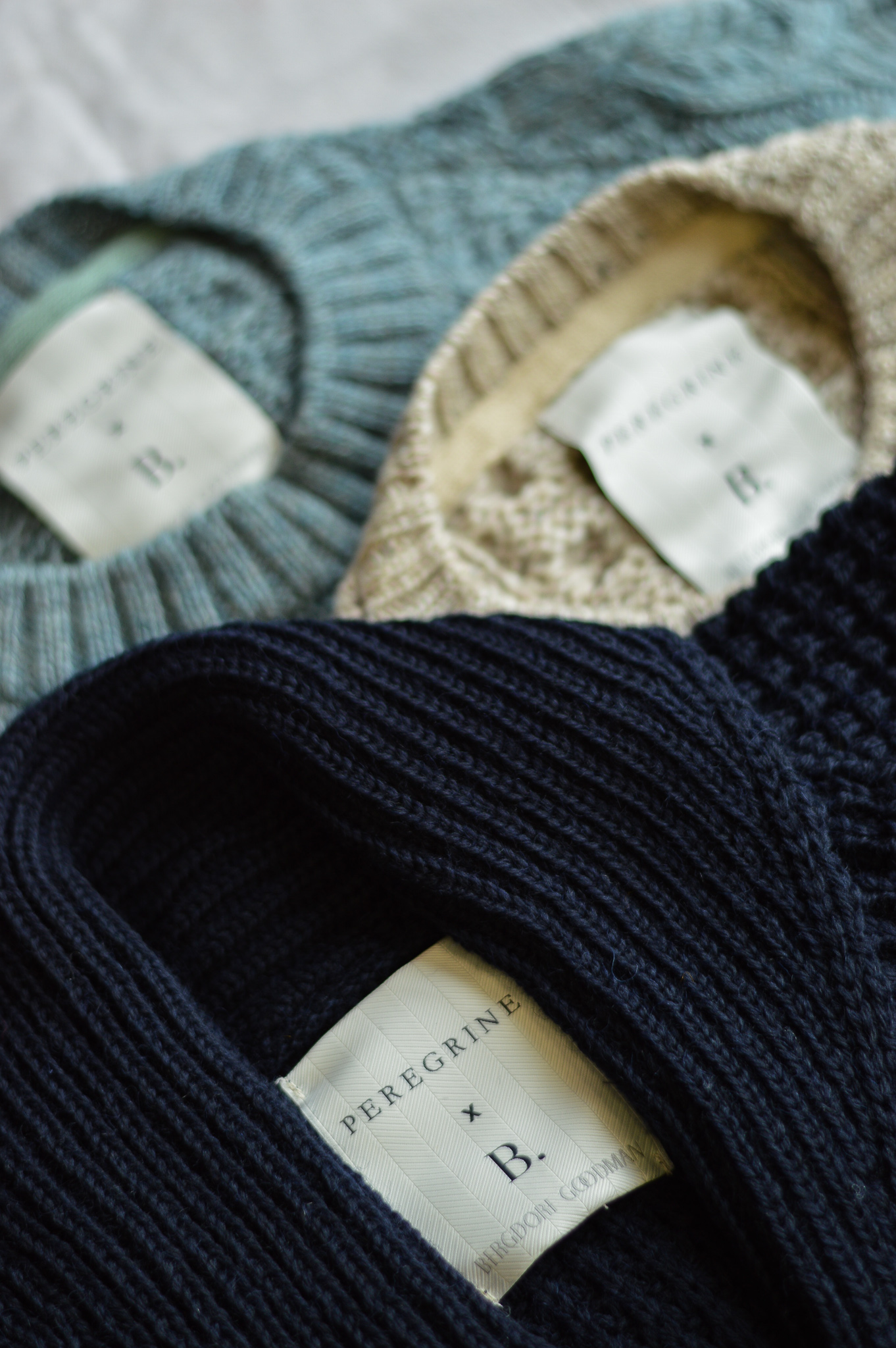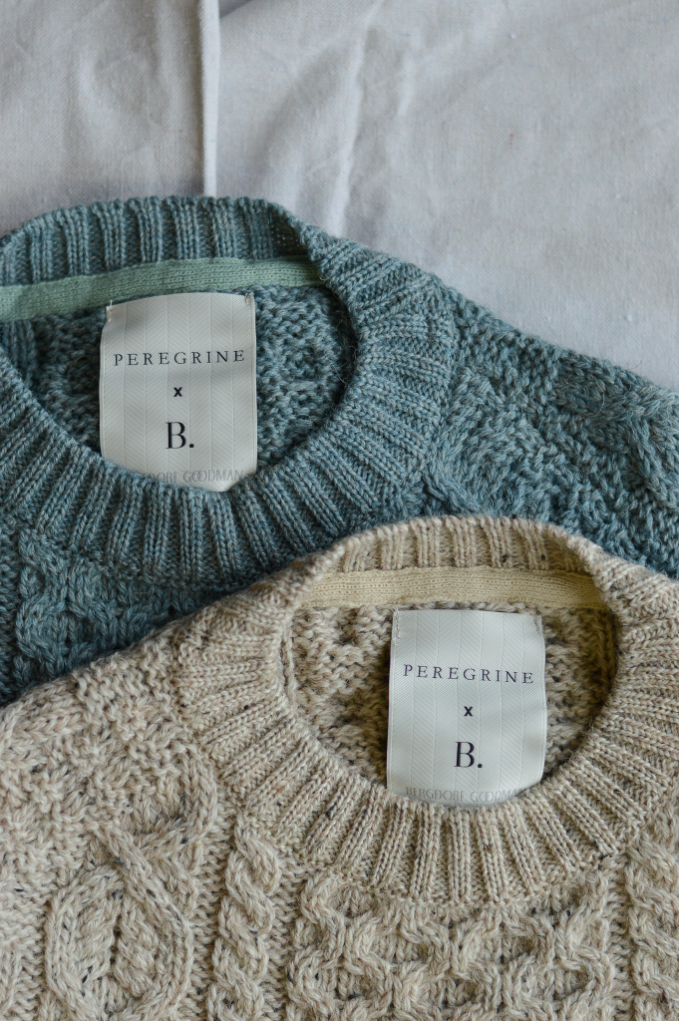 We are incredibly excited to announce that Peregrine Clothing has partnered up with Bergdorf Goodman to create a range of exciting British Wool Knitwear. Sold exclusively by Bergdorf Goodman themselves.
With a history as rich as our own we are thrilled to be working with such an established and popular brand. Bergdorf Goodman started as an independent tailor in 1899 in Manhattan, New York, over the years they have grown and expanded into the internationally known luxury department store that you know today. With our own heritage dating back to 1796, we couldn't think of a better collaboration. Located on 5th Avenue, New York, Bergdorf Goodman boasts of hosting brands such as Christian Louboutin, Gucci, Prada, and many more…and now Peregrine!
For us, Bergdorf Goodman exudes luxury and class as well as unprecedented style. As part of their B. Shop project curated by Bergdorf Goodman Men's Fashion Director Bruce Pask we have collaborated on five sweater designs which will be on sale online at BG.com/Bshop as well as in-store at the B. Shop on the third floor of the men's store.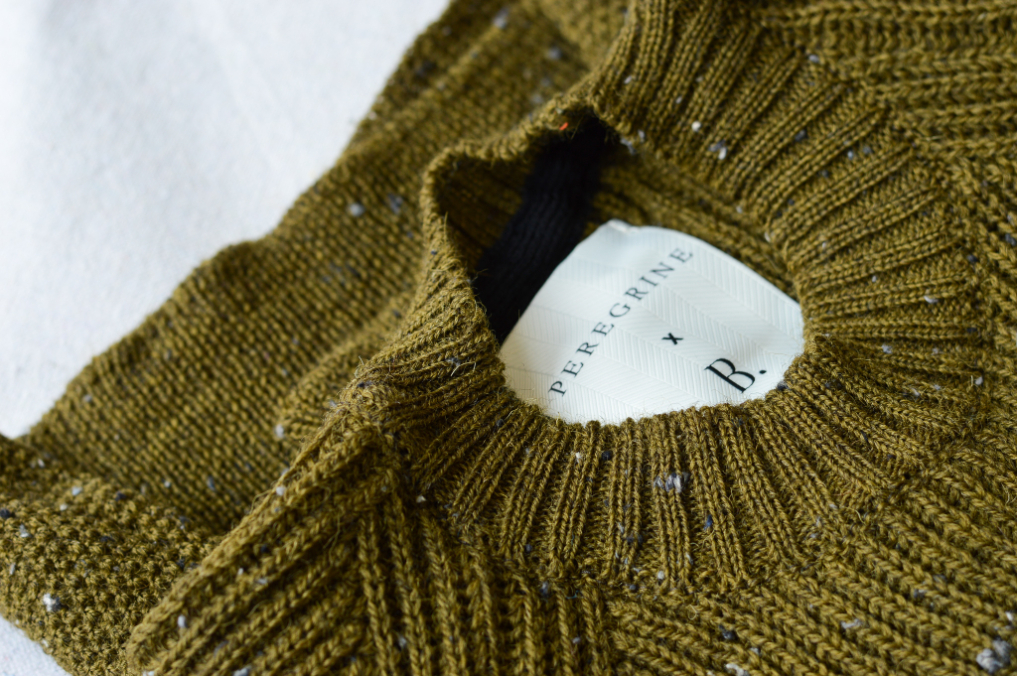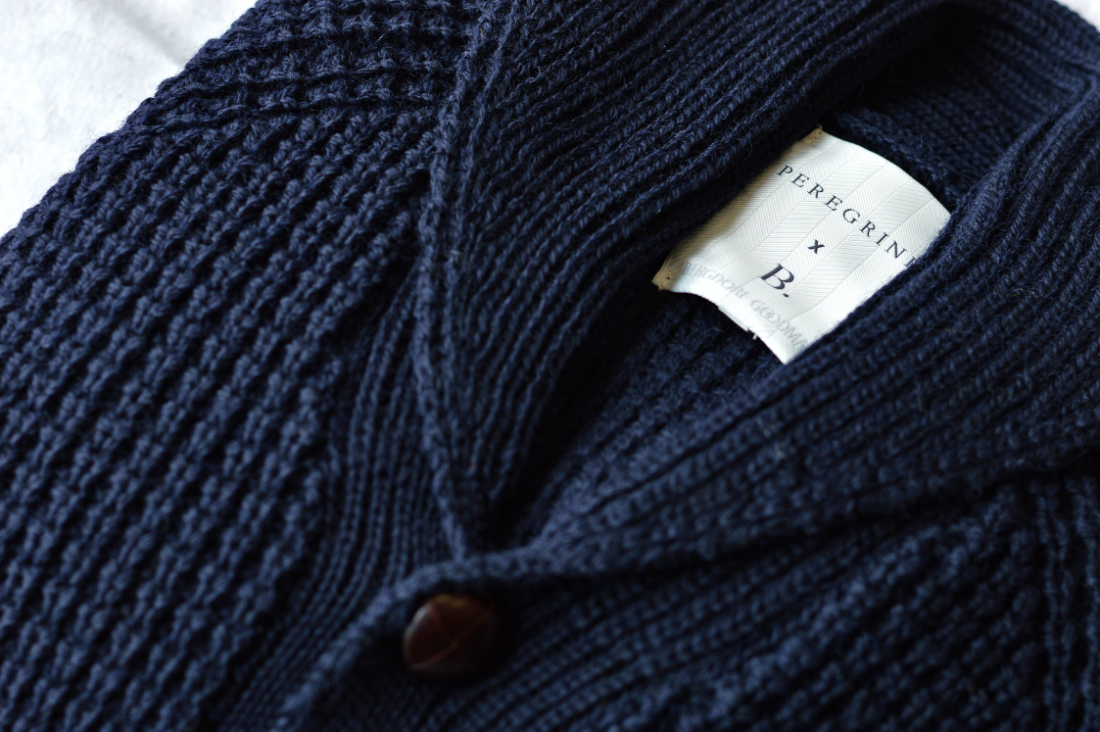 Seasonless style is more than just a look for us here at Peregrine. Seasonless style is about much more. We work hard to be as transparent as possible in our sustainable practices here at Peregrine. To name a few we; manufacture in the UK, support local British farmers, our jumpers are 100% wool so biodegrade, recycle materials, and are in the process of becoming carbon neutral. This month we want to talk about a more subtle sustainable practice. That is this idea of 'Seasonless Style'.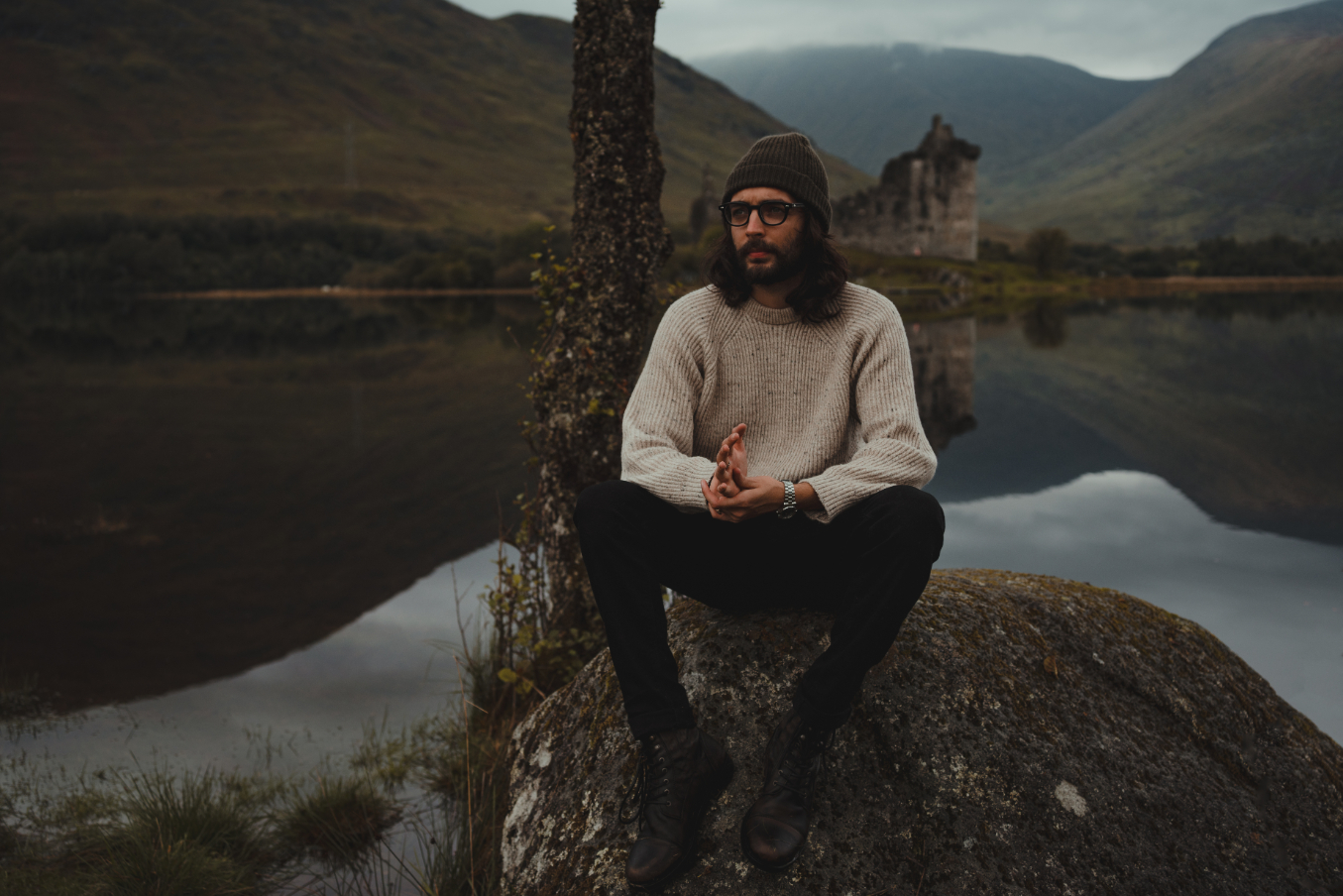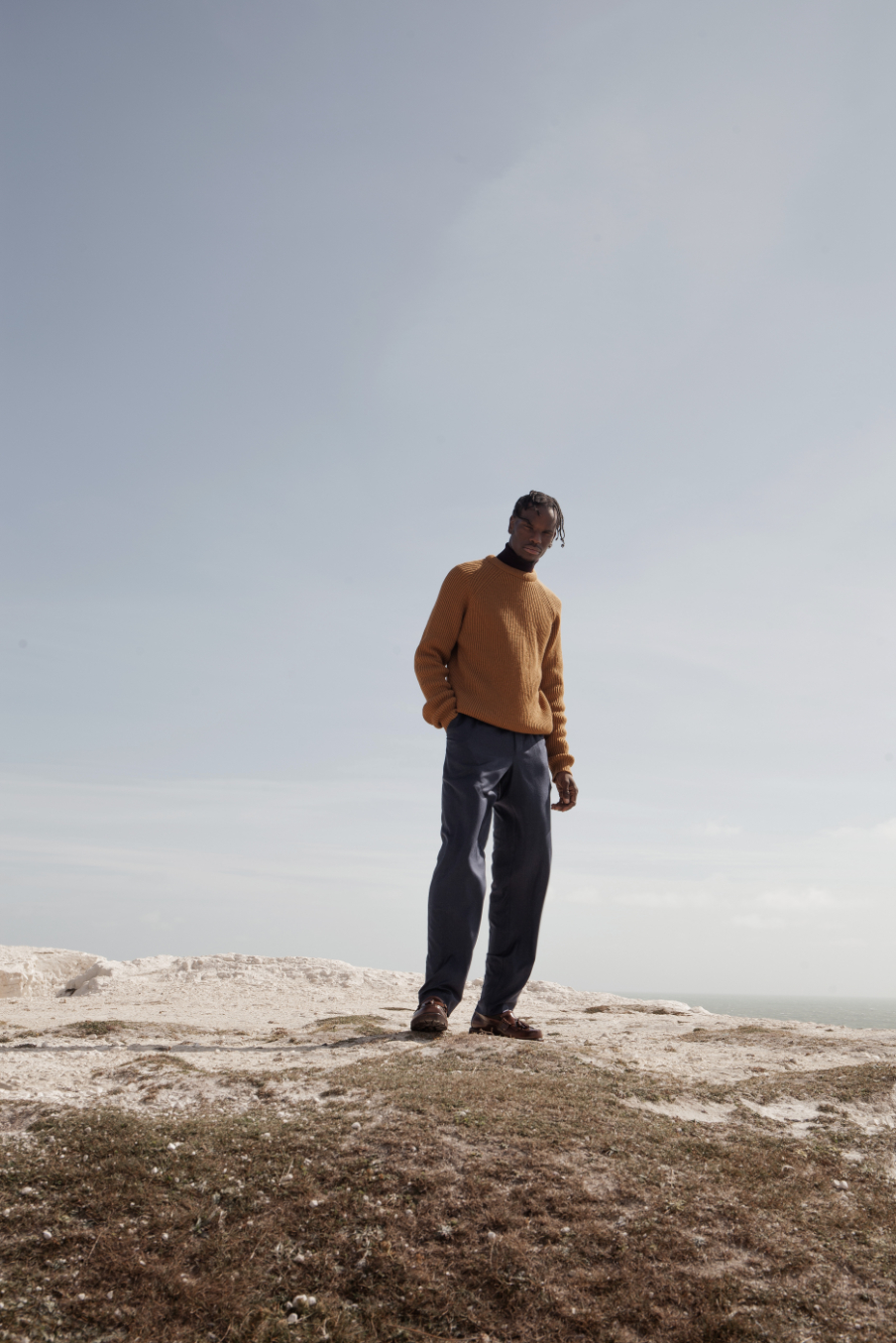 In this consumerist world, we live in it is very easy to get wrapped up in the 'more more more' culture. Especially when it comes to fashion. In total, up to 85% of textiles go into landfills each year. That's enough to fill the Sydney harbor annually. Trends are exciting and do a lot of good for people's confidence but it is now time that we start to look outward at the bigger picture. Trends feed fast fashion and the notion that a garment is only relevant for a short period of time. This concept is extremely damaging for the planet and with large companies pushing more and more collections, some doing up to 22 new collections a year, we fear that this problem is only going to increase.
Here at Peregrine, we are trying to nurture the idea of Seasonless Style. We are proud of our core range of quality, environmentally conscious products that we plan to maintain in the future. With our British-made seasonless garments such as our Ford Crew, we want to encourage consumers to buy quality products that will look as good now as they will in 10 years' time. It's time to move the focus to quality, well-made, long-lasting garments and find joy in ourselves and the world around us rather than what everyone else is wearing.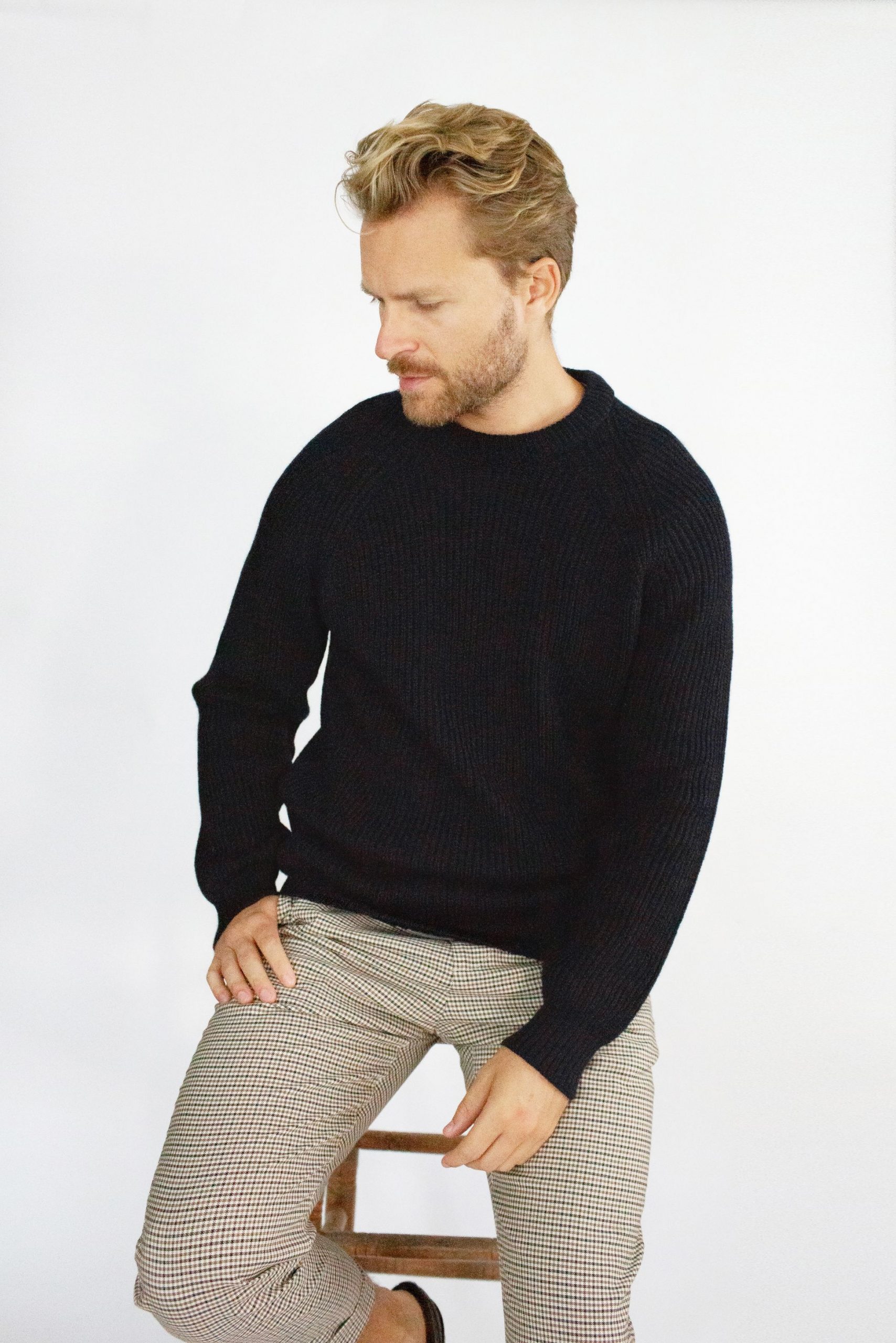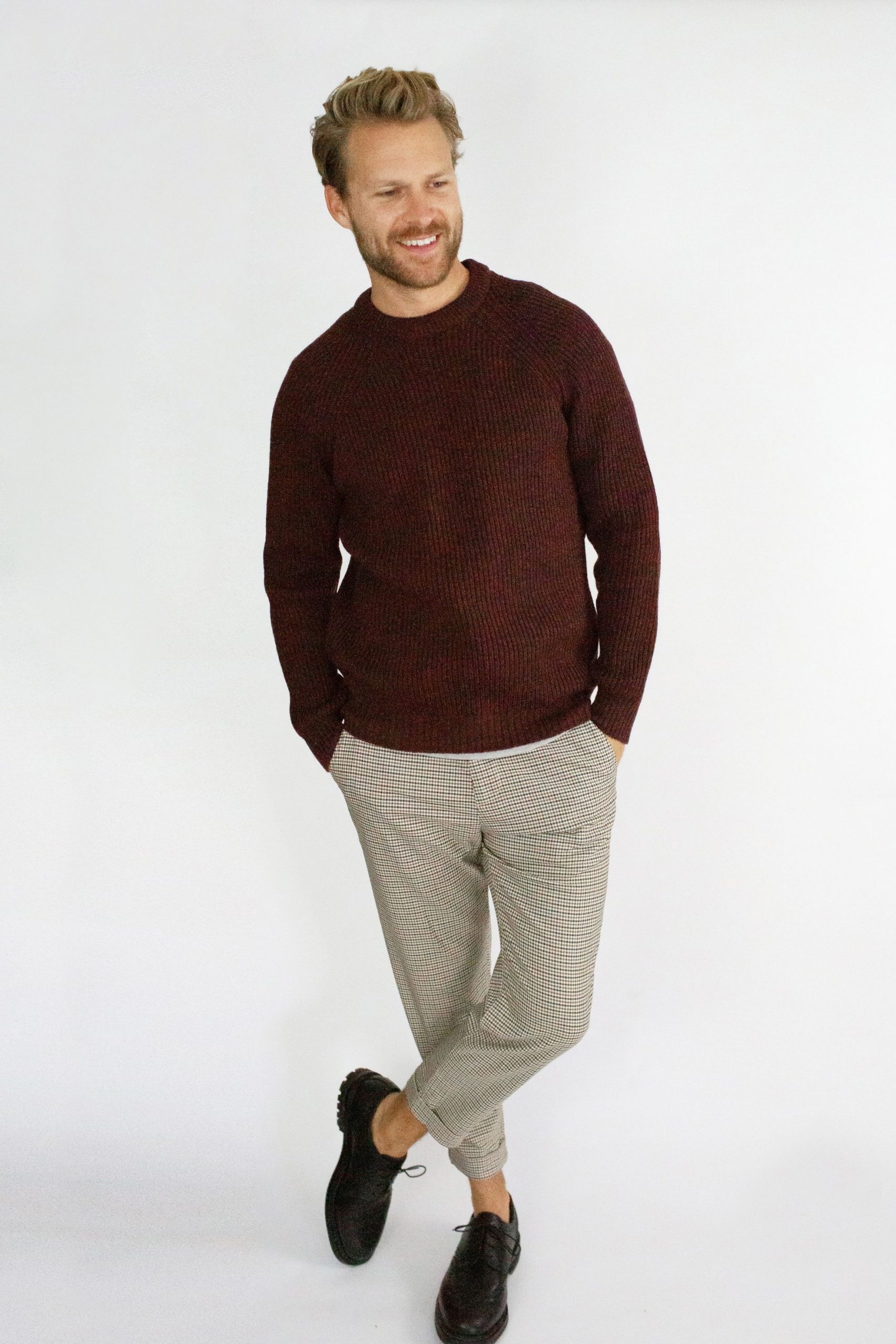 Shop our collection of seasonal knitwear here
With the glorious summer months stretching out in front of us, we have started to think about our summer plans and what we are looking forward to in the coming weeks and months. To us, nothing says summer quite like being in the great outdoors enjoying a variety of edible treats and hopefully basking in the summer sunshine…fingers crossed the British weather will allow it! Even then there is something to be said for enjoying the now, why not put up an umbrella or dance in the rain?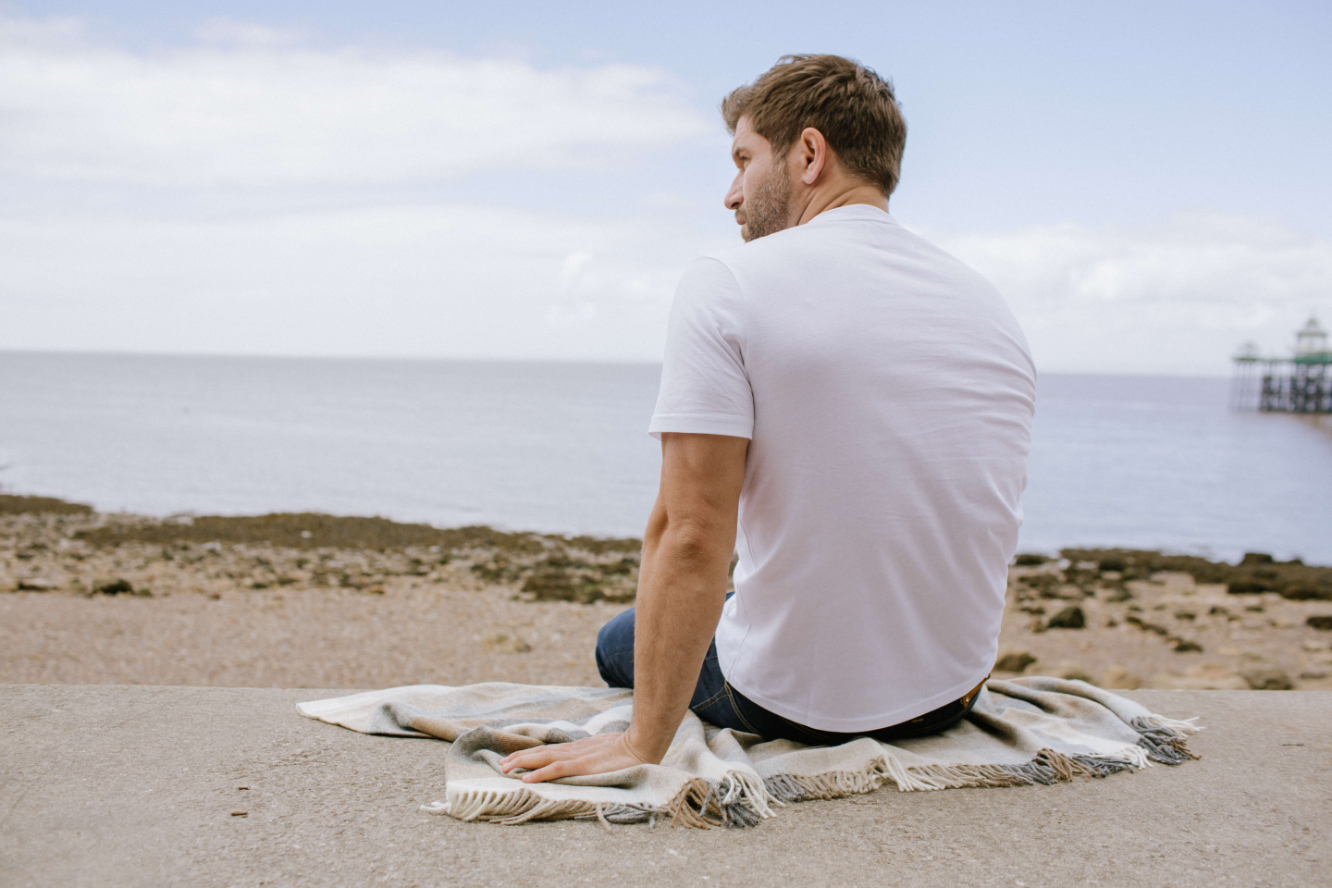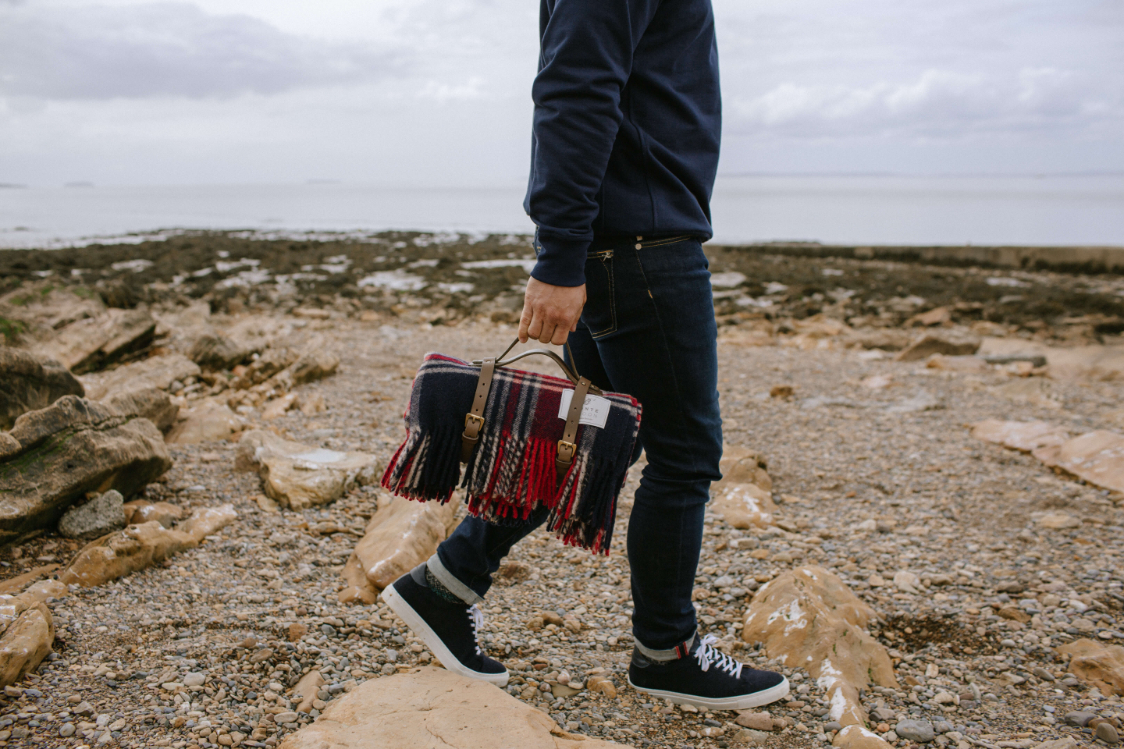 The brilliant thing about people is that we are all different and all have completely different interests and tastes. How boring would life be if we were all the same? This proves true for how we each like to have our picnics! The variety is endless.
You may be the type of picnicer that likes to walk all day, rummaging through waist high bracon, wading through rivers with your shoes looped over your shoulder and scrambling up rocky hillsides so you can enjoy your homemade sandwich at the very top of the mountain. And boy, have you earned it, a plain jam sandwich has never tasted so good.
You may be the type of picnicer who likes to dine in luxury, no matter where you are. Paper plates will not be allowed within 10 miles of these picnics. Blankets and pillows are crucial to a luxury picnic, our brand new 100% british wool blankets make the perfect layer to go underneath your Fortnum and Mason style hamper which I'm sure will include canapes and bubbles galore.
Or for the coast lovers out there, there is the beach picnic. These could involve hauling a cool box and camping chairs, or just a wetsuit and back pack over the dunes. Feeling salt crusted and sunkissed there is nothing quite like crunching on a sandy packet of crisps, watching the sun set over the ocean.
These are just some of the many varieties of a picnic. I didn't even mention the lakeside excursions or the garden BBQs on a Friday evening after work. I could go on. There is however one thing that these all have in common, as glorious as the day may have been the temperature drops in the evening. But never fear, we have the answer.
Our range of Wool Blanket shirts are ideal to throw on for any picnic, and fortunately, we have one for everyone! They are practical without compromising on style. Our Blanket shirts are made from 100% British wool so are warm, durable, and biodegradable!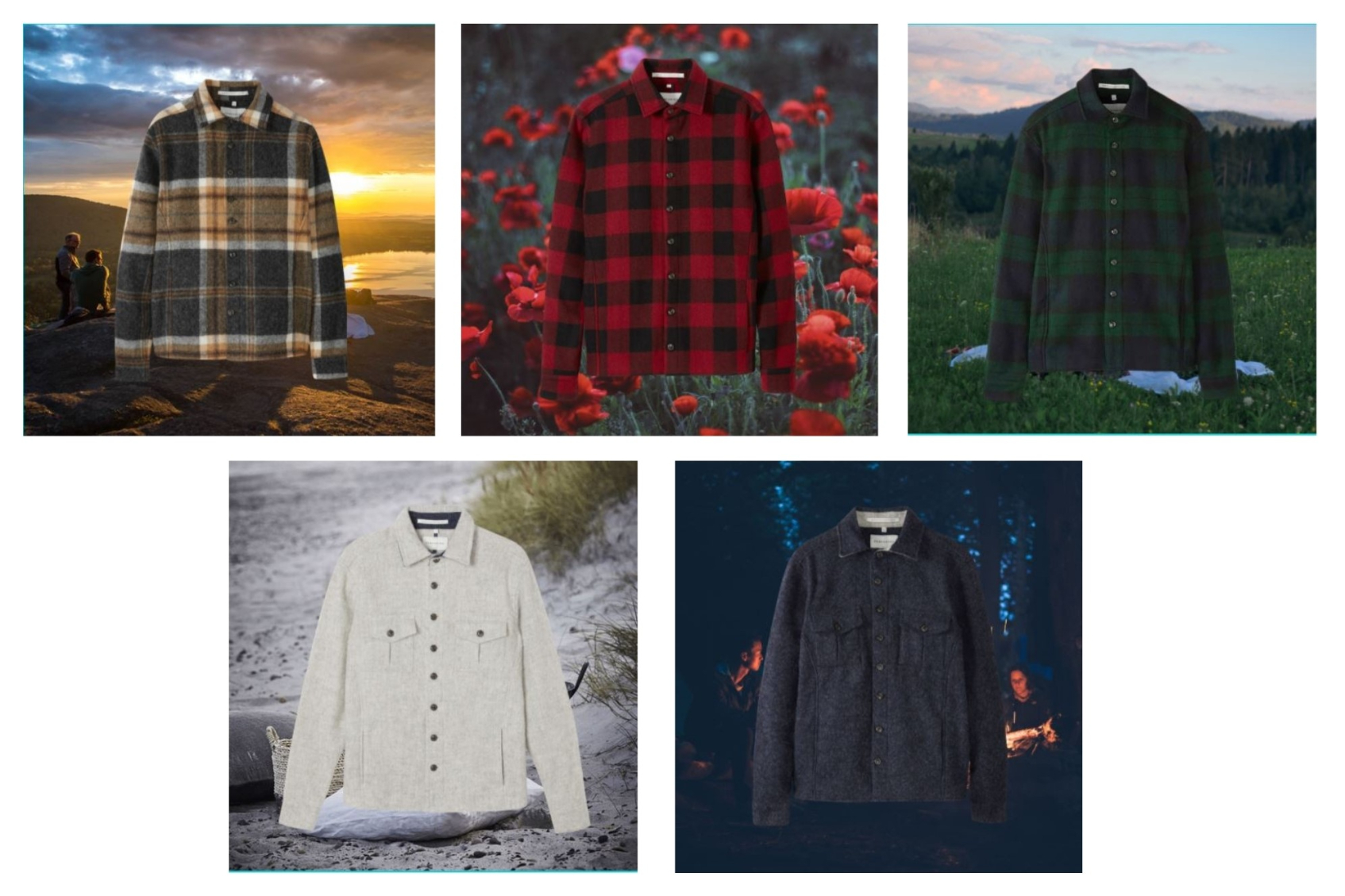 What do we here at Peregrine consider to be the Perfect Picnic?
We believe that there are three main attributes to our Perfect Picnic. The first has to be good company. We don't necessarily mean lots of people, this could be with a few friends or family, your trusty dog or even your own company, who doesn't deserve a minute to breathe every now and again.
The second is comfort. Again we don't mean that you have to bring the kitchen sink with you but good food, warm layers and something to sit on is essential.
The final and what we believe is the absolute most important is that you leave no trace. Wherever your perfect picnic is, it is important that we protect the ecosystems that live there.
In the hope to help your picnic's 'environmental footprint' stay as small as possible, our new blankets and up-cycled blanket shirts are made from Abraham Moon Wool which is 100% natural, renewable and biodegradable. If you would like to read more about Abraham Moons Sustainable practices please follow the link here. We have worked hard to ensure that there is as little waste as possible when creating the blanket shirt. That is why our pattern fits perfectly inside one of the blankets. You can acquire both a blanket and a blanket shirt from our website for the highest quality sustainable picnic!
Overall I don't think there is such a thing as a 'Perfect Picnic'. I think each of us can have a perfect picnic in our own special way. Sitting outside; feeling well-fed, warm and smiling reminds us that it is the simple things in life that bring the most happiness and that we should be so grateful for the environment around us that we are lucky to be a part of and enjoy.
Here at Peregrine we are celebrating the unpredictable British weather and have decided that layering up is the answer this May! Our new long-sleeved section to our Spring/Summer Collection contains the perfect partners for those fresh sunny walks, chilly evening BBQs, or that dash to the car in the pouring rain.
Does anyone else find the unpredictability of the British seasons exciting? Yes, there may be a few soggy picnics, risky seaside walks, or some very dry lawns but isn't that the fun? We love to hate it. Could this be the reason why the British are so famously fascinated with the weather?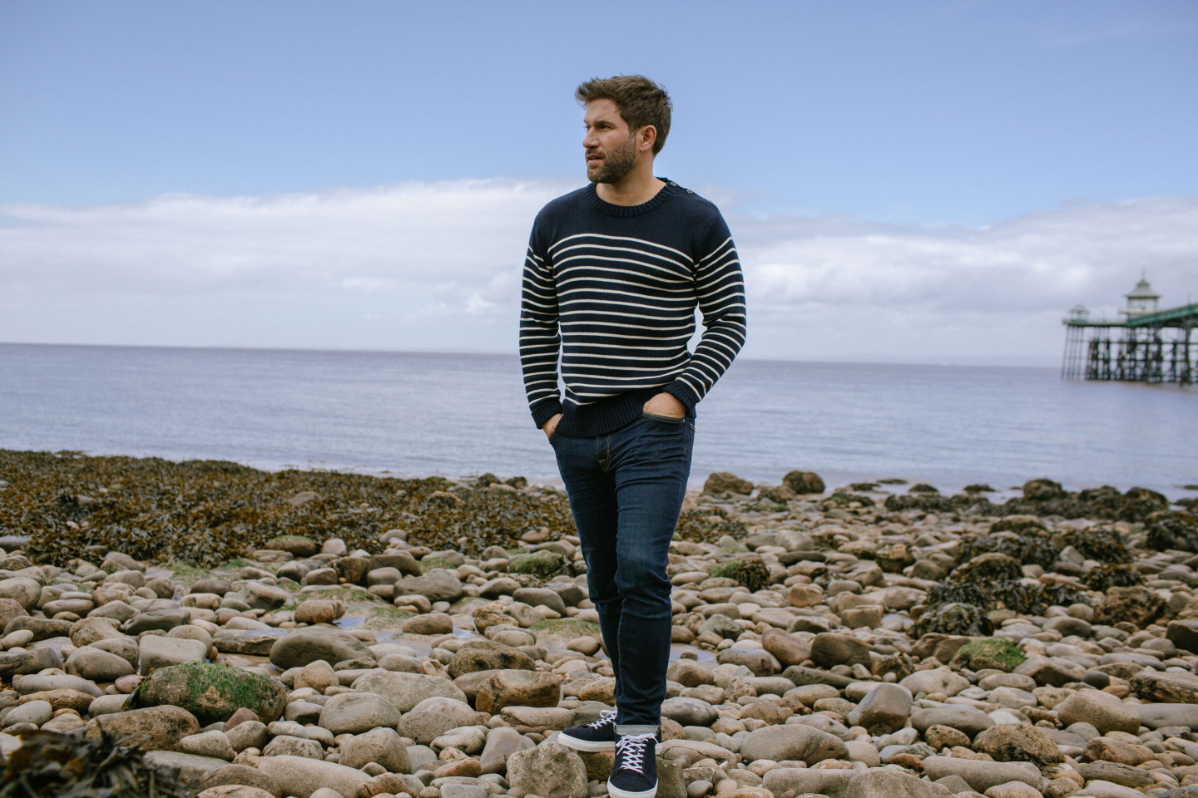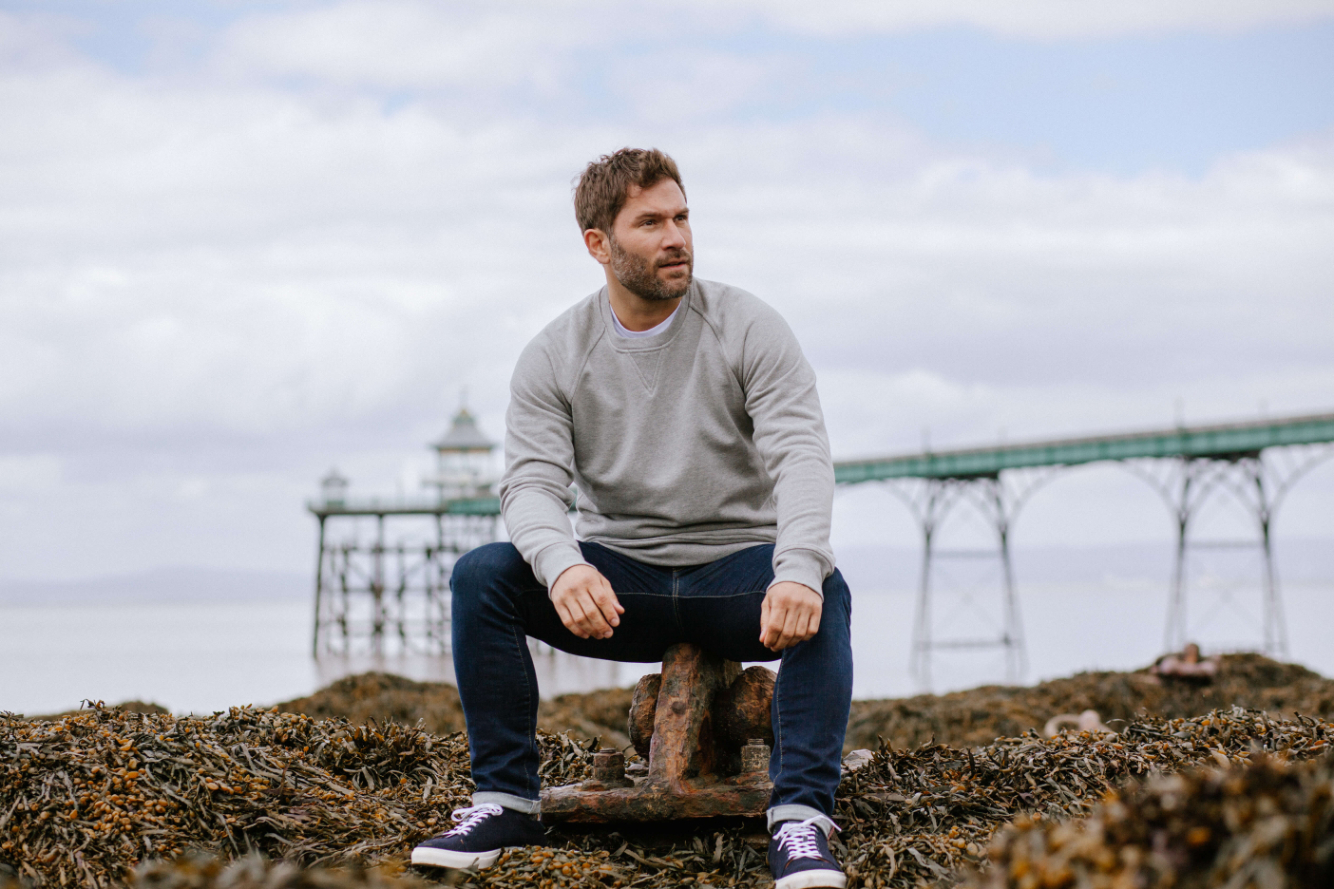 Britain is located between the Atlantic Ocean and a large landmass (Europe), which means a lot goes on Meteorologically here. Above Britain is where five main air masses meet, An air mass is a large body of air that has similar temperature and moisture properties throughout. In the UK they are either polar or tropical, depending on where the air mass originated. The five masses are called The Arctic Maritime, The Polar Maritime, The Polar Continental, The Tropical Maritime, and the Tropical Continental, each one comes with different properties of weather.
When these masses meet they create a weather front, whichever front is strongest dictates the weather. Worse weather usually means a bigger difference in the weather fronts meet. It is also worth noting the Jet Stream, is a high-altitude ribbon of fast-moving air that is associated with weather systems in the UK. The position of the jet stream can make a huge difference to the type of weather we experience.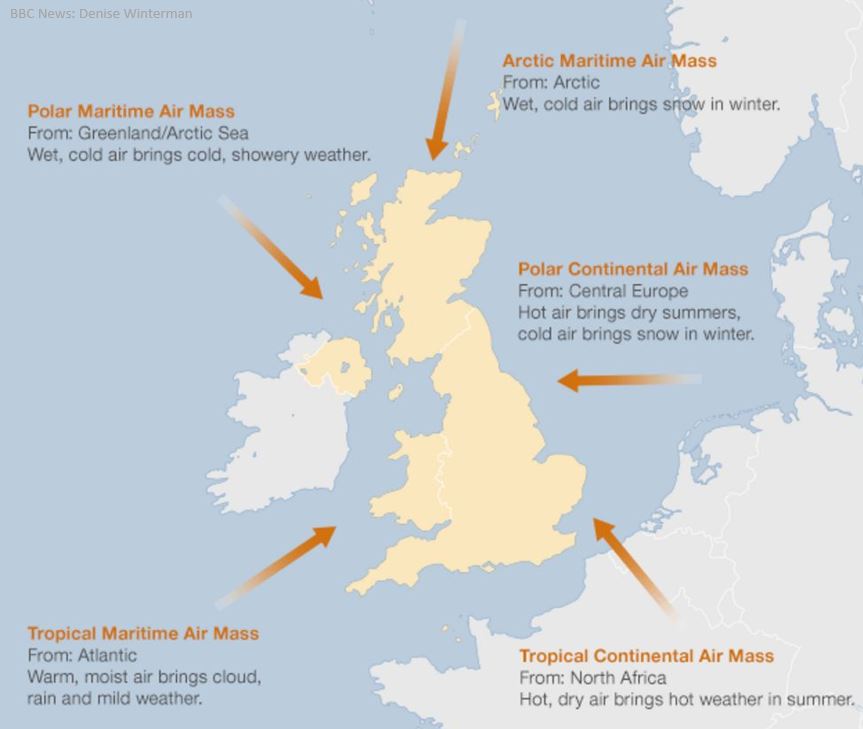 As interesting as the science is, here at Peregrine we feel there is nothing quite like throwing on a jumper and rain mac and taking a stroll in the fresh air, whether it is glorious sunshine or torrential rain, it is simply wonderful to be outside.
A lightweight but warm layer is perfect for all kinds of weather, you can throw it on as the sun sets on your picnic or wear it under your favourite waterproof on your early morning walk. Our Breton and Classic Sweatshirts are made from luxury materials, are lightweight and warm. What more could you ask for? Oh…maybe for it to stop raining?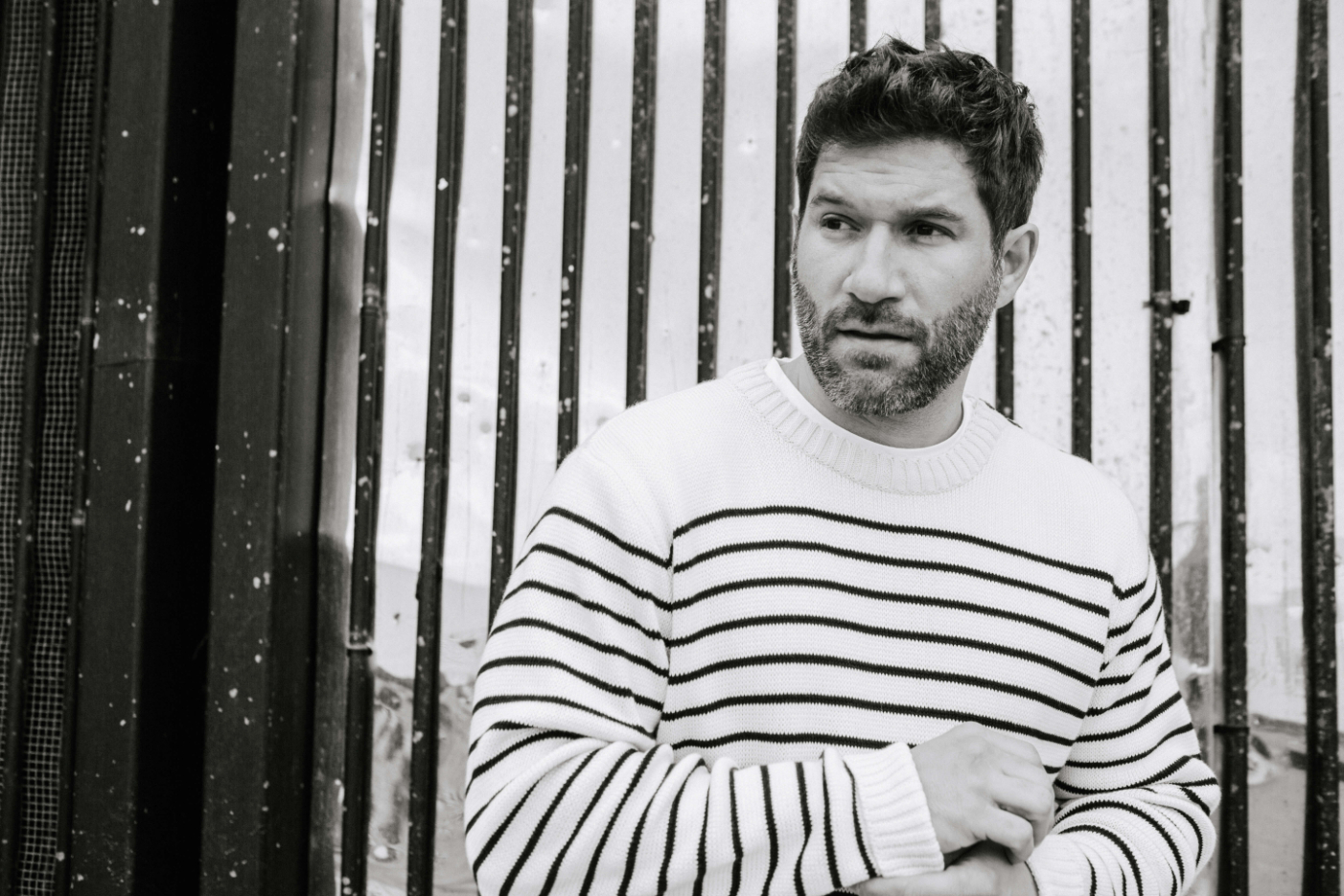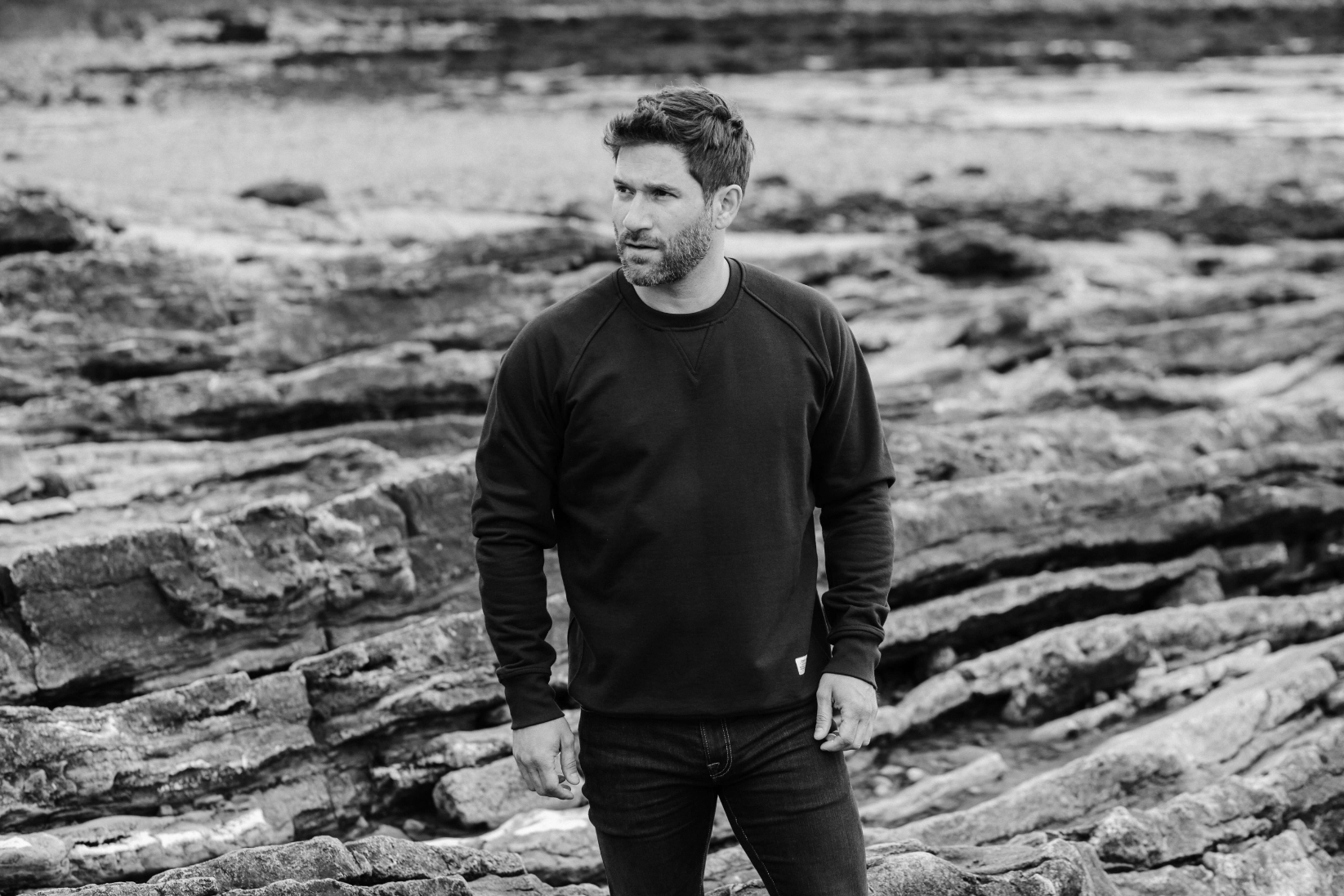 WHAT IS FASHION REVOLUTION WEEK?
Fashion Revolution Week is a campaign set up by the charity Fashion Revolution and is running from 16th – 25th April. During this week brands and producers are being encouraged to show their transparency by using the hashtag #imadeyourclothes.
WHAT DOES FASHION REVOLUTION DO?
Fashion Revolution is a non-profit global movement based in over 100 countries around the world. They aim to transform the fashion industry with a focus on transparency in the fashion supply chain. With the main question being 'Who Made My Clothes?'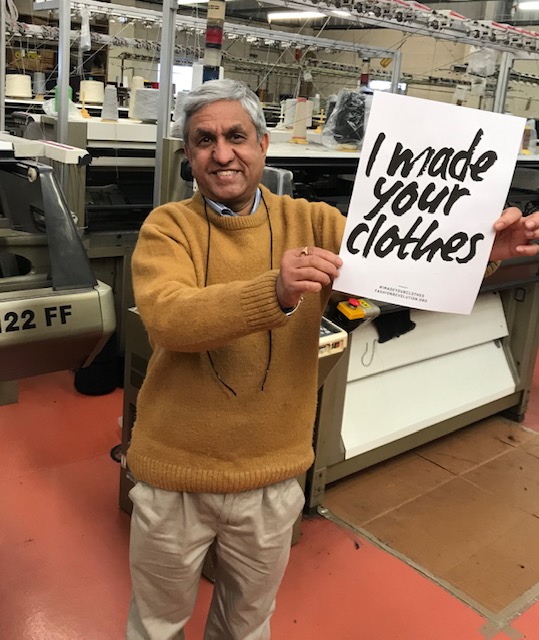 PEREGRINE – OUR STORY
Here at Peregrine, we are incredibly proud of our history in manufacturing. Peregrine was set up by Thomas Glover in 1796 in Leicestershire. Peregrine has now been passed down through eight generations of the Glover Family and we still manufacture everything in our own factory here in England.
Every step from the very first design to the finishing stitch has been executed here in the UK and we are extremely proud of this. We can control everything about the garment production from start to finish and we have a close working relationship with the team at our Manchester based factory. We want our customers to be excited about where their clothing comes from.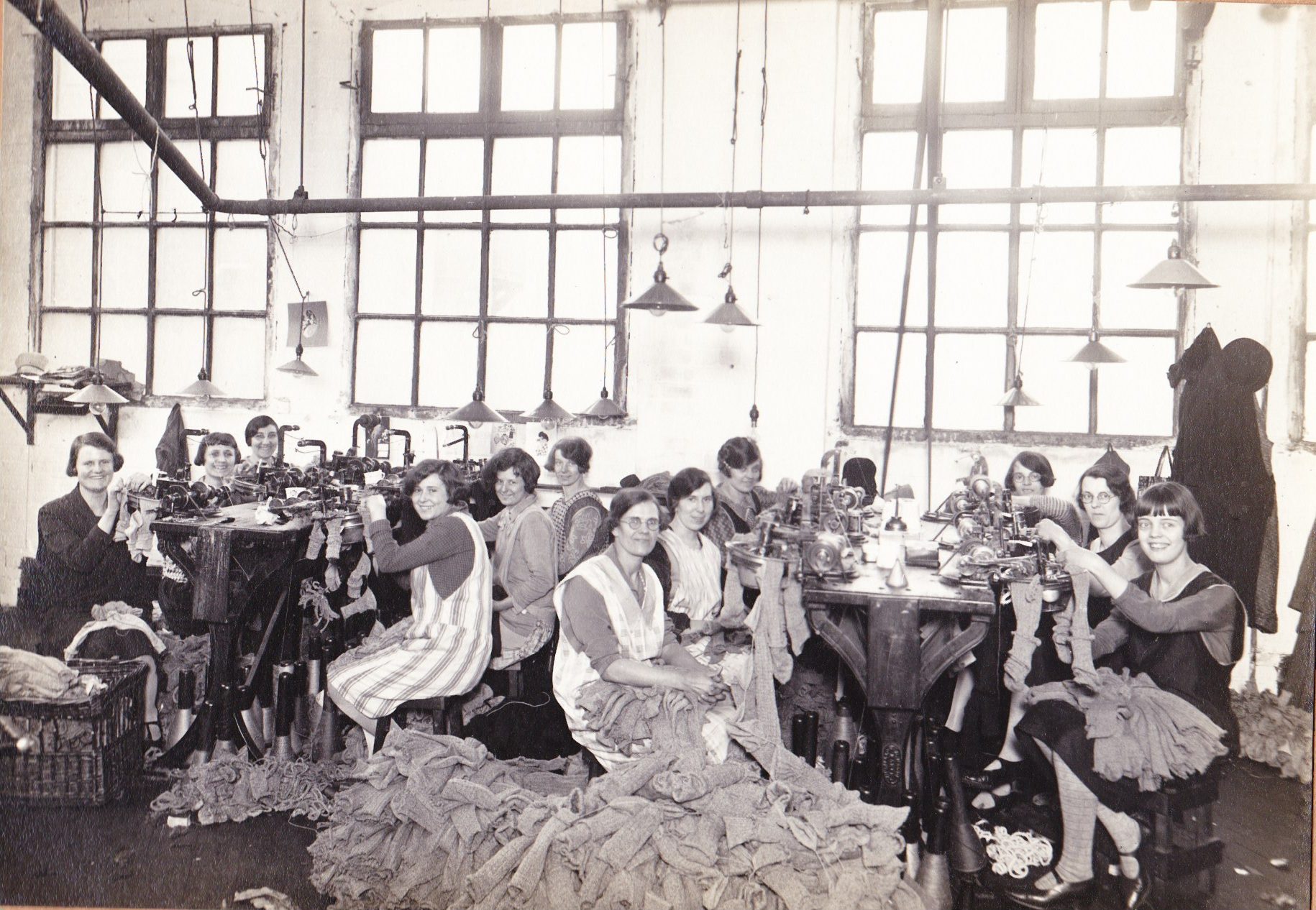 PEREGRINE FABRICS
We hold pride in Peregrine being a 100% traceable brand. We believe that clothing should only be made of natural, biodegradable materials so that is why we use wool and cotton in our production. Research shows that more than 92% of the microplastics found in Arctic waters were microfibres – 73% of these were made of polyester and were of the same diameter and a wide range of colours as those used in clothes.
When wool is disposed of in soil or water, it takes a very short time to break down, whereas most synthetics and plastics are extremely slow to degrade, if at all. We truly love wool here at Peregrine and believe it is the most sustainable fabric available.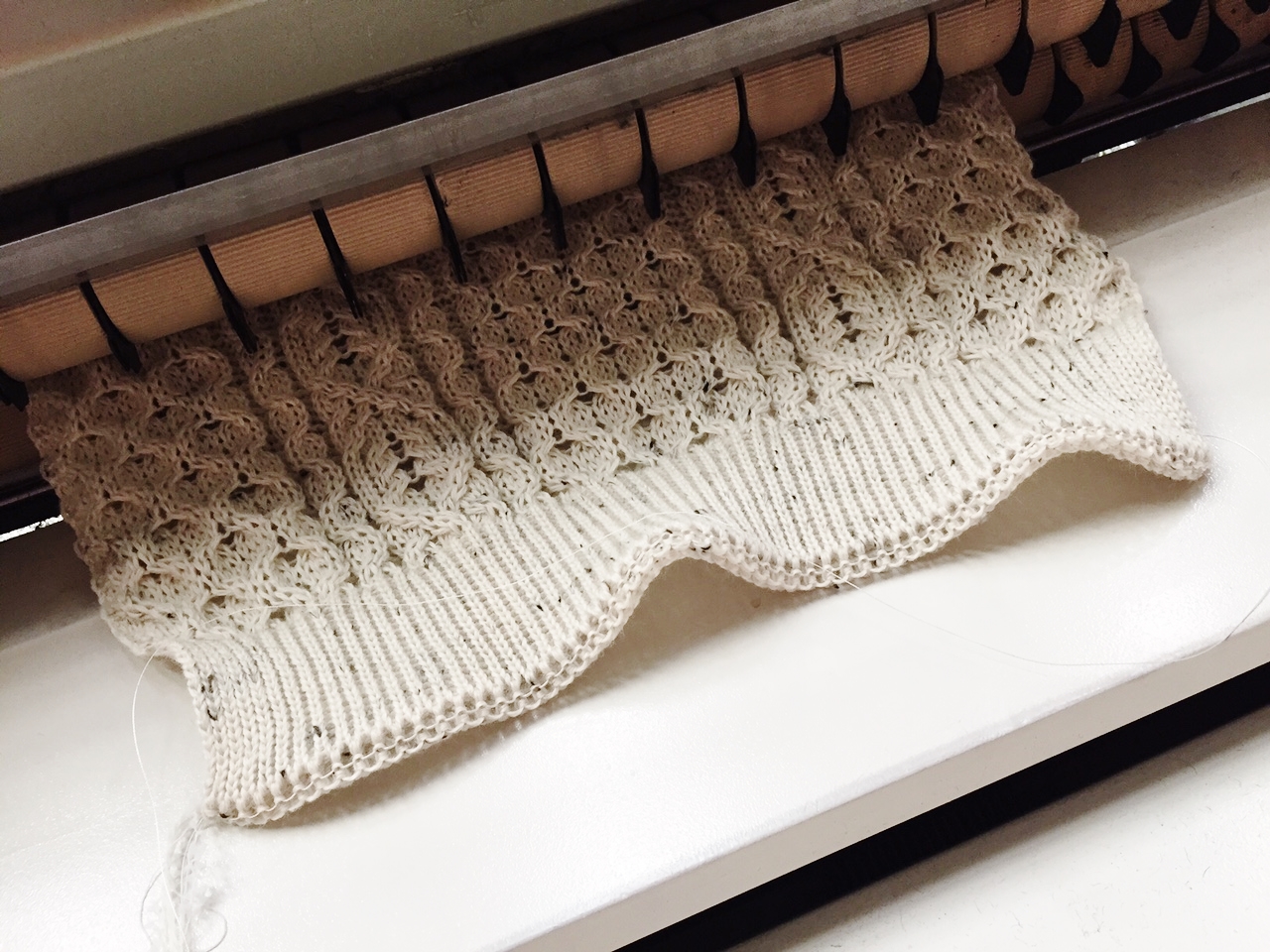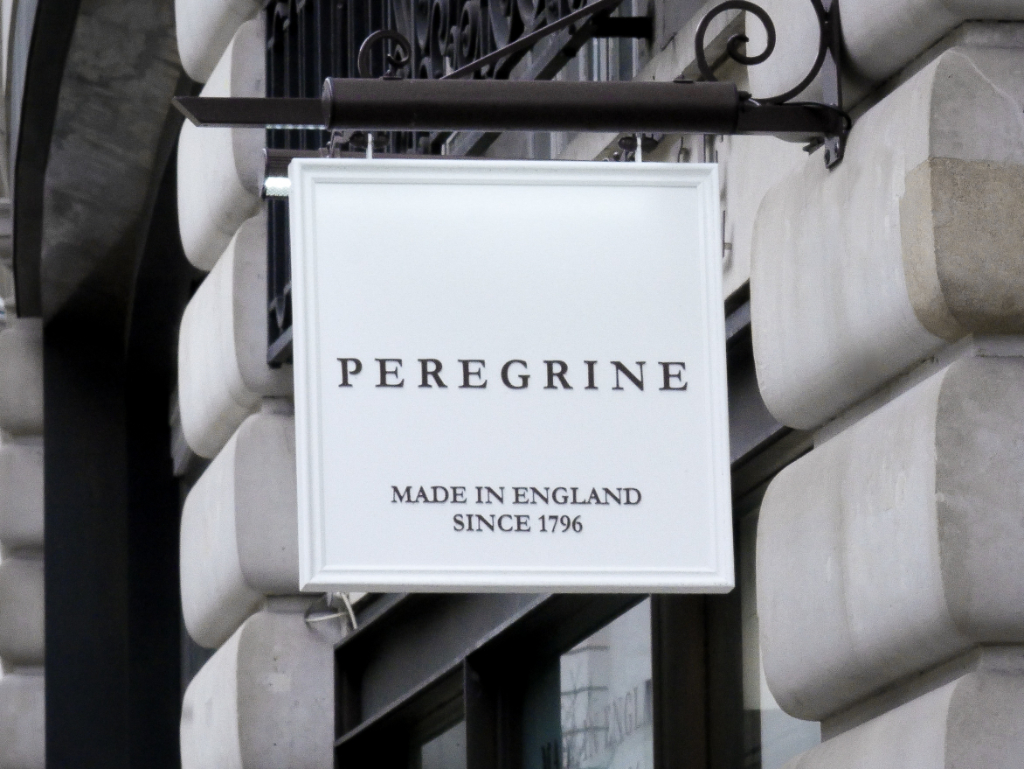 We are very excited to introduce you to our Regent Street shop! With a history as rich as our own we are honoured to have been invited to be a part of one of the world's most prestigious lifestyle destinations, famous for its flagship stores and international brands. Regent Street had its 200th anniversary in 2019 and with our 250th anniversary this year, we thought it would be the perfect place to launch our Peregrine Clothing retail shop.
Named after the Prince Regent, the street was built in 1819 under the direction of architect John Nash and its Grade II listed facades represent some of the most distinguished architecture in London. When built, Regent Street was the original shopping street for the capital and has grown into a world-renowned destination that curates world-class shopping and other seasonal events. Regent Street is considered an unmissable destination in central London. Its position in the heart of London means that Regent Street is just a stone's throw away from other vibrant destinations, including Oxford Street, Carnaby Street, Soho and Covent Garden, as well as the nearby open spaces of Green Park.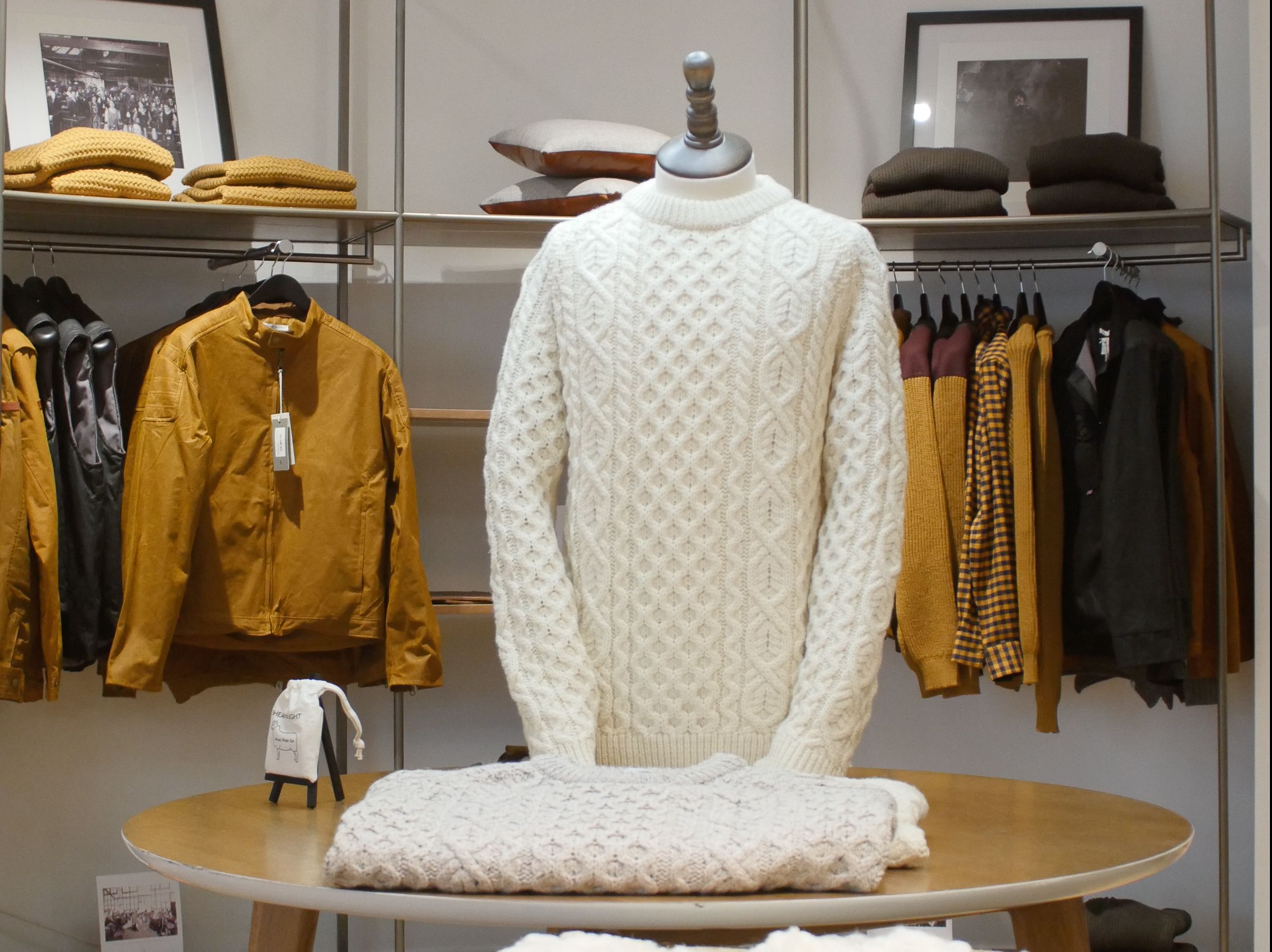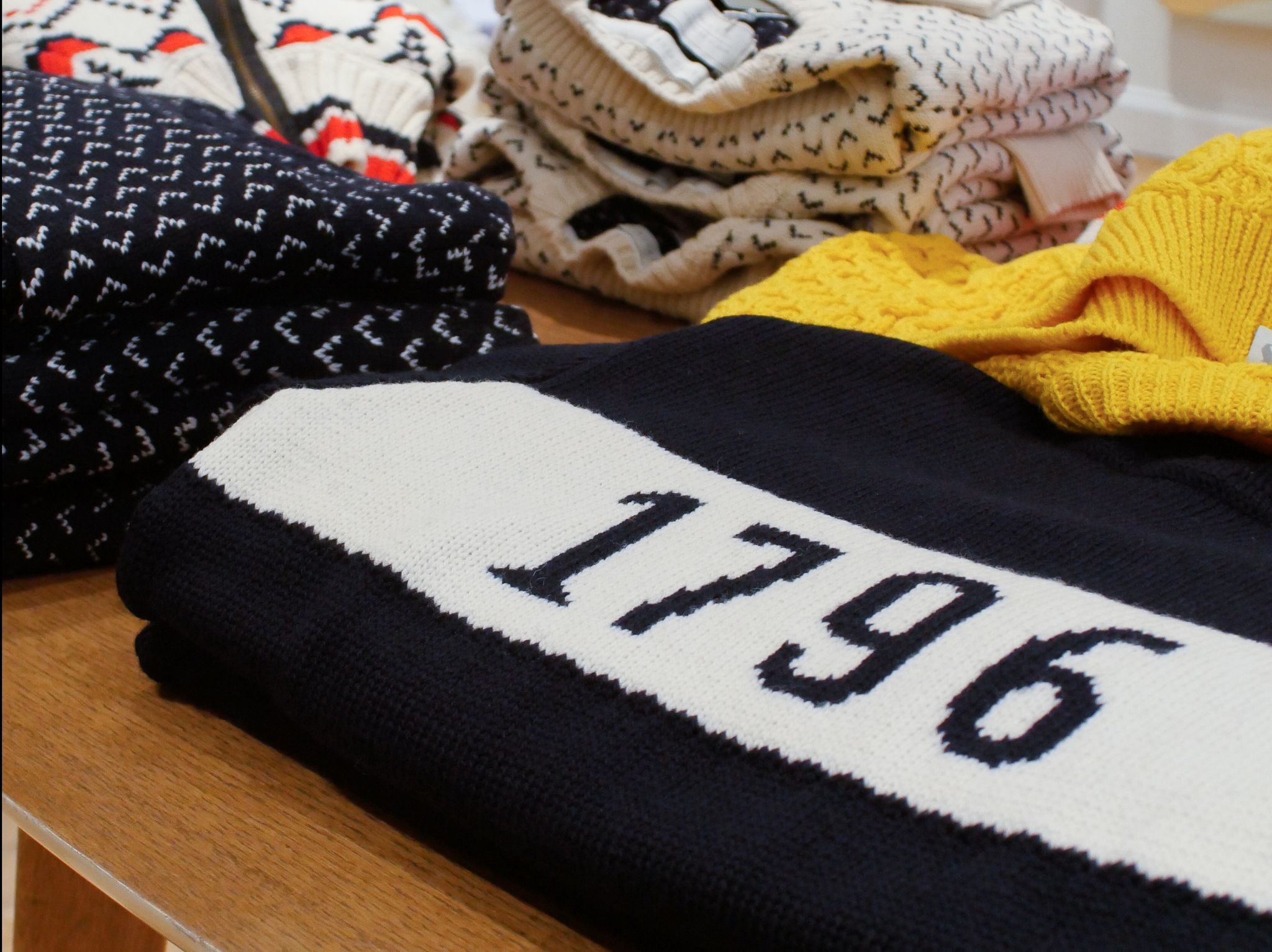 Where to Find Us
Our shop is opening on the 12th of April 2021 and we cannot wait to show you what we have in store. With our Spring/Summer 21 collection launching imminently our new shop will be stocking new lines as well as our favourite signature pieces.
Please visit us at:
PEREGRINE CLOTHING
78 REGENT STREET
LONDON
W1B 5RW
We look forward to welcoming you soon!
Valentines day is upon us – Flowers and chocolates are at the forefront of every supermarket. Here at Peregrine, we believe that one of the best and most romantic things to do on Valentine's day is to forget everything and just get back to nature.
There's nothing quite like a relaxing romantic stroll with your partner for Valentine's Day. The lush green countryside is perfect for a quiet reflection on how in love you are…or maybe the fresh air will just contribute to an argument about who's walking too fast or which path to take to get back to the car park. Either way, you can be happy you have done some exercise and spent some quality time with each other.
Here are four of our favourite tried and tested romantic walks around the UK.
Lulworth Cove – Dorset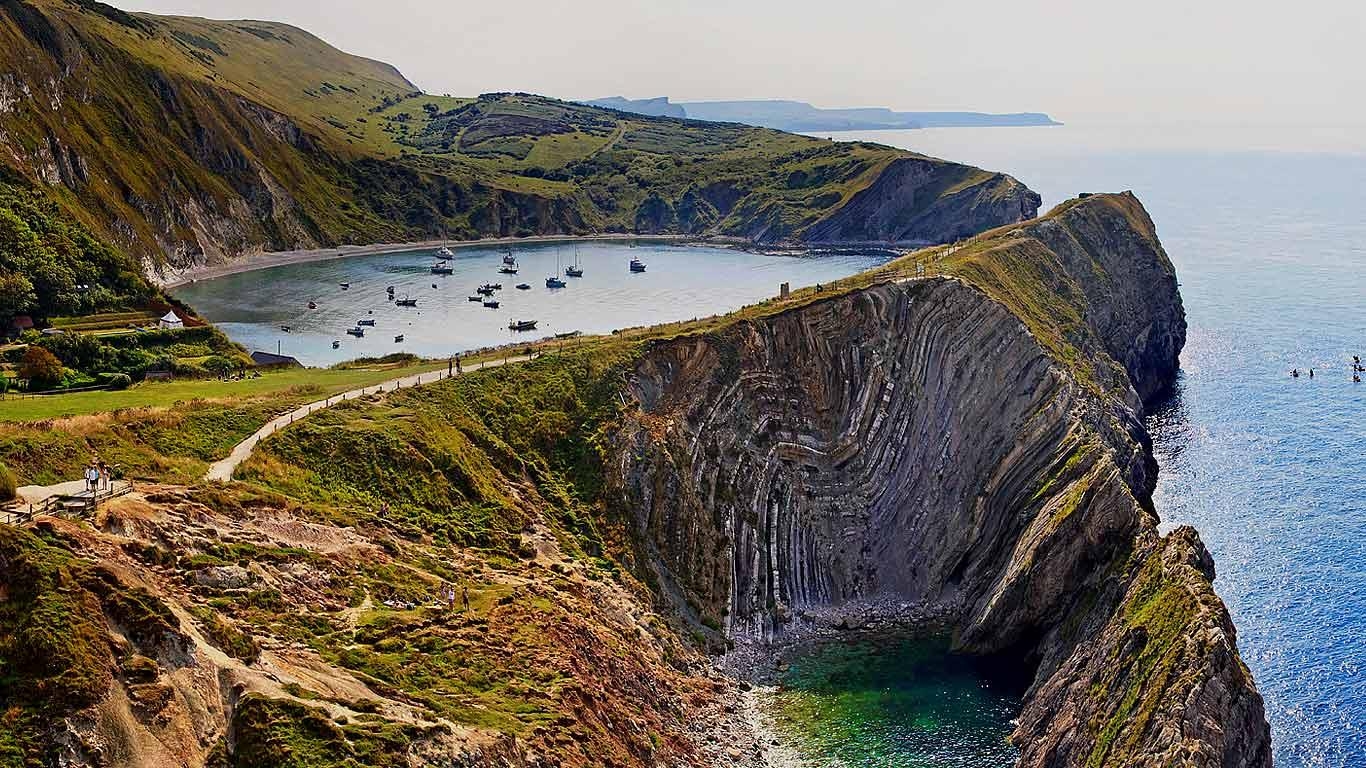 The beautiful white pebble beach and crystal clear waters of Lulworth Cove is the perfect coastal walk, set on the Jurassic coast. Formed by the combined forces of the sea and a river swollen by melting ice at the end of the last Ice Age. Lulworth Cove is an English Heritage site, full of history. Dogs are permitted on the left side of the slipway so be sure to bring them along to take in the scenery on this romantic walk.
Pen Y Fan – Brecon Beacons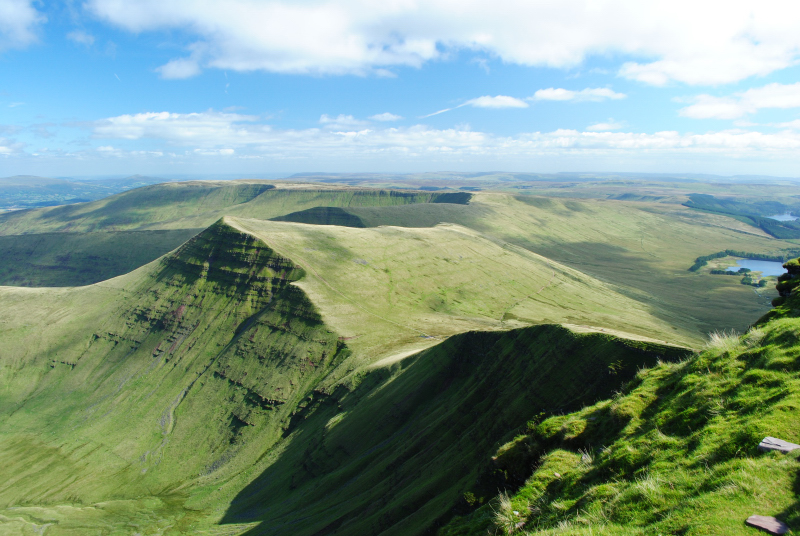 This one is certainly made for the adventurers – Rising above the Brecon Beacons is Pen Y Fan stands at 886m high. This makes it the highest point in Southern Britain with the breath taking views across mid Wales. You don't have to be a professional hiker to tackle the summit – the easiest route taking just over 2 hours with plenty of kissing gates along the way.
Cheddar Gorge – Somerset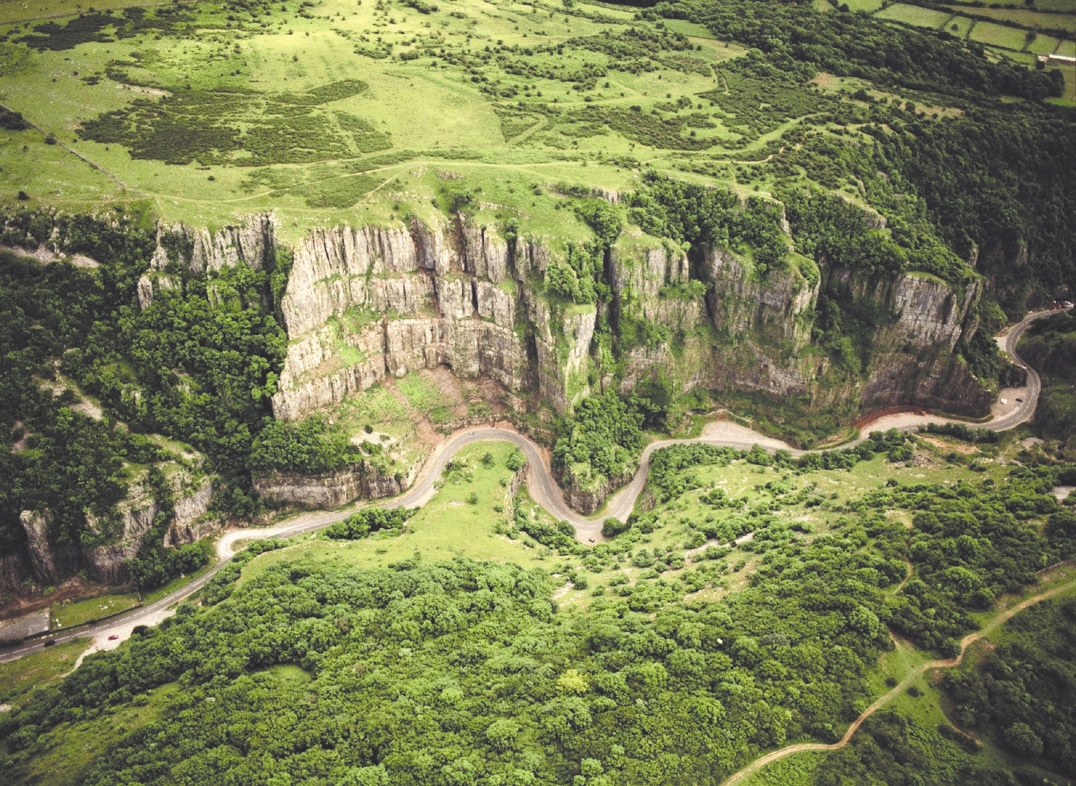 Cheddar Gorge is one of England's most iconic and spectacular landscapes. Just 45 minutes from our home town of Bristol this circular walk makes for the perfect escape from the hustle and bustle. What better way to end a walk then to pop into a local pub, we recommend The Bath Arms Hotel in Cheddar to quench your thirst.
Friars Crag – The Lake District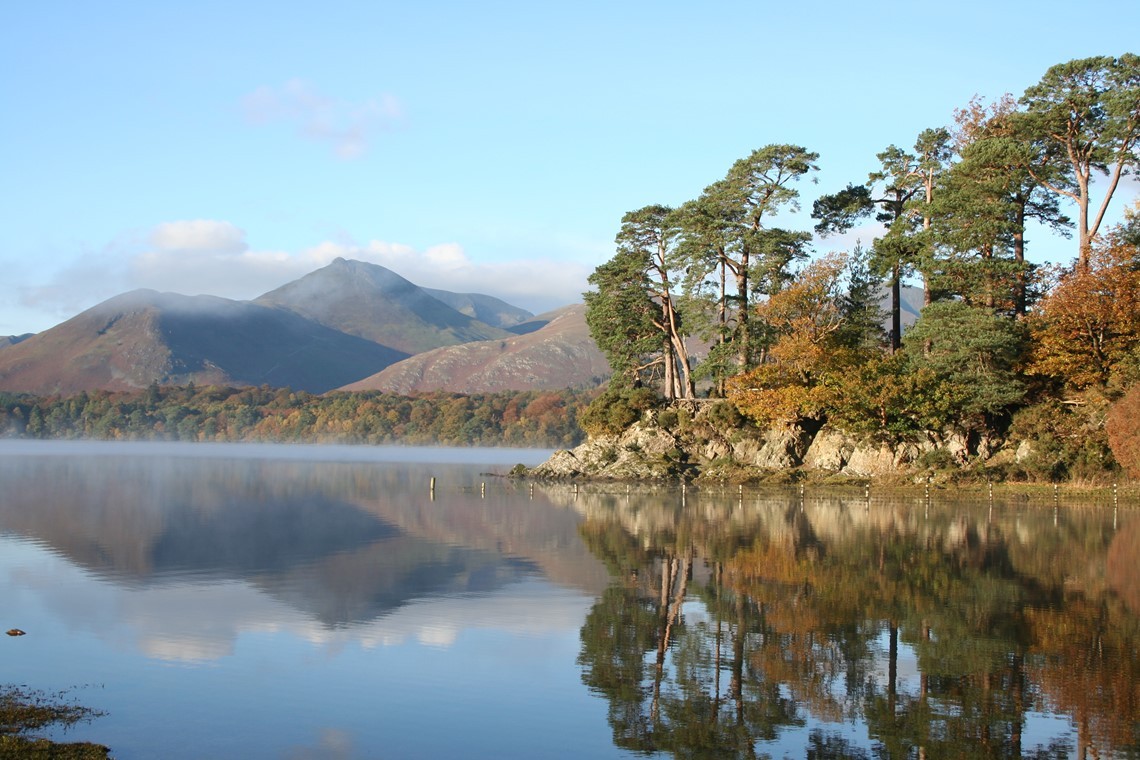 Nature at it's best. Home of the memorials to Ruskin and Canon Hardwicke Rawnsley, one of the founders of the National Trust. The painter, John Ruskin described the view as one of the three most beautiful scenes in Europe, you can't argue with that! The 8 mile level trail circles the lake, leading you through woodland and marshes.
New for AW20 we have partnered with Laxtons, a British wool manufacturer with more than 100 years of heritage. The British wool we use is un-dyed, created using only natural fibres and crafted from their state-of-the-art-factory, generating premium yarns.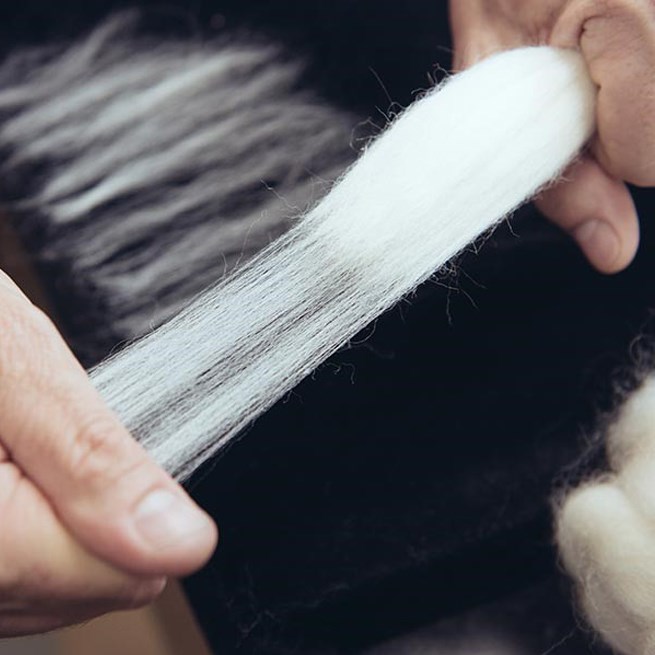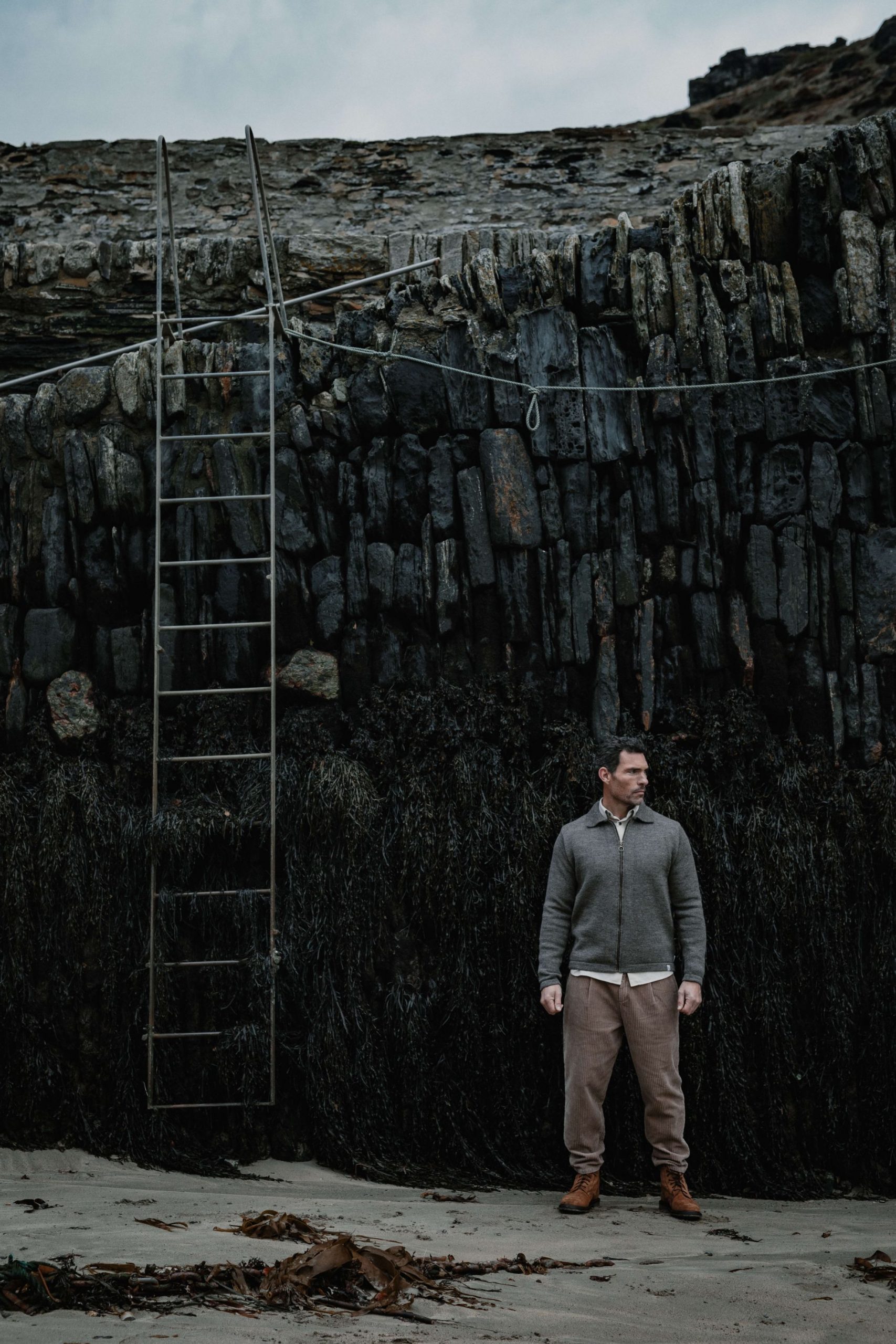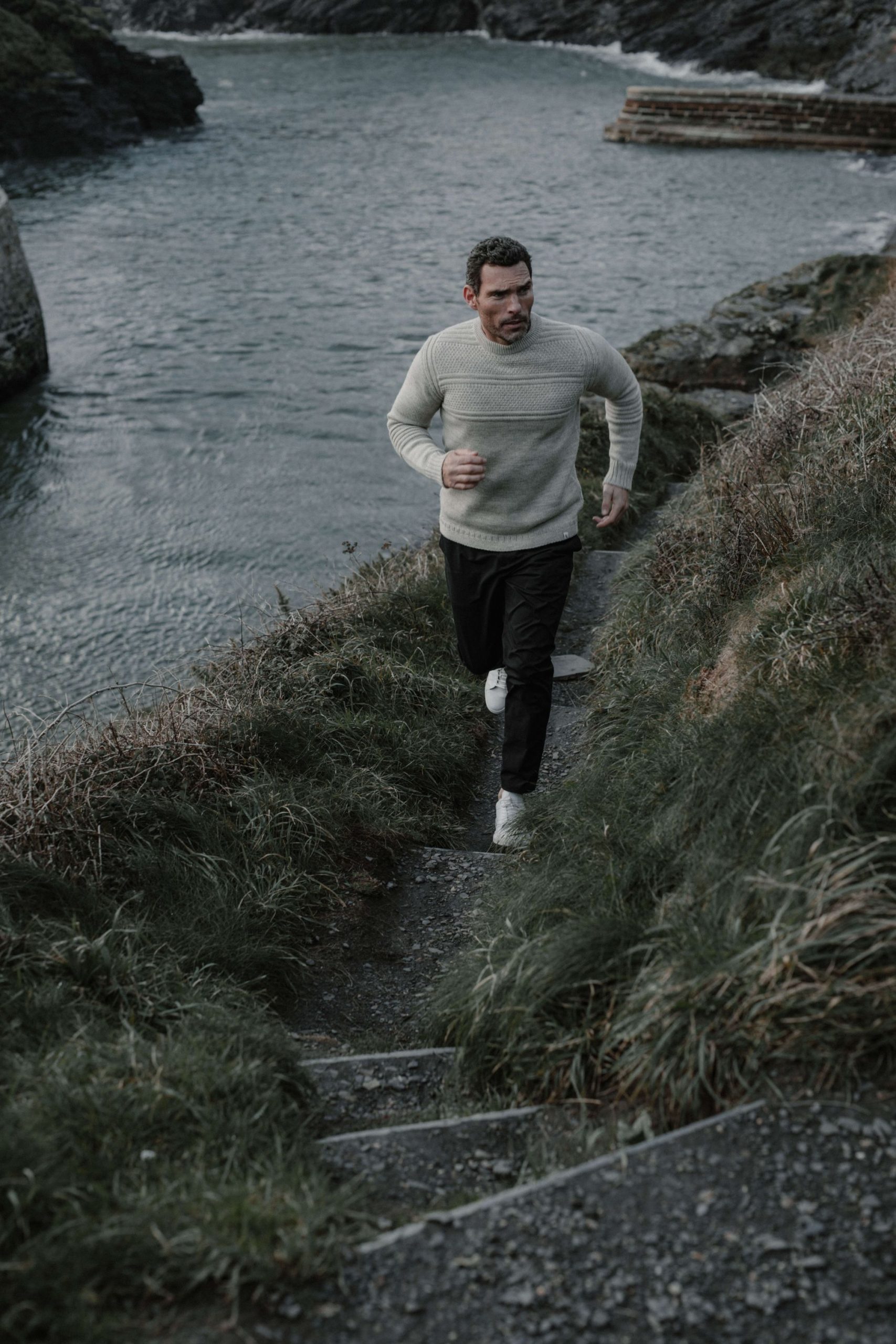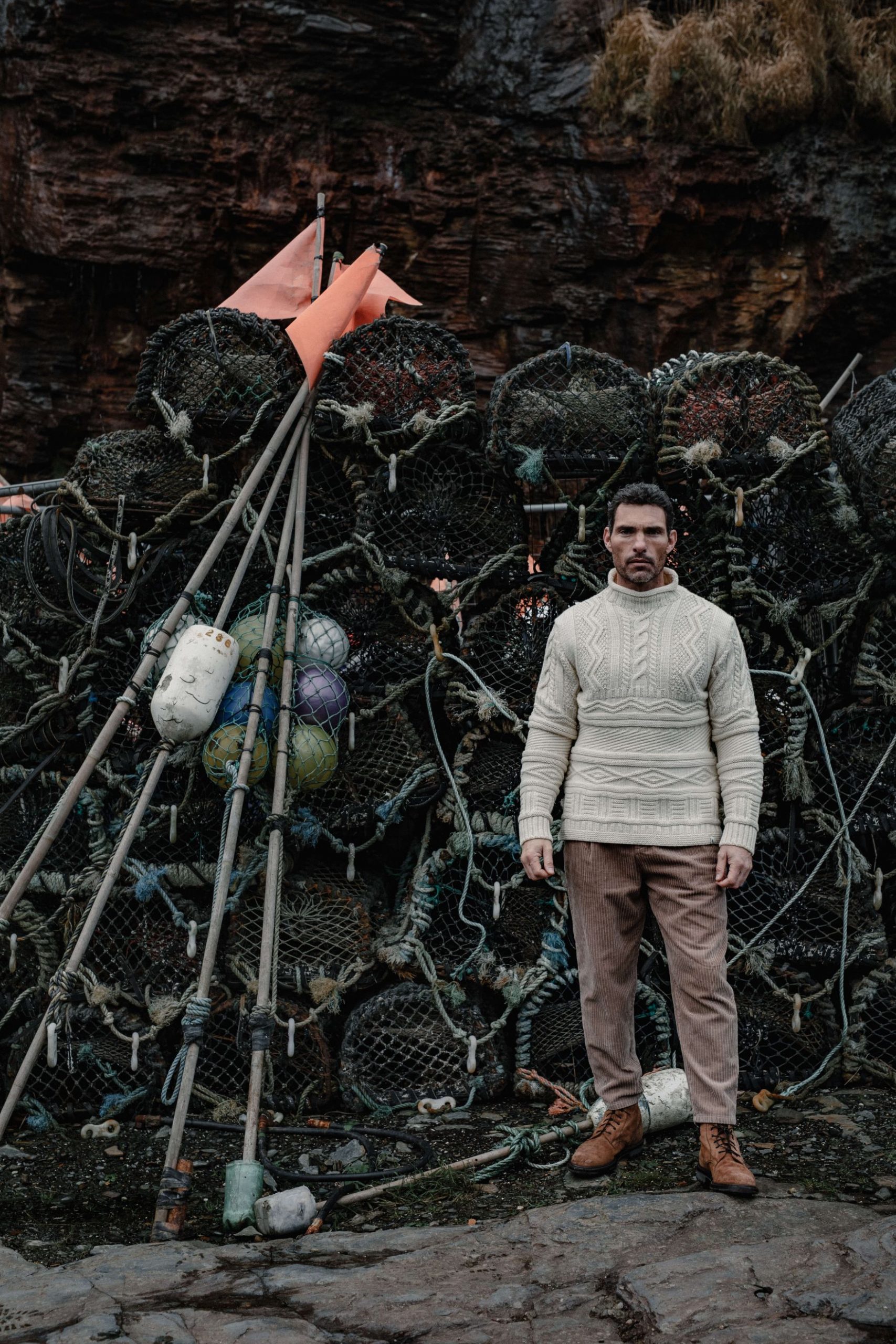 "An understanding of the natural world and what's in it is a source of not only a great curiosity but great fulfilment" – David Attenborough.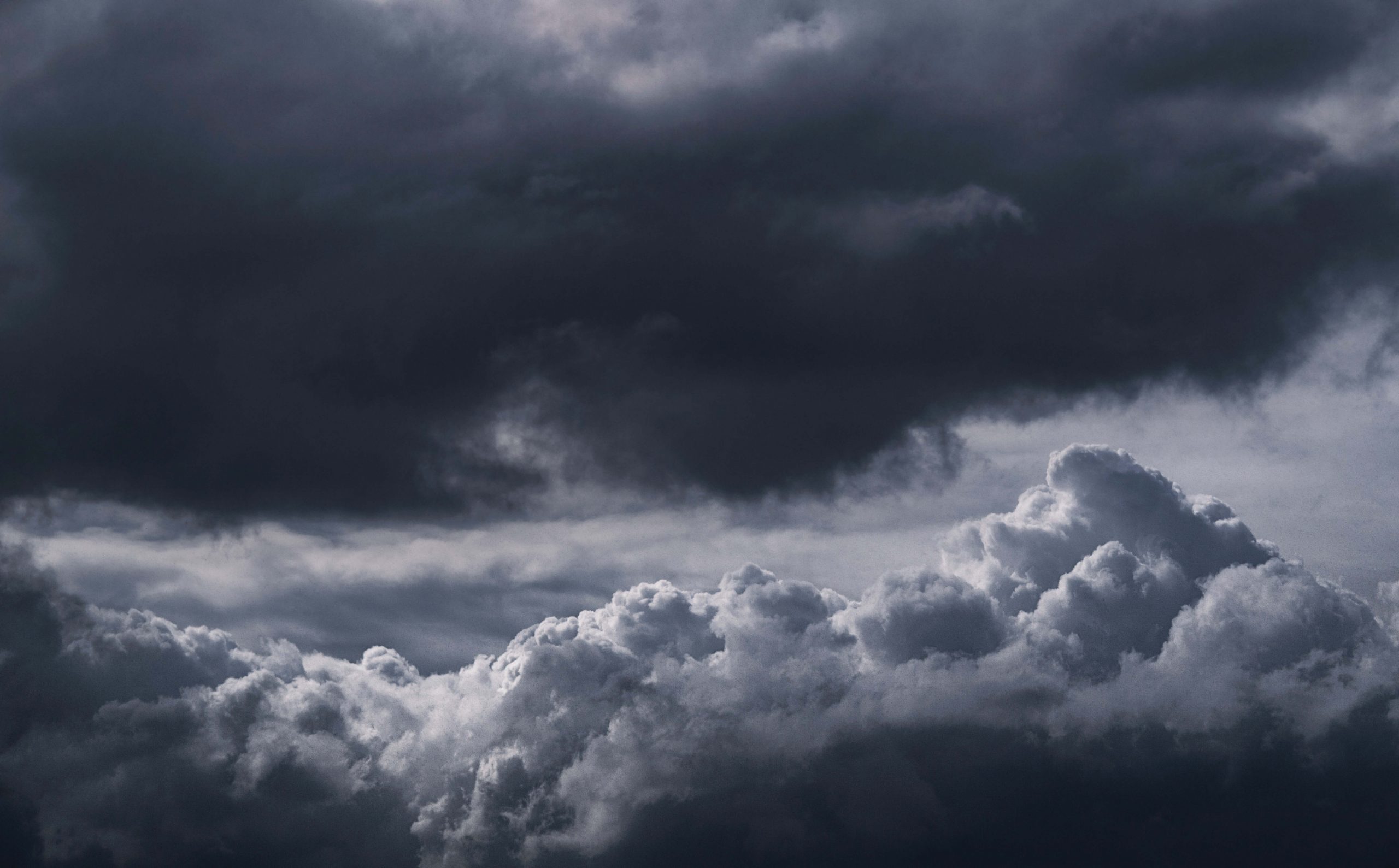 Introducing 'Nimbus' for AW20. Our newest shade of British Wool, inspired by the deep grey tones of the nimbus clouds. "Nimbus" comes from the Latin word for "rain" which we get plenty of here in the UK.
Cumbria, one of the wettest counties in Britain, is home to the Blue Faced Leicester, providing wool for all of our British Wool garments. These elegant sheep are deservedly among the most popular of all British breeds due to their fine, soft, semi-lustrous fleece. Despite BFL's softness, the fibre is also hard-wearing and holds its block wonderfully, making it ideal for both more durable items.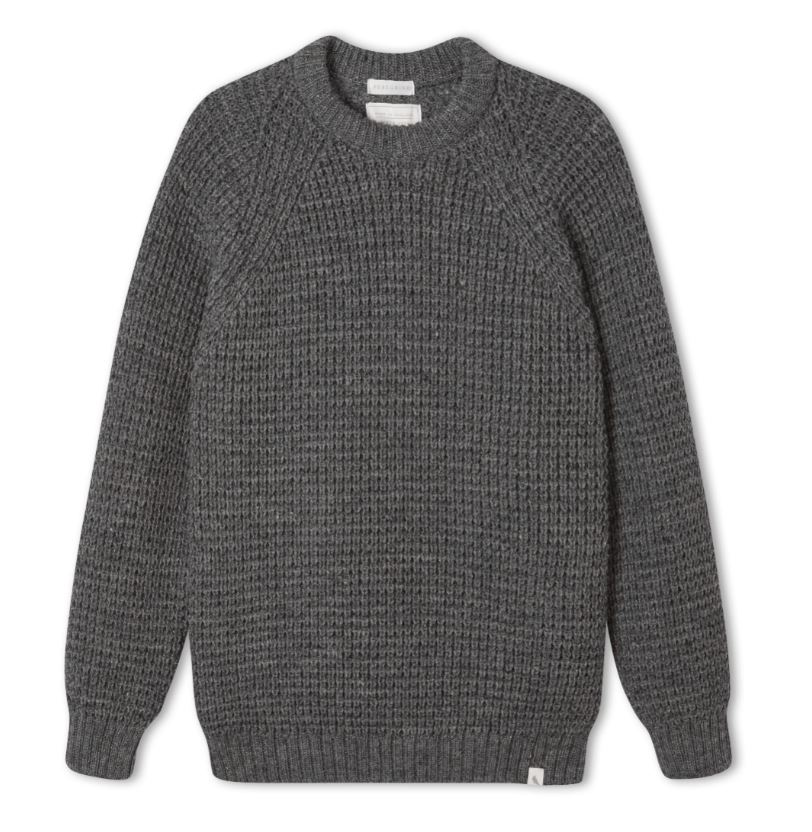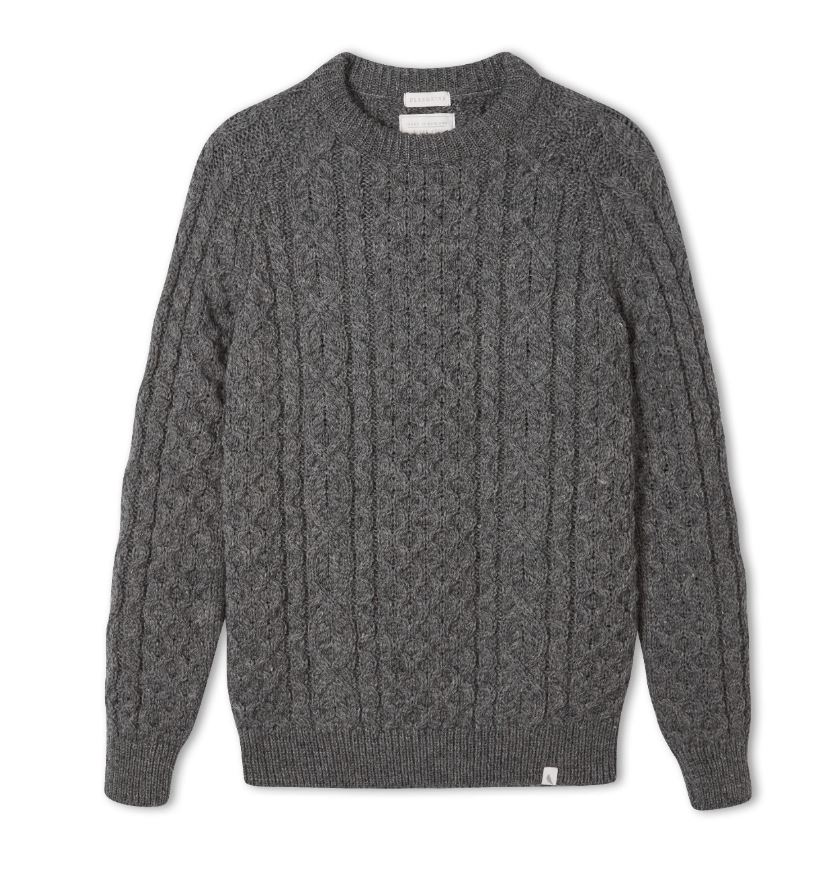 The Nimbus Hudson Aran & Waffle Crew will be available soon.