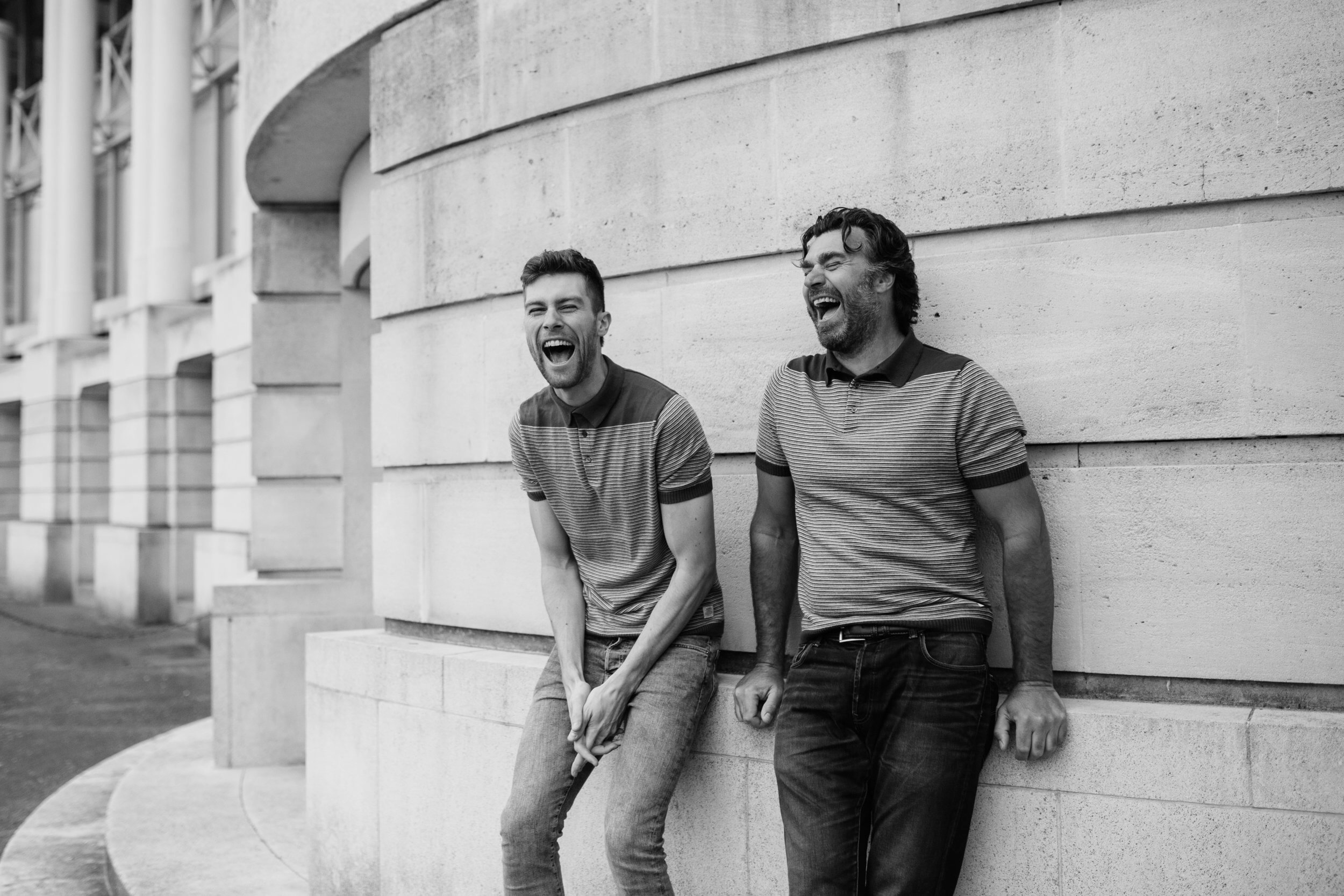 For years, dad jokes have undoubtedly had a bad rep. Viewed by generations of embarrassed offspring as cringe-worthy, bad taste or just downright crap, so-called dad jokes have never received the comedy kudos they so thoroughly deserve.
But today, all that is about to change…
For this year's Father's day we decided to appreciate their cracking sense of humour. Often dry, sarcastic and well, not funny at all, dad jokes aren't for everyone but here at Peregrine we truly appreciate the genius behind them.
We ran a competition asking you for your top Dad joke and boy did we get some crackers. No Monday morning will ever match up to the morning we spent sifting through the entries! You can find our winner and a selection of our favourites below.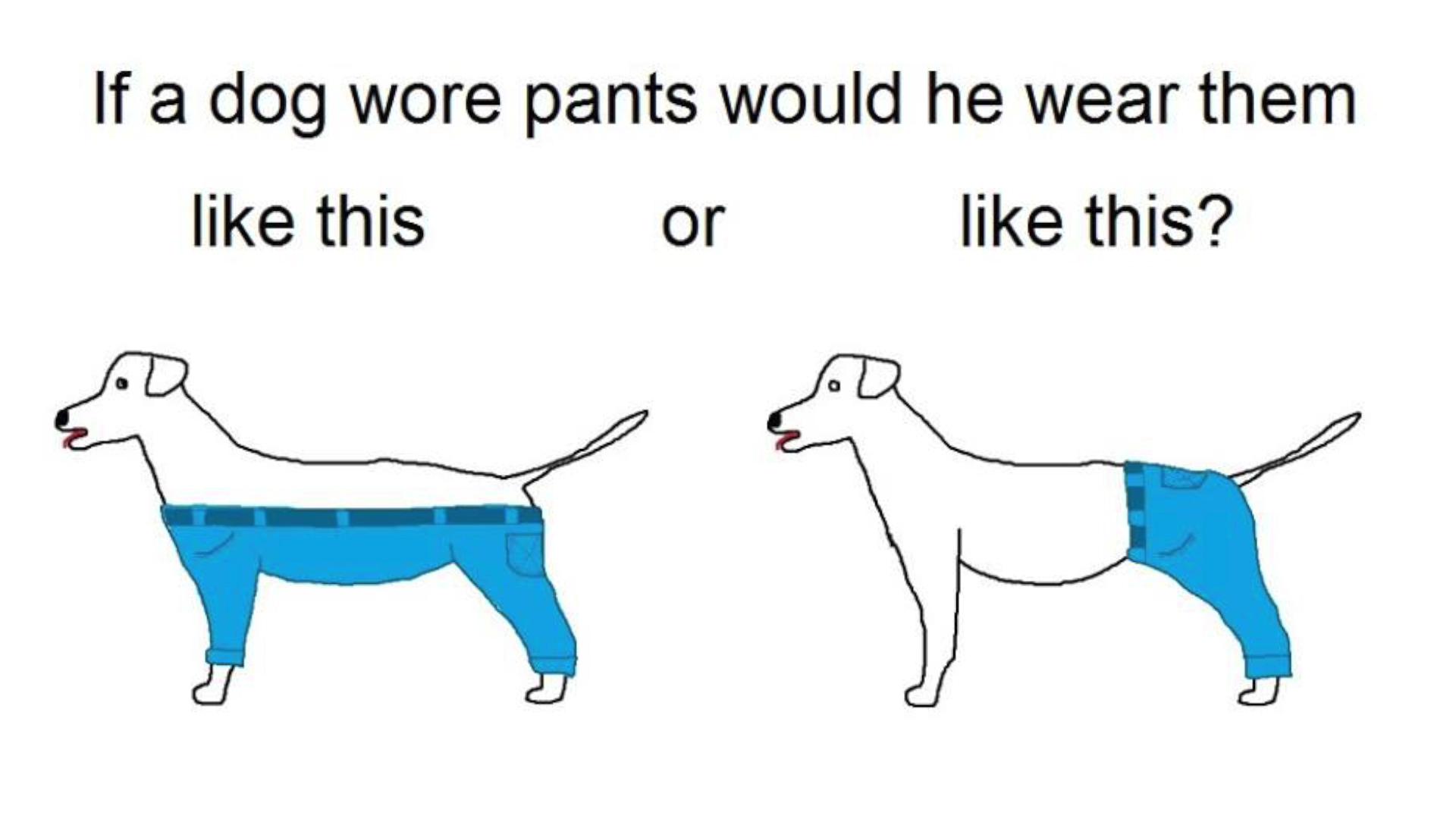 • As is customary when dad jokes are involved, prepare to laugh, cry and cringe in equal measure…
• What training do you need to be a litter collector? None, you just pick it up as you go along!
• A Roman walks into a bar, sticks two fingers up to the barman and says, "Five beers please."
• A furniture store keeps calling me. All I wanted was one night stand.
• Dogs can't operate MRI scanners…. but catscan
• My son asked me to stop singing Oasis songs in public… I said maybe
• RIP boiled water. You will be mist.
• Want to hear a joke about construction? Nah, I'm still working on it.
• Dad: Be careful of those trees over there.
Daughter: Why? The sky is clear, there's no chance of lightning.
Dad: I don't know, really… they just look really shady to me.
Summer Sun
What is summer without an al fresco party that plays out beneath grey skies while people shield their drinks from drizzle and you shiver in shorts?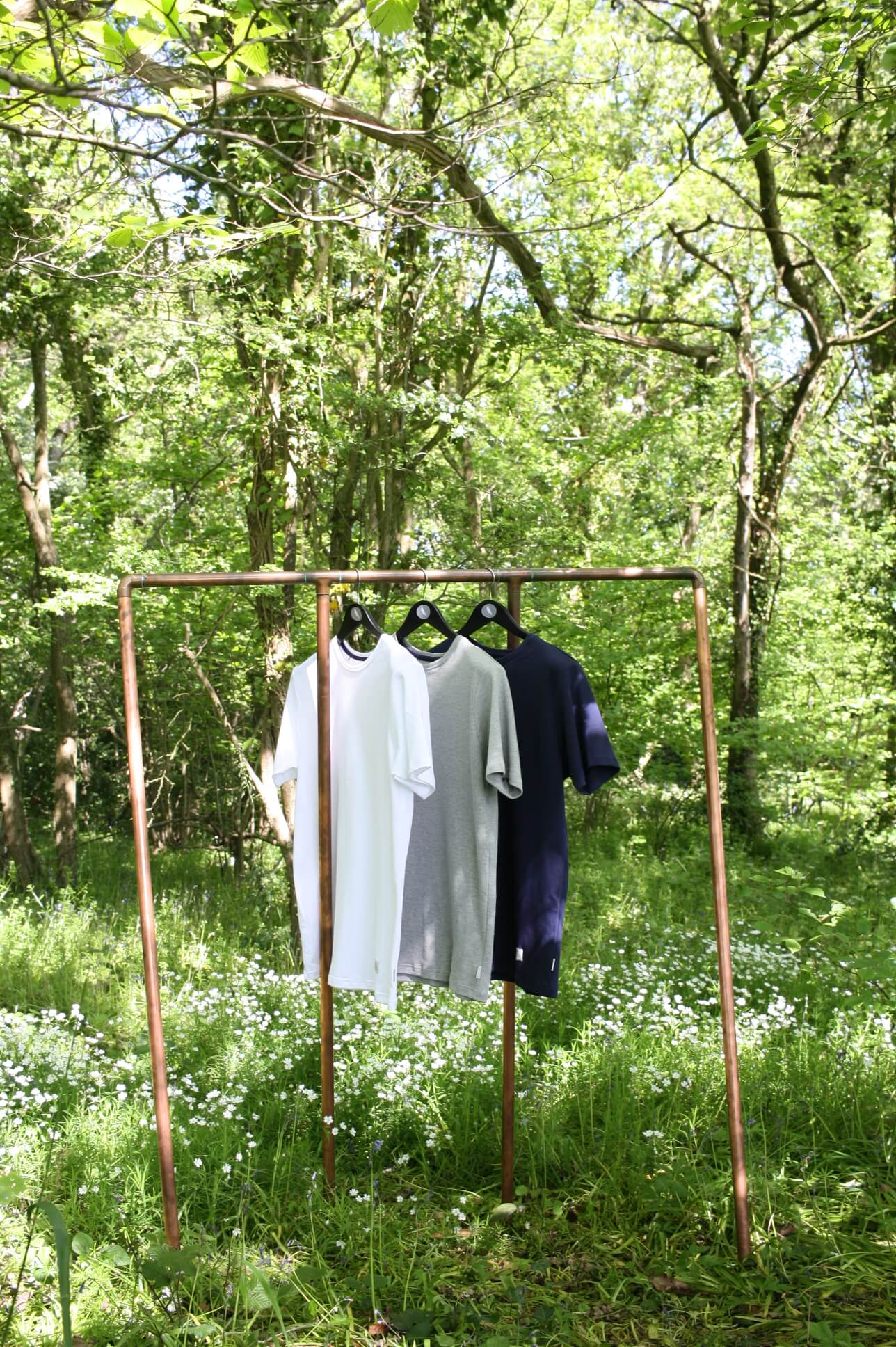 Pragmatism (i.e. checking a weather app now and then) beats dressing for the day you hope will happen. But you can still keep your (beer) glass half full.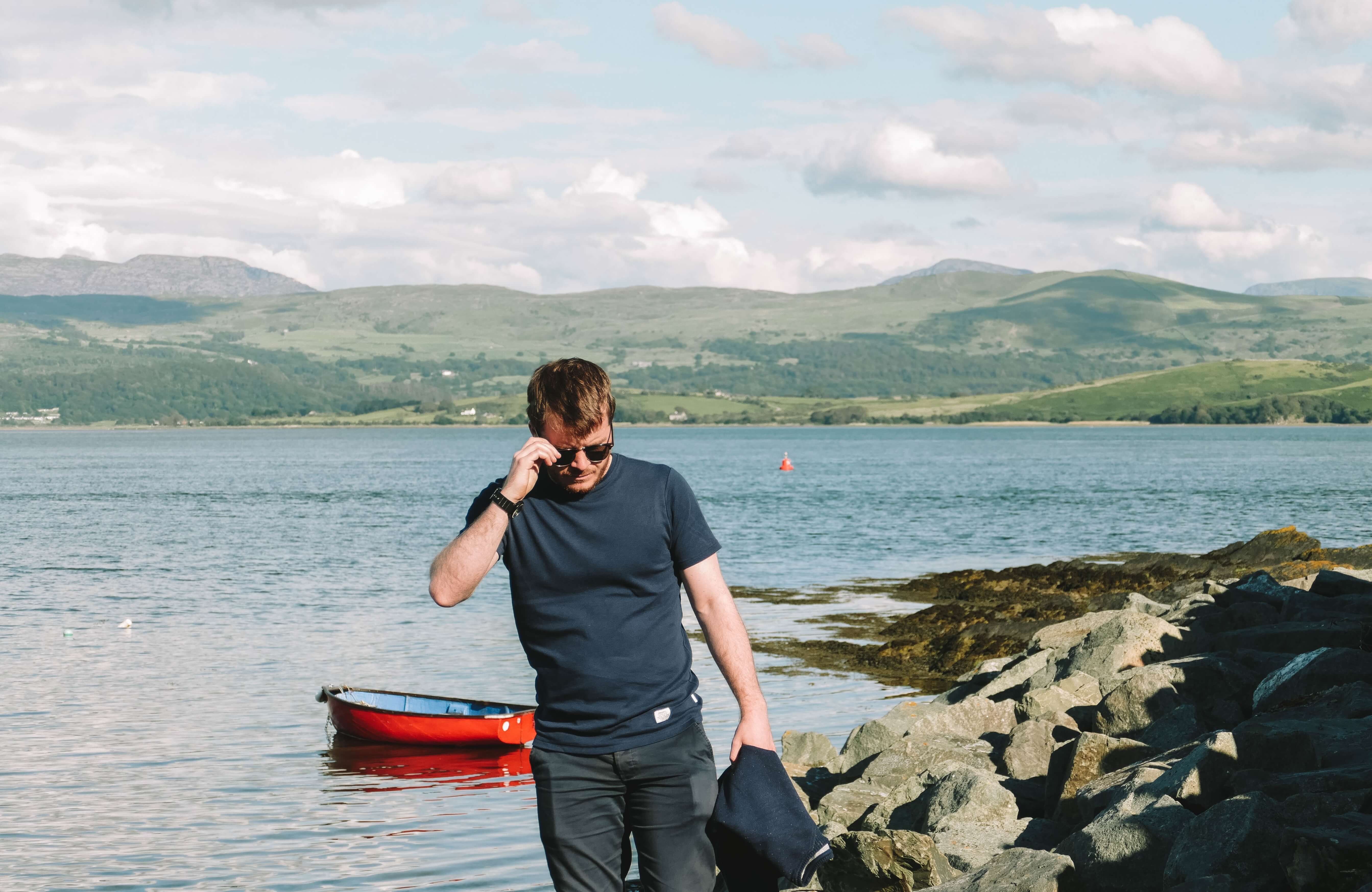 For the glass half-empty types we also have a range of lighter cotton knits – including our Milton Sweatshirt made from Recover recycled plastic and cotton. Available in Navy and Grey they complement almost any outfit and are great to throw on when the clouds drift past the sun.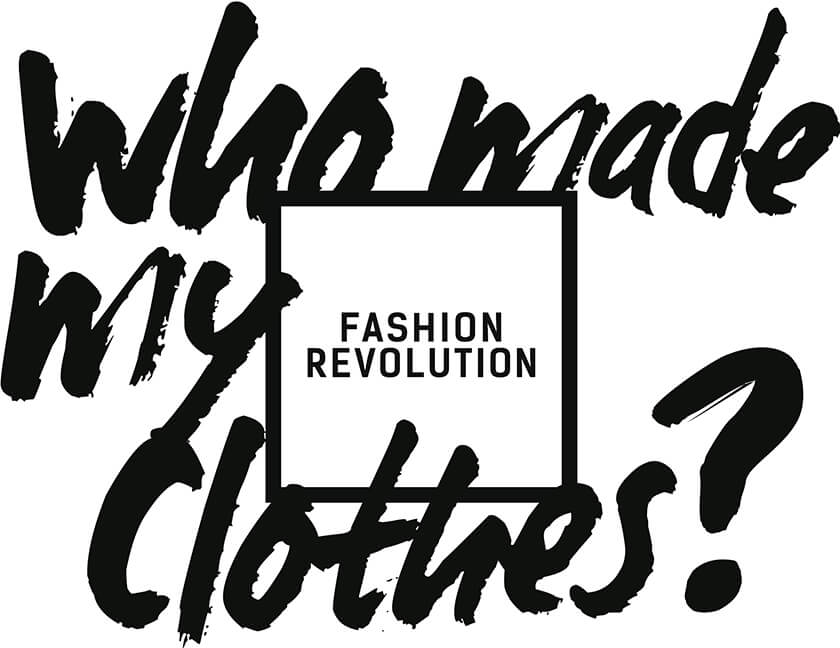 What is Fashion Revolution Week?
Fashion Revolution Week is a campaign set up by the charity Fashion Revolution. This year it falls on the anniversary of the Rana Plaza factory collapse in Bangladesh. During this week brands and producers are being encouraged to show their transparency by using the hashtag #imadeyourclothes.
What Does Fashion Revolution Do?
Fashion Revolution is a non-profit global movement based in over 100 countries around the world. They aim to transform the fashion industry with a focus on transparency in the fashion supply chain. With the main question being 'Who Made My Clothes?'
Peregrine – Our Story
Here at Peregrine we are incredibly proud of our history. Thomas Glover started the family run business in 1796 in Leicestershire. The manufacturing company J.G.Glover has been passed down through eight generations of the Glover Family.
"Every Friday Thomas would travel into Leicester on a horse and cart to collect the spun wool from Montfort knitting mill before taking it back to Wigston to knit it up into jumpers"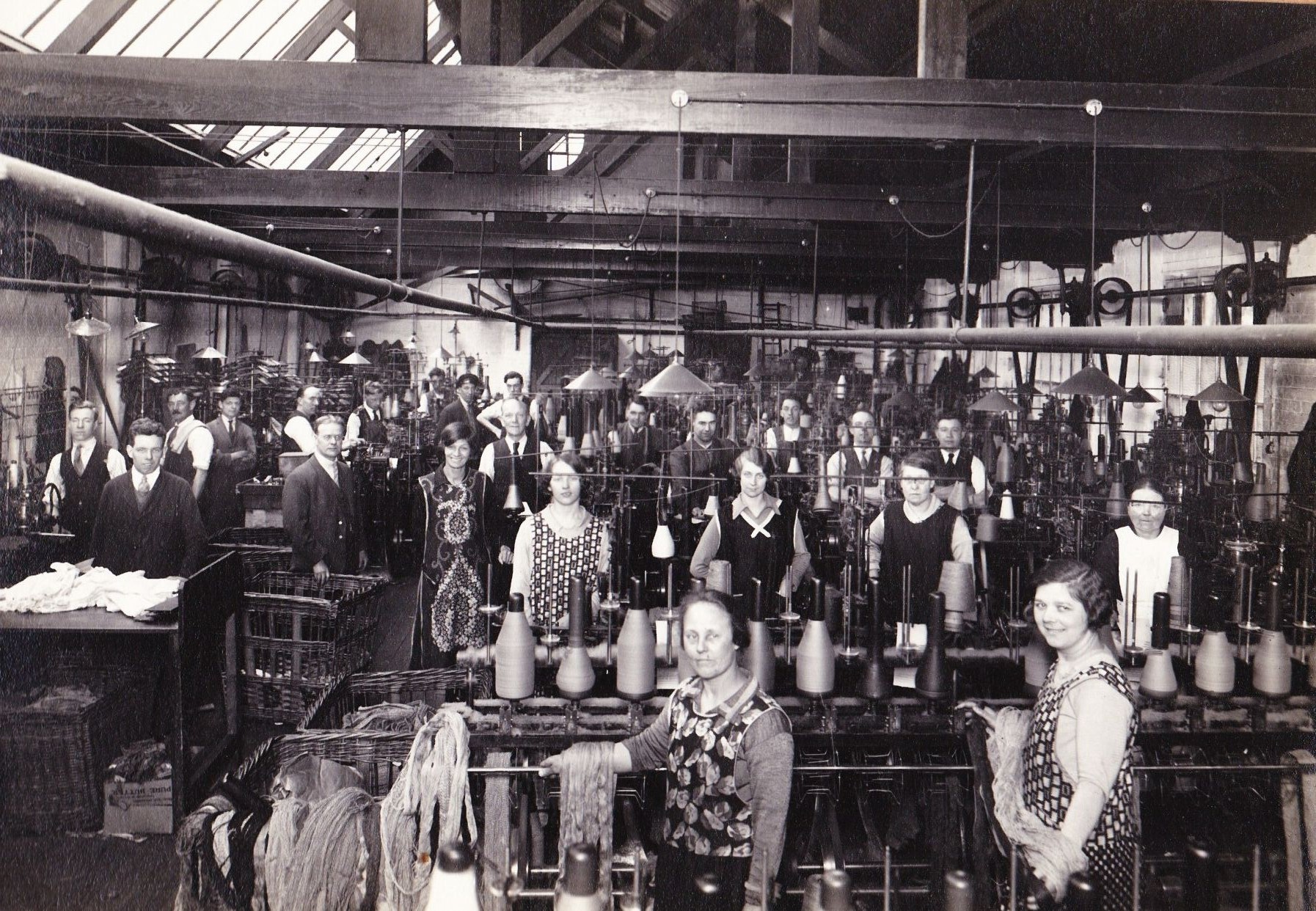 Peregrine Clothing was established as a brand in 1956 as a separate entity from the manufacturing business. It is still very much a family brand, Tom Glover, current managing director and designer took over the company in 2003 looking to revitalize the brand during what were challenging times for British clothing manufacturers.
Every step from the very first design to the finishing stitch has been executed here in the UK and we are extremely proud of this. We can control everything about the garment production from start to finish and we have a close working relationship with the team at our Manchester based factory. We want our customers to be excited about where their clothing comes from.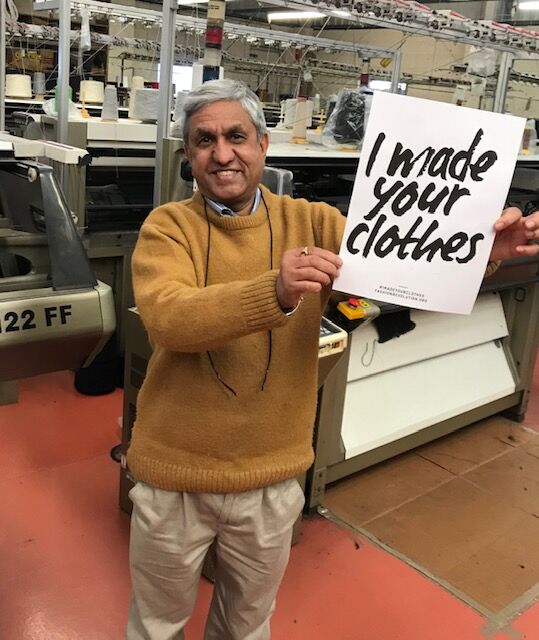 The plainest and simplest of clothing, a t-shirt is a blank canvas upon which you can paint whatever image of yourself you wish. It's unpretentious, unassuming and underrated. To celebrate this Peregrine favourite, we turn to four of our favourite style icons who wore the crew neck better than anyone.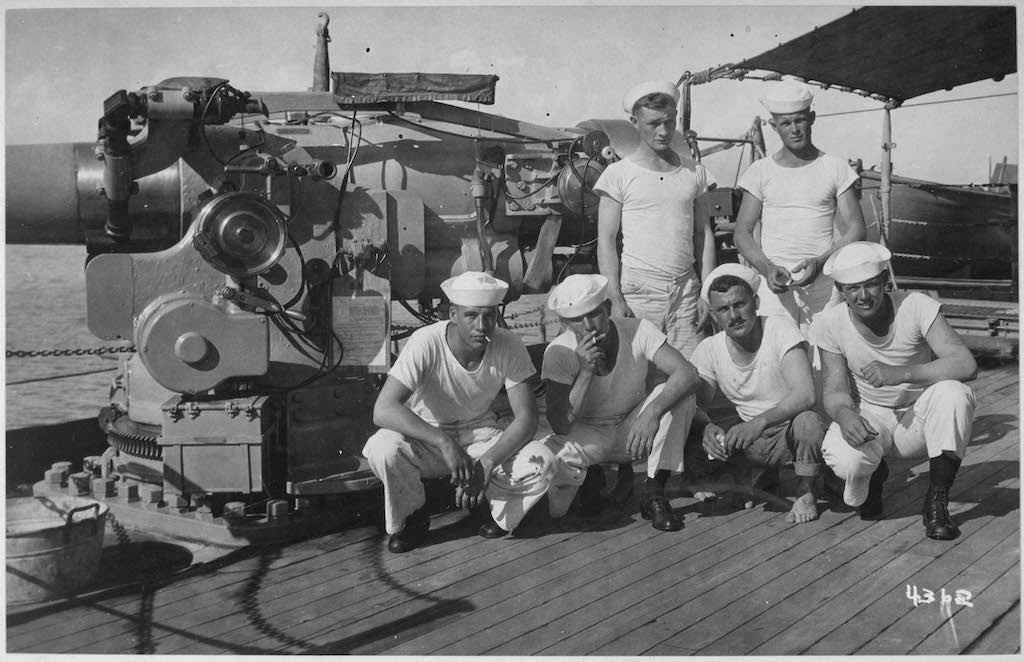 Ever wondered how the t-shirt first came about? The t-shirt evolved from undergarments used in the 19th century by cutting one-piece underwear into separate top and bottom garments. Later on it was coined the name "t-shirt" due to the shape. The beginning of the t-shirt can really be credited to the U.S. Navy. The U.S. Navy issued crew-necked, short-sleeved, white cotton undershirts around 1913. Much like the aviator sunglasses and the leather bomber jacket, it wasn't long before legions of young men were adopting the style as a symbol of strength, masculinity and just the right amount of rebellion.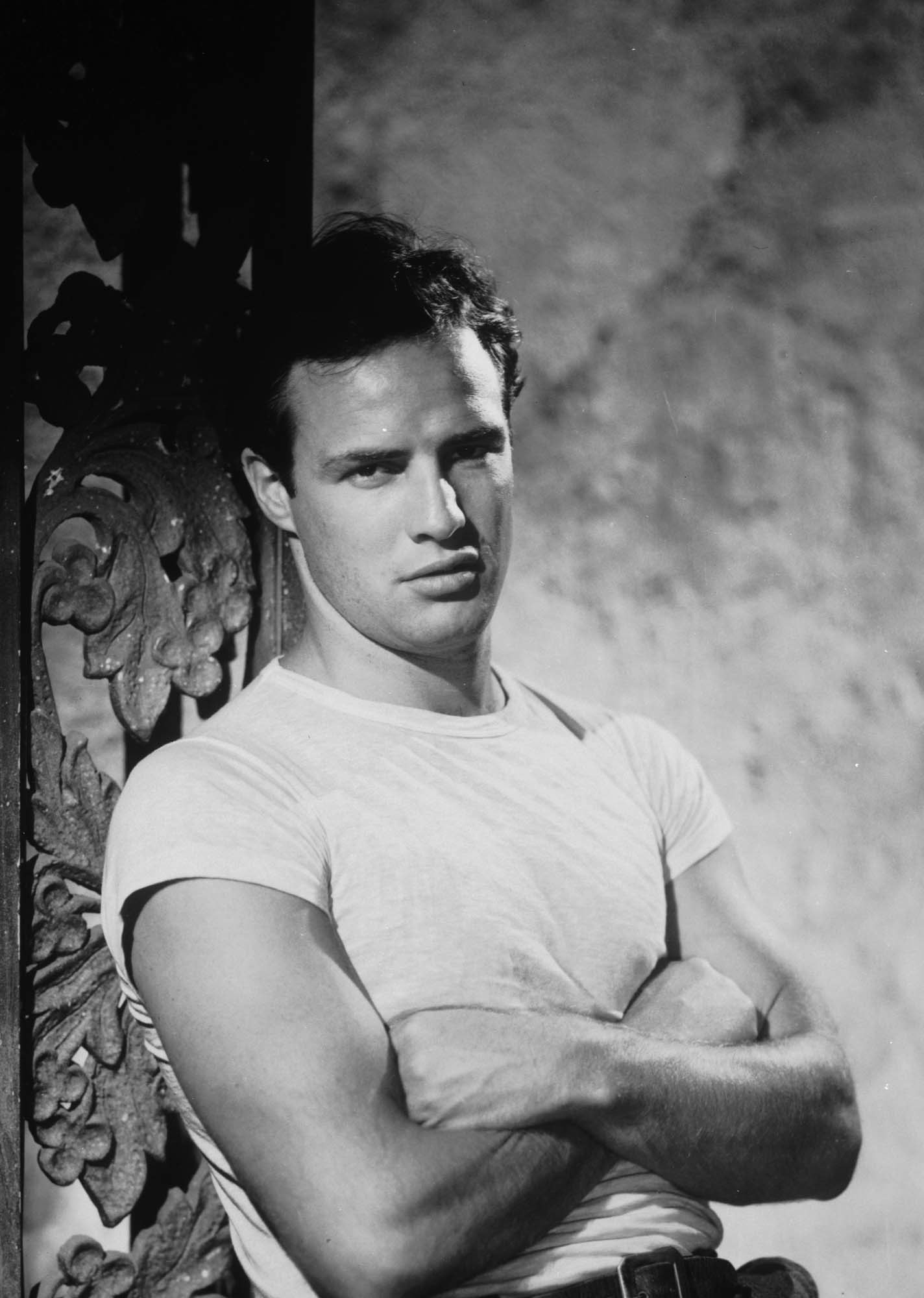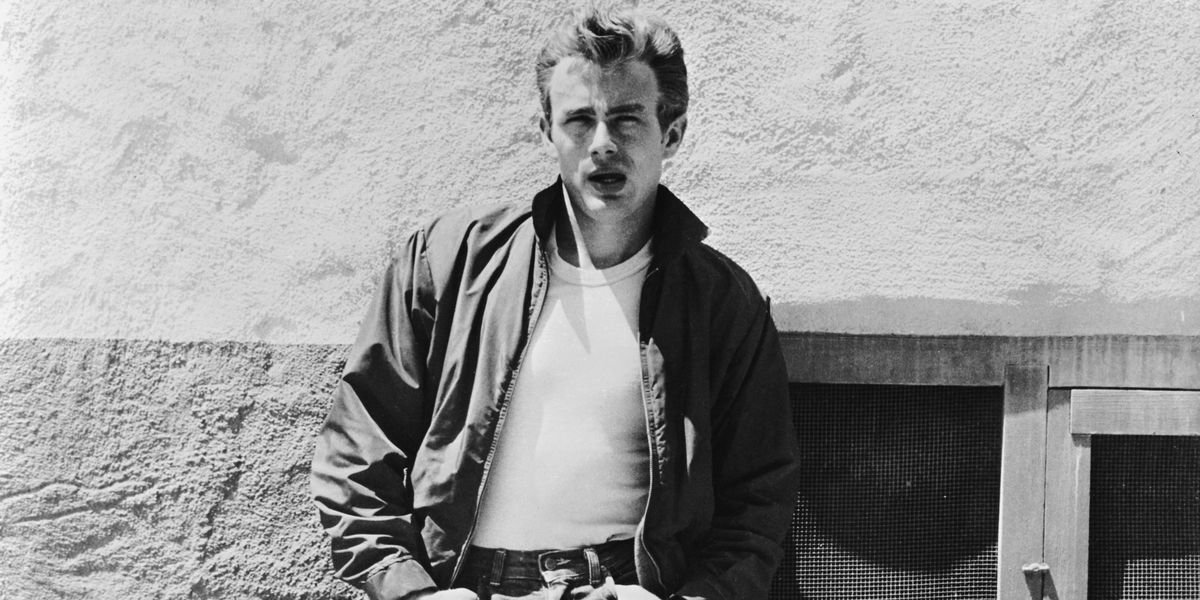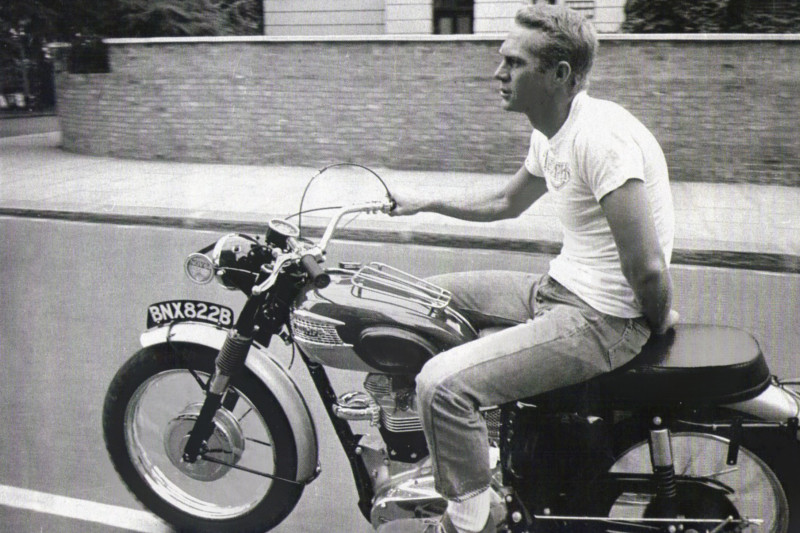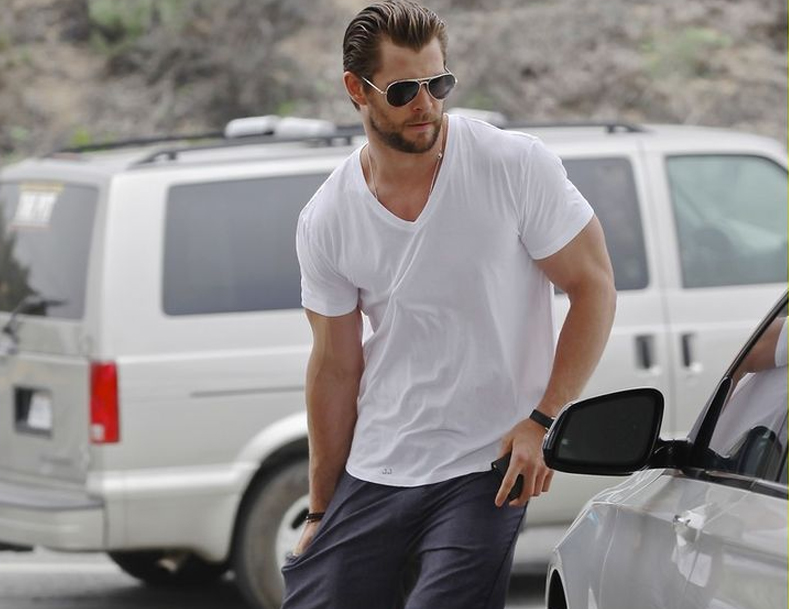 With what started out as a practical piece of clothing for fishermen, the Aran jumper remains a practical and classic stable in our wardrobes.
The Aran jumper started out a fisherman's jumper and as you may have guessed, got its name from the Aran Islands. Aran jumpers were traditionally made using unscoured wool that still contained the sheep's natural oils (lanolin). These natural oils made the jumper resistant to water – the ideal garment for a fisherman!
Traditionally the jumpers are an off-white colour that has come straight from the sheep undyed. There is also an interesting history behind the different knitting patterns. Each knitting pattern has its own meaning.

The most popular and common knitting pattern is supposed to represent the fisherman's rope and wearing it was mean to mean you would have a good day at sea.
Signifying the bee – this pattern shows hard work and was a symbol of good luck
Signifying the fields of the Aran Islands and fishing nets.
Represents the ups and downs of marriage and also the winding paths of the Aran Islands.
We love our Aran knits here at Peregrine but we're not the only ones. Take a look at some of these icons wearing their very own Aran knits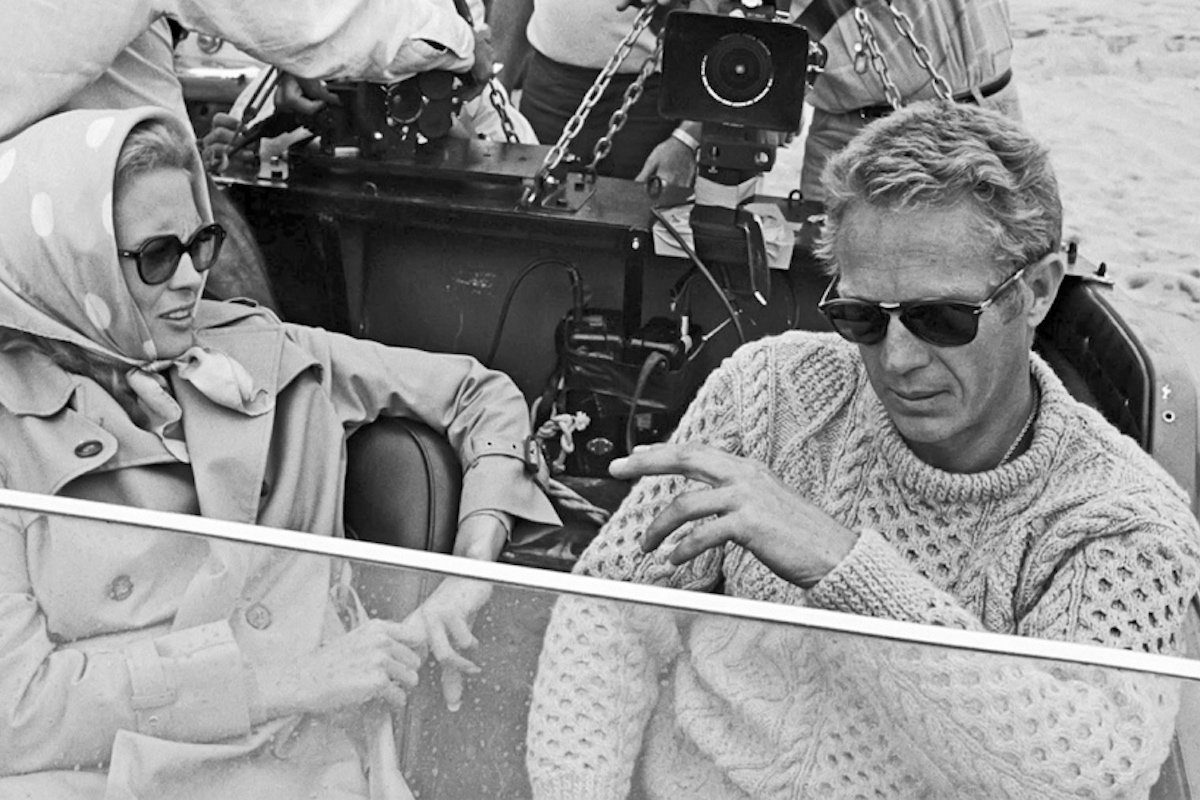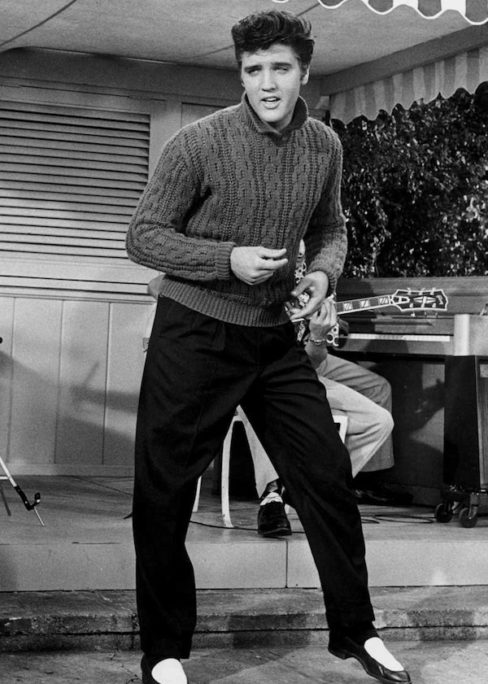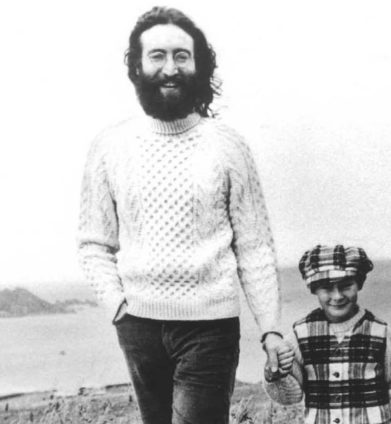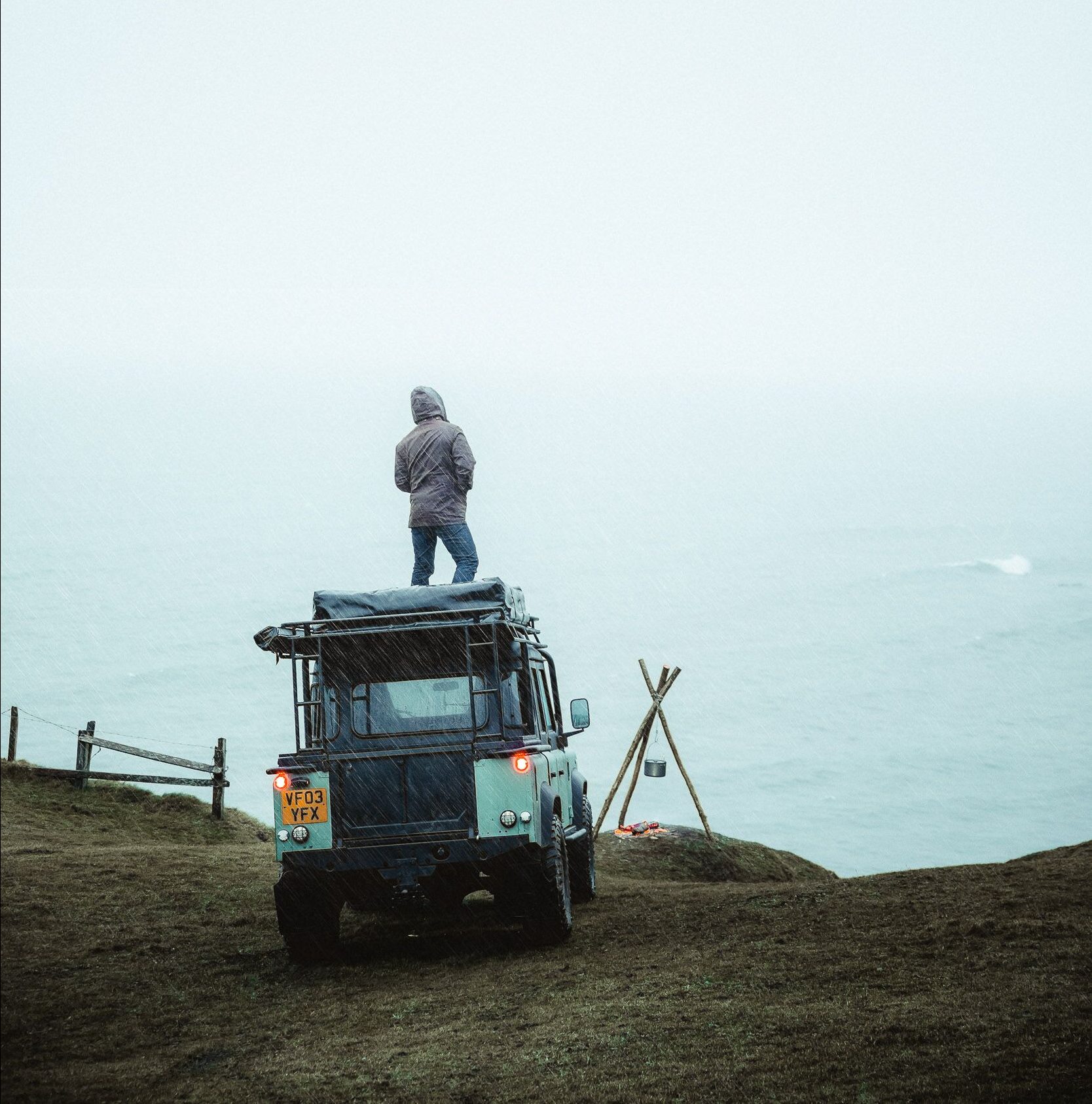 We are half way through April, which means good weather should finally be on the way! However, as we all know, April is known for its frequent downpours. Not to mention the fact spring seems to be taking its time to even arrive this year, with many of us even seeing snow fall over the weekend.
Enter our top 4 jackets for spring and all that the weather may bring –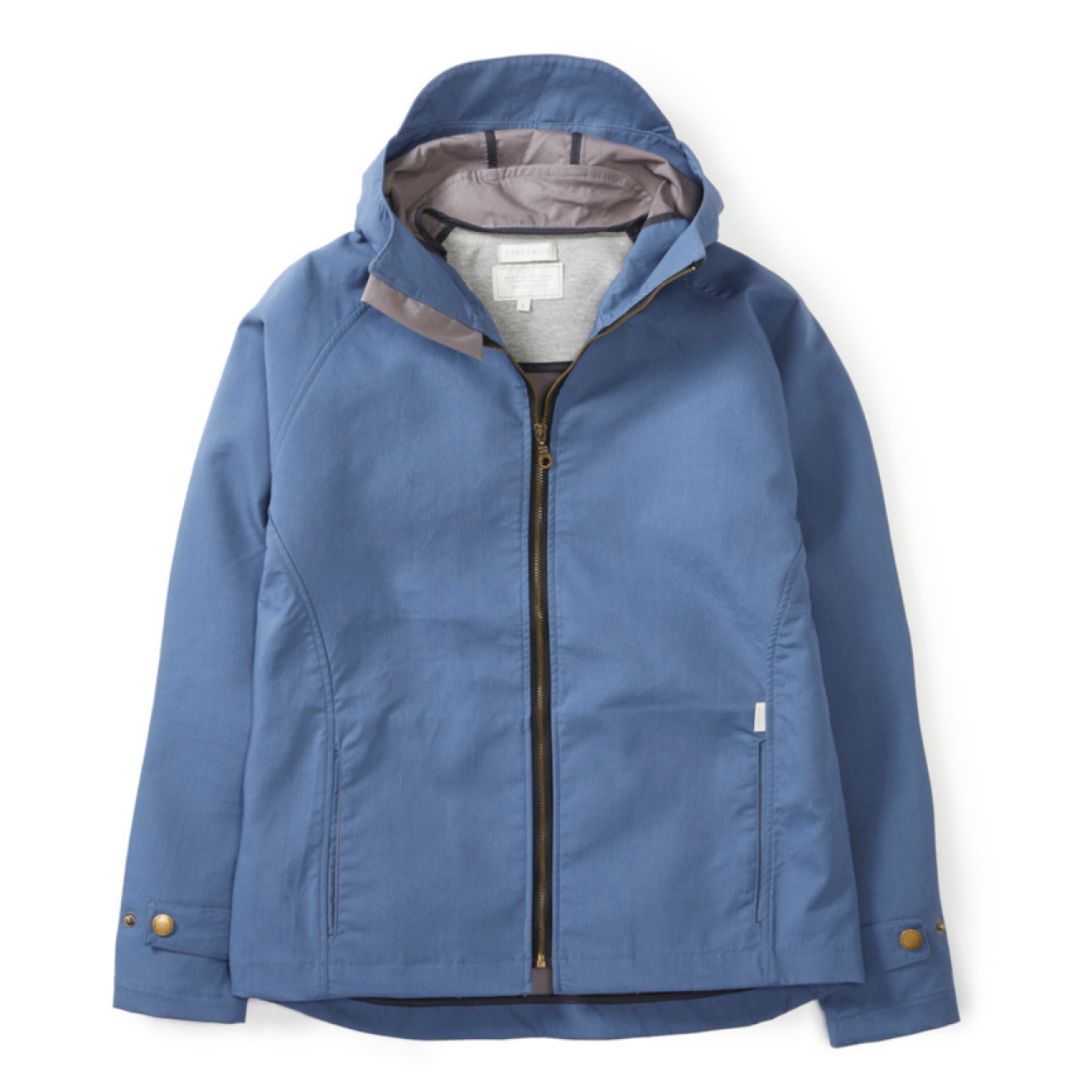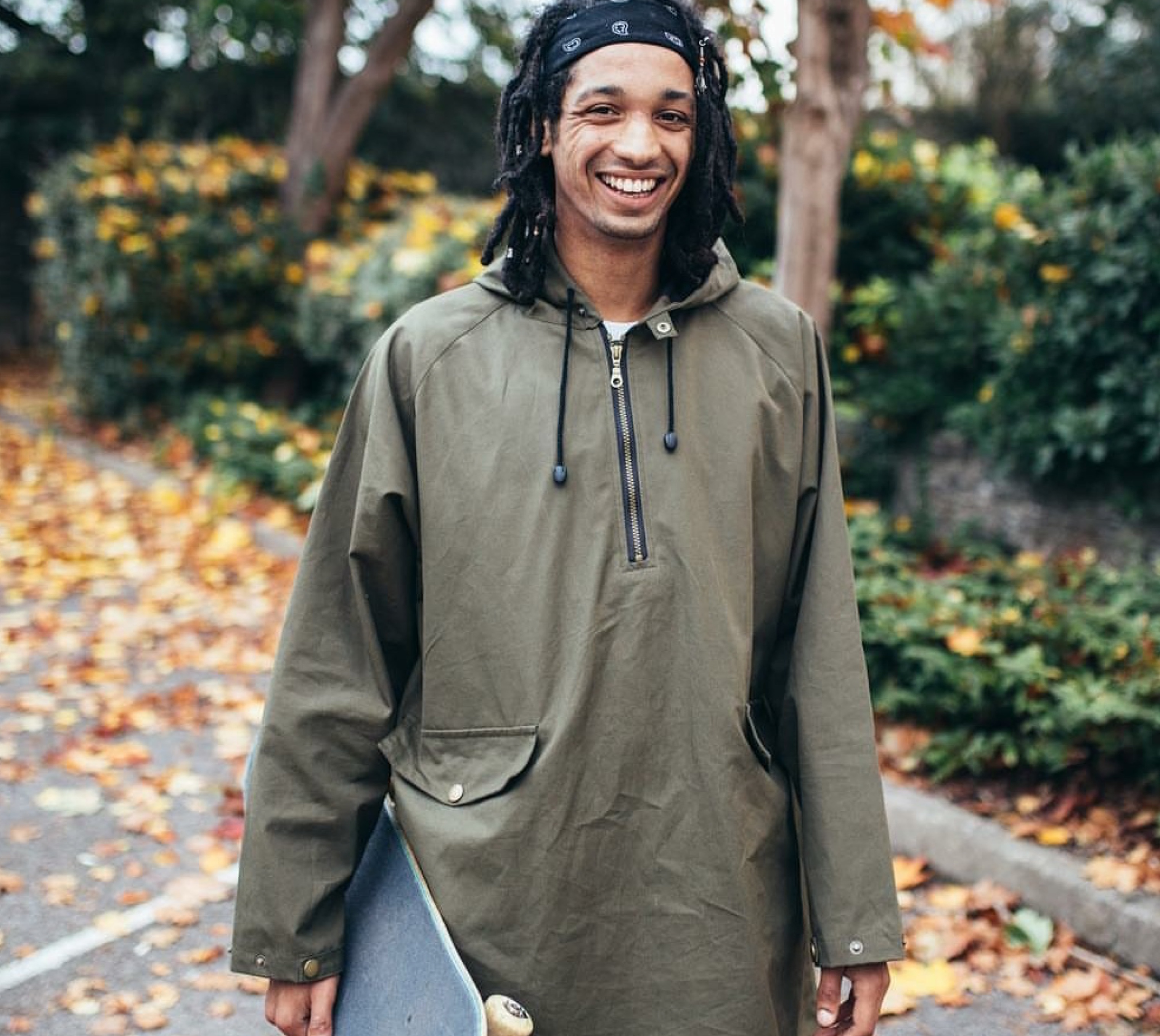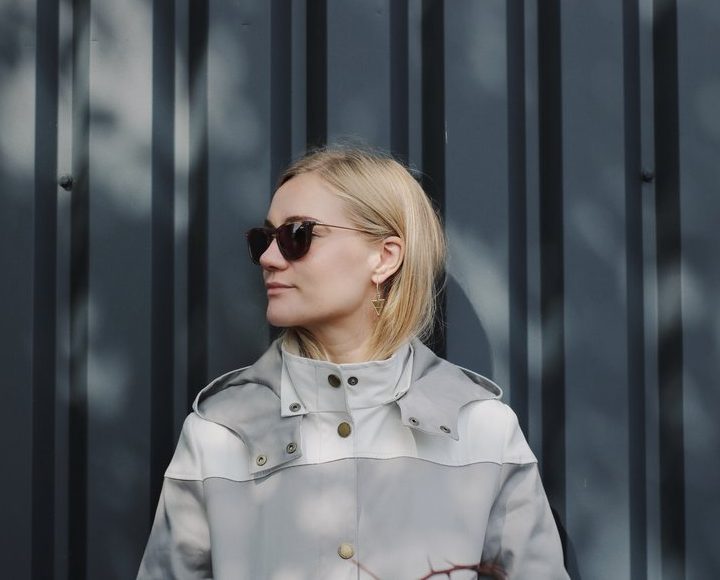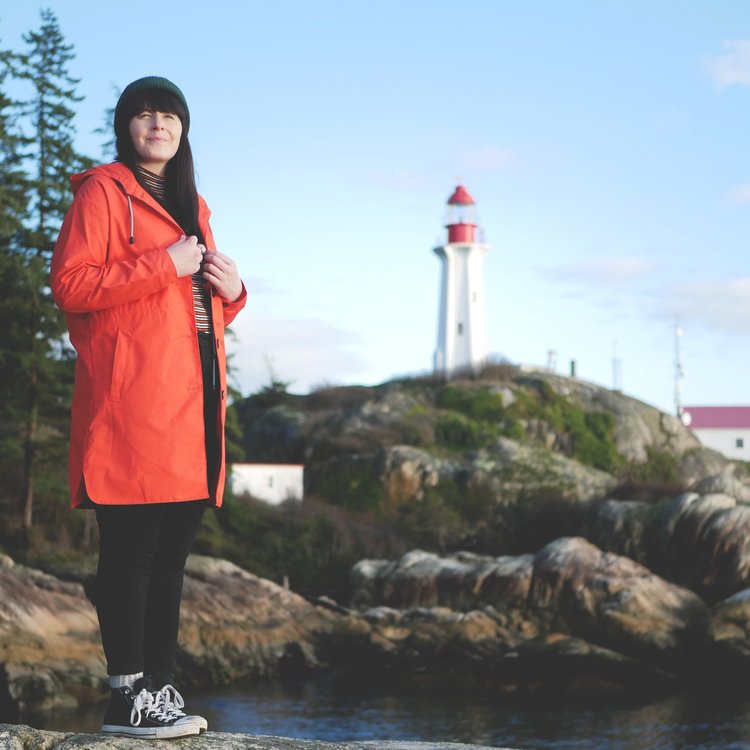 We caught up with Laura from @girlaboutthefarm to find out more about women in the farming industry.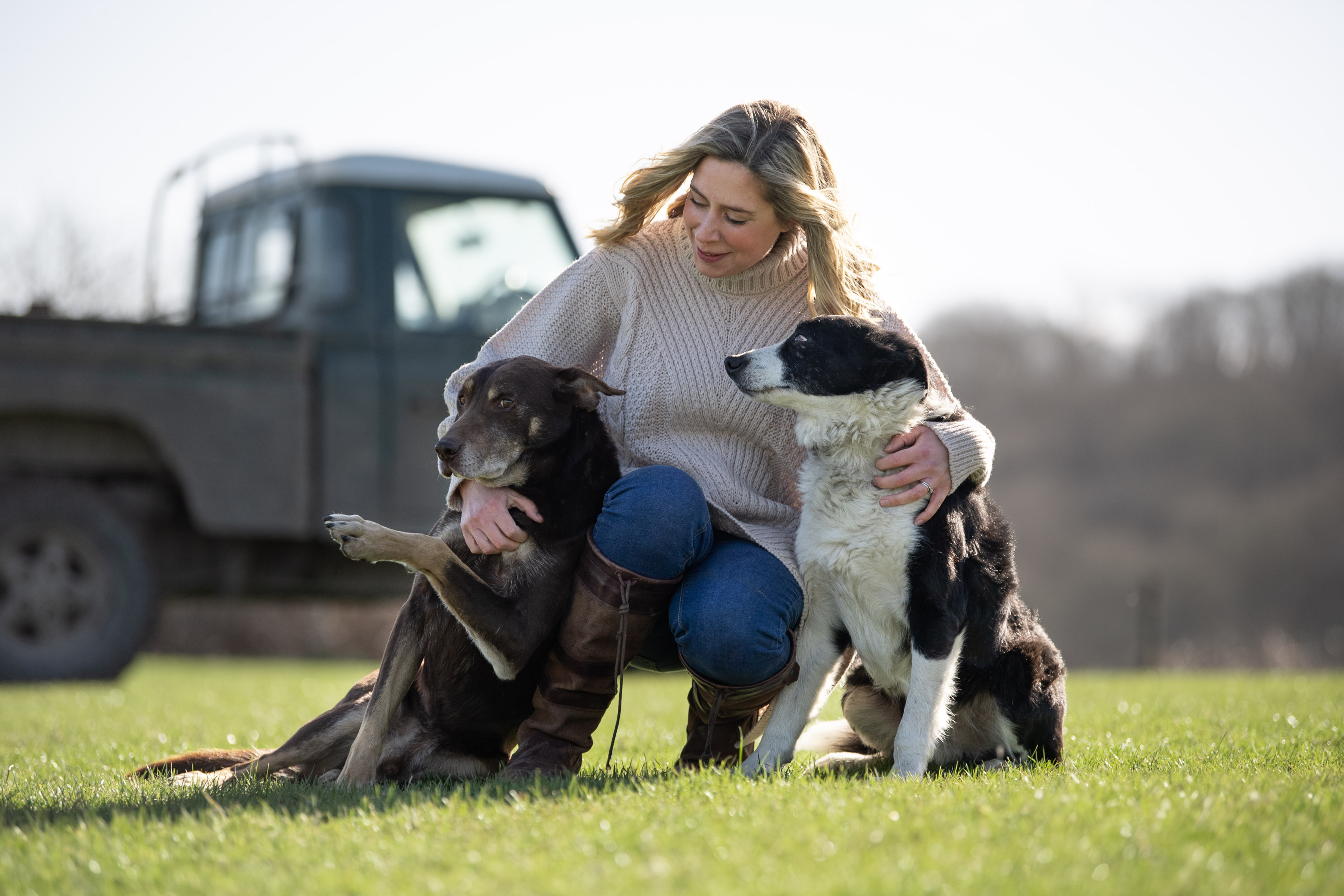 What made you decide to give up your career in marketing to take on a farm. Was it a difficult decision to choose this life for yourself?
I had been working in marketing for just under 10 years and I loved it, but I was leading a sort of double life at times due to working in the day and then coming home to Andy's family farm (my now husband) in the evening to feed our pet pigs, take the dogs for a walk and help out with the sheep and cows! Most weekends were spent helping Andy on his parents farm and I loved it so much! At lambing I would book time off my full time job to help and when we saw this long term tenancy on The Cowdray Estate was up for tender I made the decision, that if we were successful that I would make the leap into full time farming alongside Andy! It was too good an opportunity for us not too!
What do you notice about being a woman in agriculture that's different from your male counterparts?
This a tough one. Women have been farming alongside men for years gone by and they have played a vital role in farmlife. I'm lucky to have come into farming where there are more and more young females going into farming in their own right and not because of their families heritage. I think thats great, as, like in every industry, we need an equal balance as every individual brings new ideas to the table.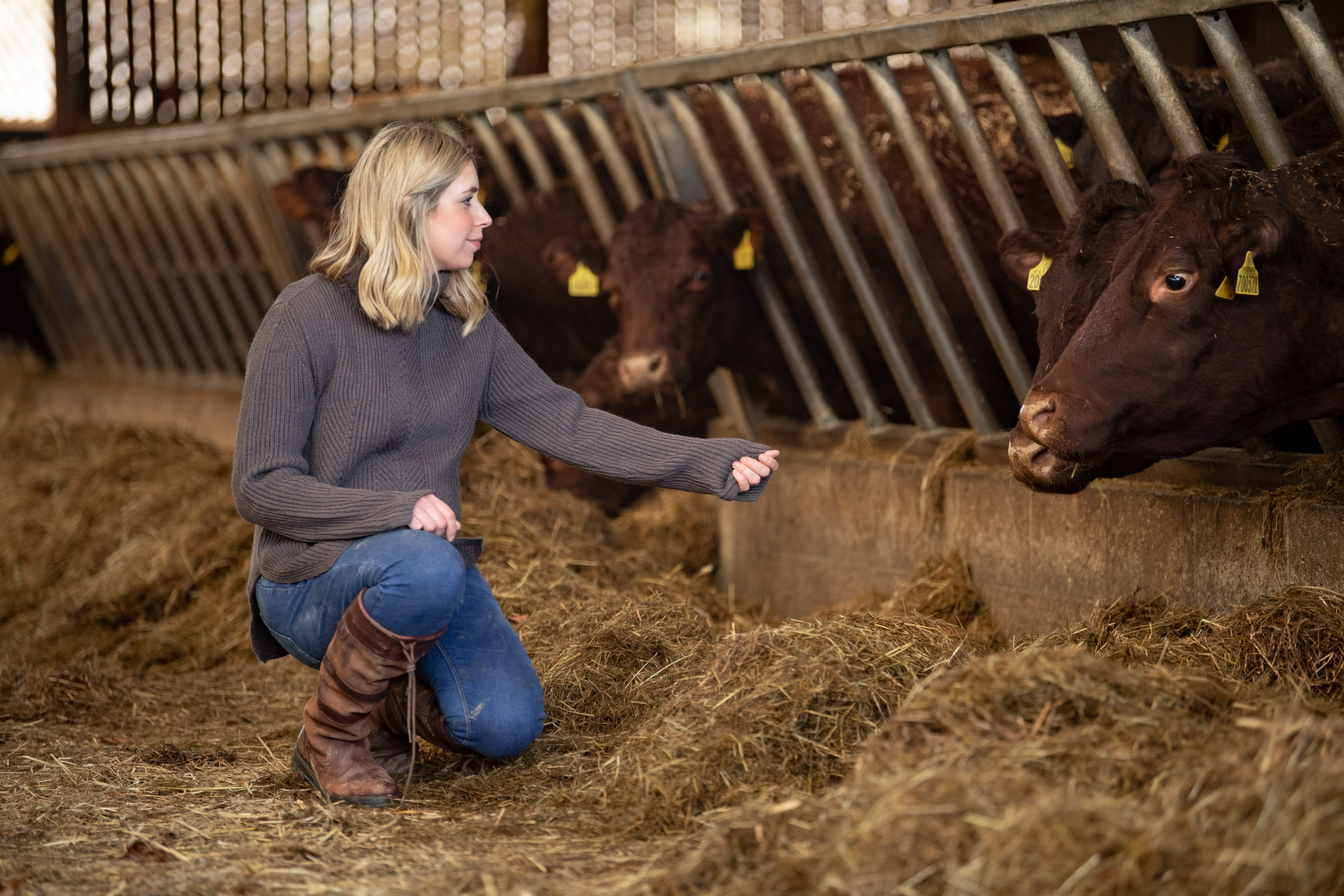 Do you think there's more that could be done to encourage women to consider farming as a profession?
Yes, it saddens me to think that I would have never got into farming if it weren't for Andy, as actually, farming as a practical career really suits my skills. It wasn't an option that was ever presented to me at school – it was a career that you did if your family were farmers. I think more needs to be done to promote farming as being a really great career choice – no matter your background or what sex you are.
You're very active on social media. What made you decide to incorporate social media into promoting your operation and telling the story of being a farmer?
It just sort of evolved really, I started my blog as a way of documenting what I was up to on a daily basis for my friends and family to read, as they didn't really have a clue – and why would they?! Then people started engaging and I realised that people loved to see what we were up to on a daily basis, whether it be moving large mobs of sheep up on the hill with the dogs – or feeding the cows. Social media became a way that I could easily share what we were doing each day and then just became second nature.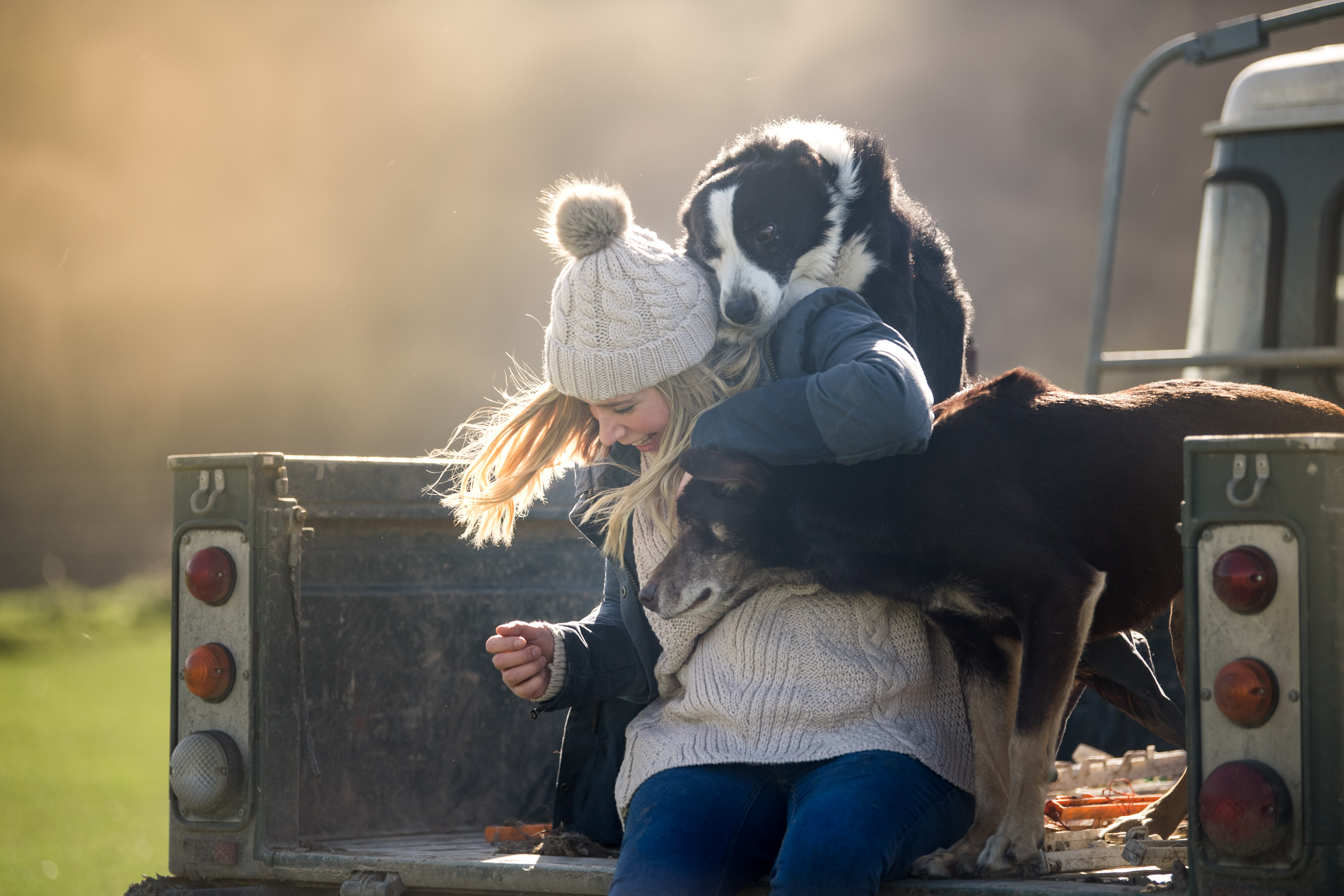 Do you have any advice for young women contemplating a career in agriculture?
I would say, get out there and get experience – I can guarantee that most local farmers will always be looking for some help/someone to take on for work experience. Keep your enthusiasm and determination because it will pay off! Some of the best farmers I have met are first generation farmers, namely my in laws actually who started the sheep business from scratch – my mother in law worked in a bank back in the day – and during lambing, there is no one I would rather take advice from! She's the best in her field (excuse the pun!).
You have recently announced your pregnancy on social media – congratulations! Will you encourage your child to follow in your footsteps?
Thank you, we are thrilled! A farm is just the best place for a child to grow up around – and I'm so excited to raise our children in the countryside! We're happy for our children to make their own minds up! I wouldn't care if they wanted nothing to do with the farm, but if they did, then that would be lovely too! Every farmers son or daughter I've met talks so fondly about growing up on the farm – and most of them still have involvement in their family farms now to this day – even if not full time!
A huge thank you to Laura for catching up with us and giving such a great insight into the farming industry. Make sure to check out her blog – Girl about the farm and Instagram @girlabouthefarm for more brilliant photos and stories from the farm.
Photos by the talented Kerry Jordan (@fur_and_fables)
Go somewhere new with your favourite people, pack your bags and lose your signal! Crags and lochs, windswept mountains and deep-rooted tradition.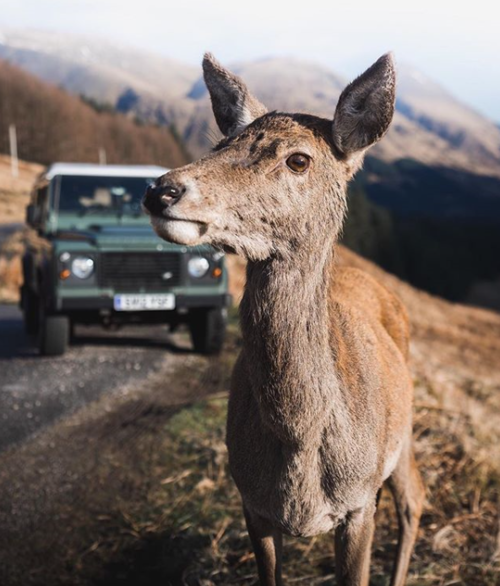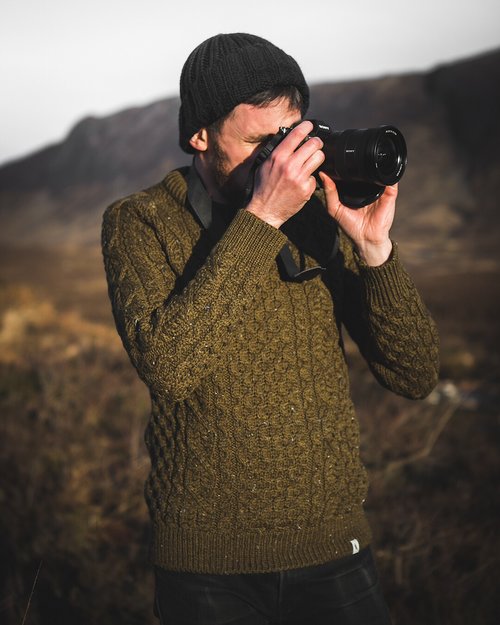 The region is home to many of the symbols that represent Scotland. The kilt was first worn by those who protected this land. Its music is similar to that of Ireland, but has a voice that is distinctive for those who are masters of the bagpipes. Formations that are both rugged and serene, the Scottish Highland's beauty is one that should be experienced first hand. So you've got in the car, chosen a road trip playlist – where do you visit first?
Glencoe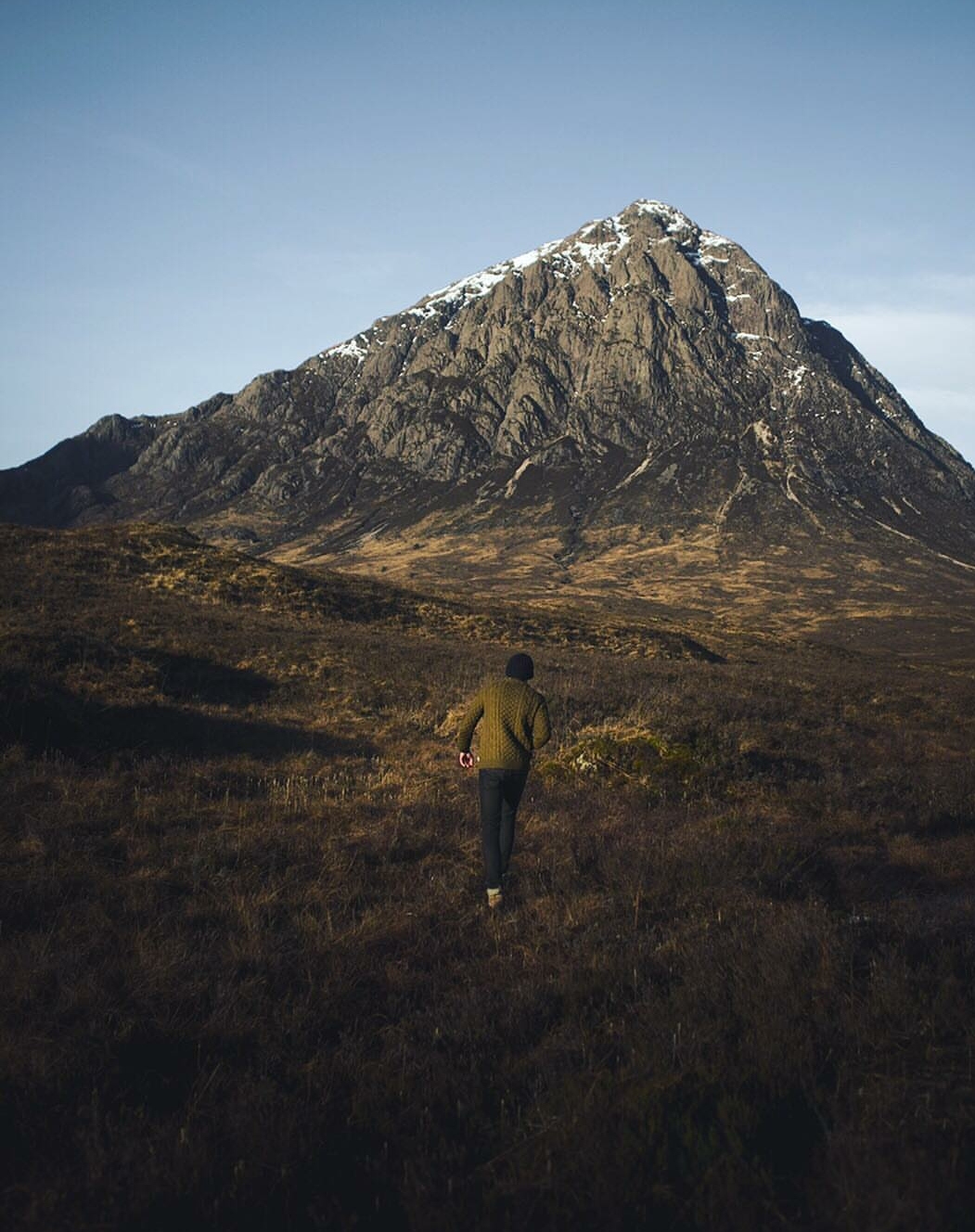 So much myth, legend and history precedes a visit to the expanse of Glencoe and Loch Leven, that many visitors are unprepared for the sheer beauty and breath-taking serenity of this vast sweeping pass. Enjoy a leisurely stroll round the Lochan Trail on a summer evening or walk to the Signal Rock – where the signal to attack was given for the Massacre of 1692. Go for a ramble to the Hidden Valley, where rustlers of old used to hide their spoil.

Steall Waterfall And The Nevis Gorge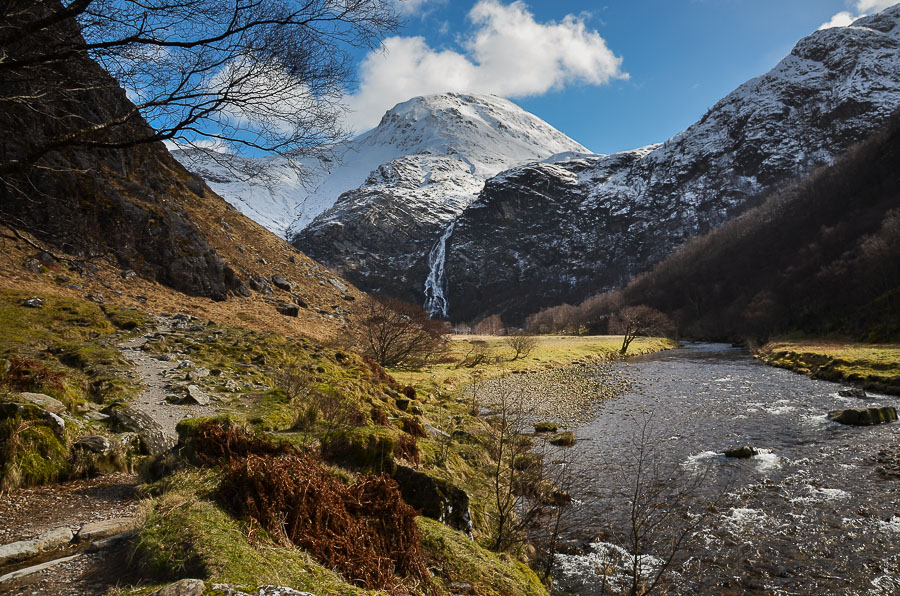 One of the best short walks in Scotland, this route heads through the dramatic and beautiful Nevis Gorge and leads to the awesome Steall Falls. Situated in Glen Nevis near Fort William. It is Scotland's second highest waterfall with a single drop of 120 metres.

Loch Nevis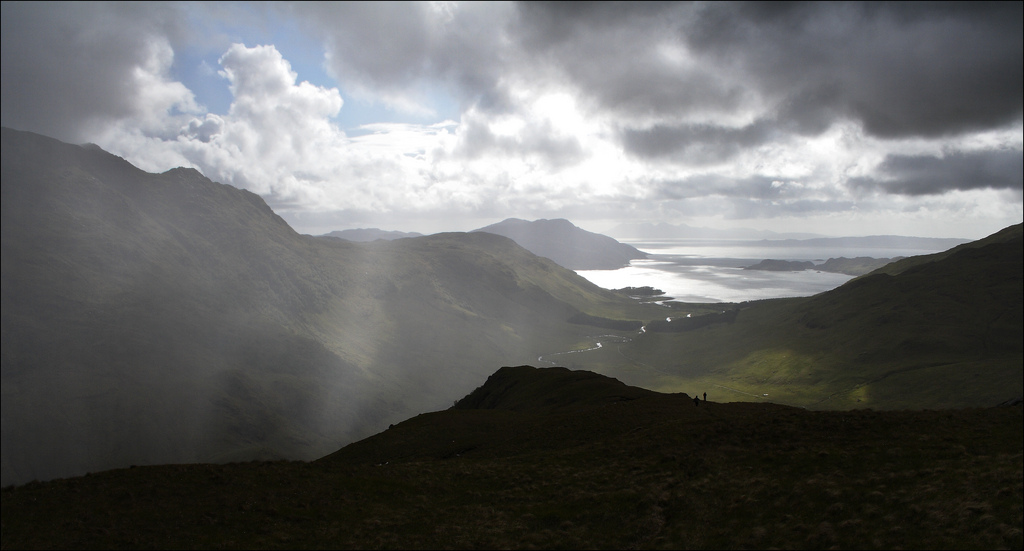 The southern border of Knoydart is an area often called Britain's last wilderness. It can only be reached by boat or by a long walk as there are no roads into the peninsula. Nevis means "heaven" in Gaelic and there are days when this seems truly fitting in this wild corner of the world.
What To Wear?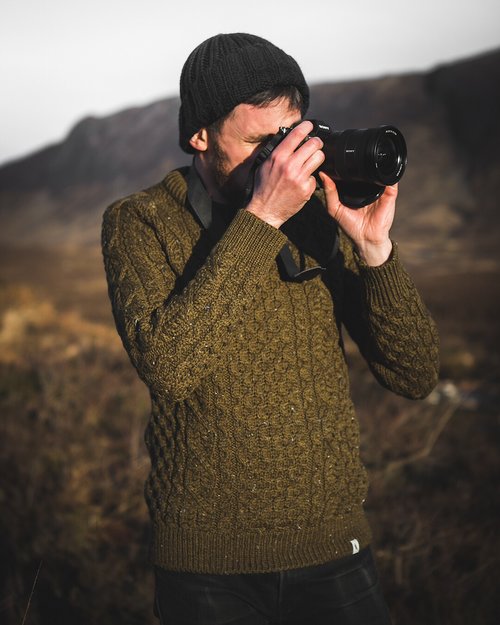 Valentines day is upon us – Flowers and chocolates are at the forefront of every supermarket. Here at Peregrine, we believe that one of the best and most romantic things to do on Valentine's day is to forget everything and just get back to nature.
There's nothing quite like a relaxing romantic stroll with your partner for Valentine's Day. The lush green countryside is perfect for a quiet reflection on how in love you are…or maybe the fresh air will just contribute to an argument about who's walking too fast or which path to take to get back to the car park. Either way, you can be happy you have done some exercise and spent some quality time with each other.
Here are four of our favourite tried and tested romantic walks around the UK.
Lulworth Cove – Dorset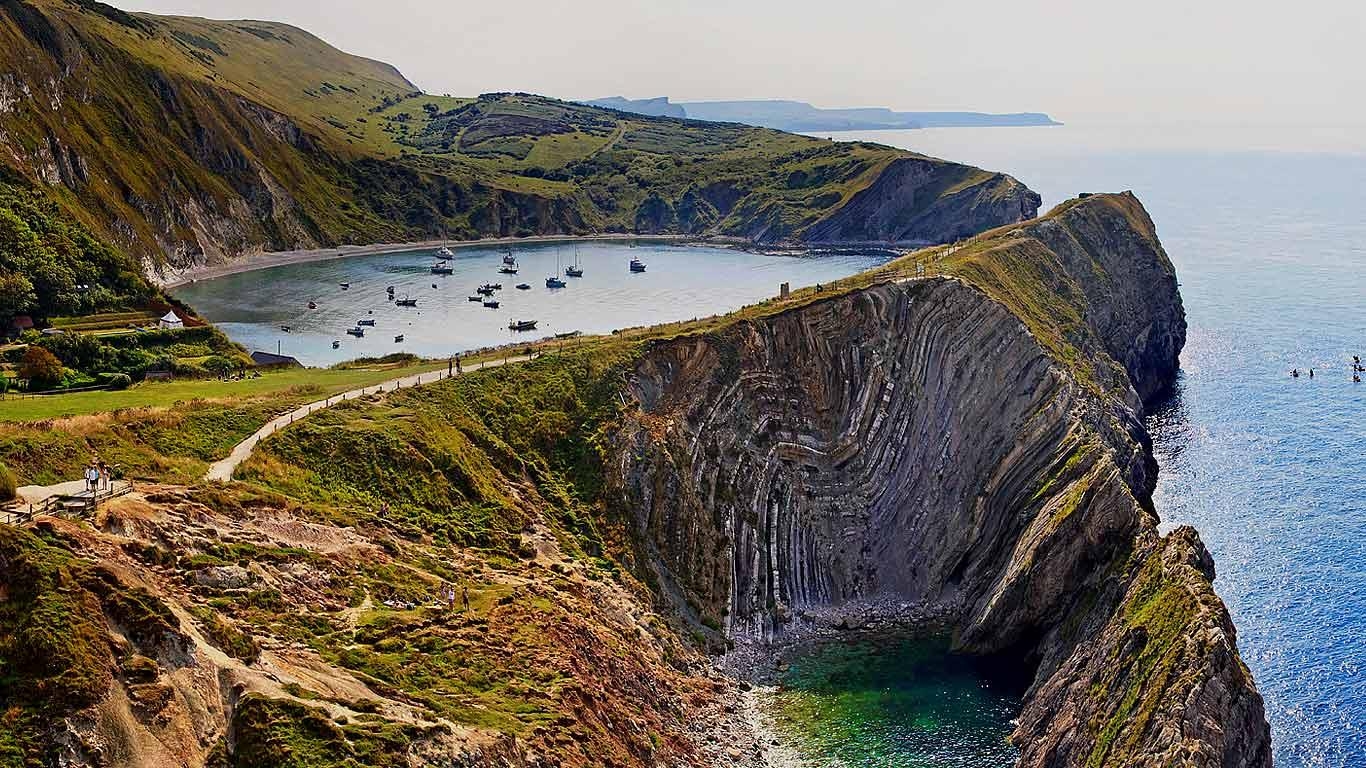 The beautiful white pebble beach and crystal clear waters of Lulworth Cove is the perfect coastal walk, set on the Jurassic coast. Formed by the combined forces of the sea and a river swollen by melting ice at the end of the last Ice Age. Lulworth Cove is an English Heritage site, full of history. Dogs are permitted on the left side of the slipway so be sure to bring them along to take in the scenery on this romantic walk.
Pen Y Fan – Brecon Beacons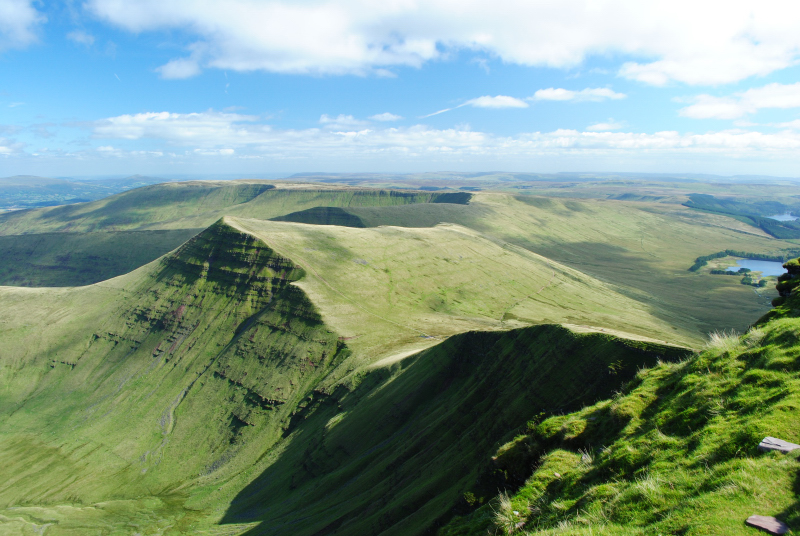 This one is certainly made for the adventurers – Rising above the Brecon Beacons is Pen Y Fan stands at 886m high. This makes it the highest point in Southern Britain with the breath taking views across mid Wales. You don't have to be a professional hiker to tackle the summit – the easiest route taking just over 2 hours with plenty of kissing gates along the way.
Cheddar Gorge – Somerset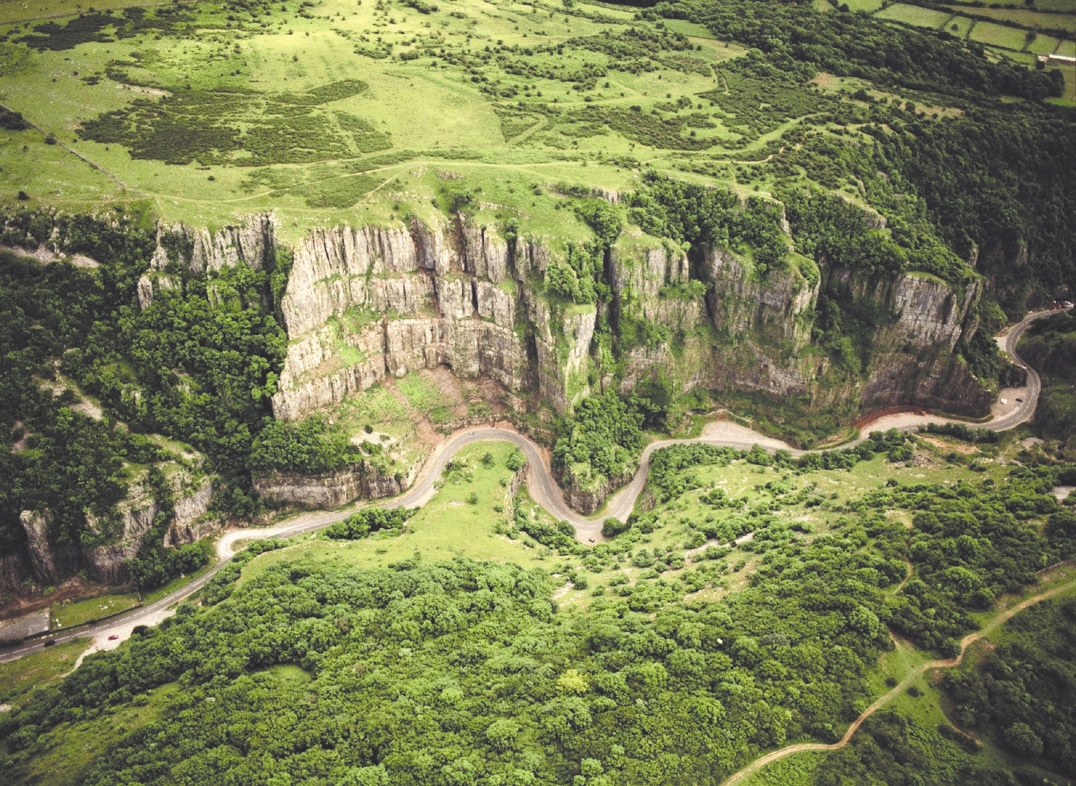 Cheddar Gorge is one of England's most iconic and spectacular landscapes. Just 45 minutes from our home town of Bristol this circular walk makes for the perfect escape from the hustle and bustle. What better way to end a walk then to pop into a local pub, we recommend The Bath Arms Hotel in Cheddar to quench your thirst.
Friars Crag – The Lake District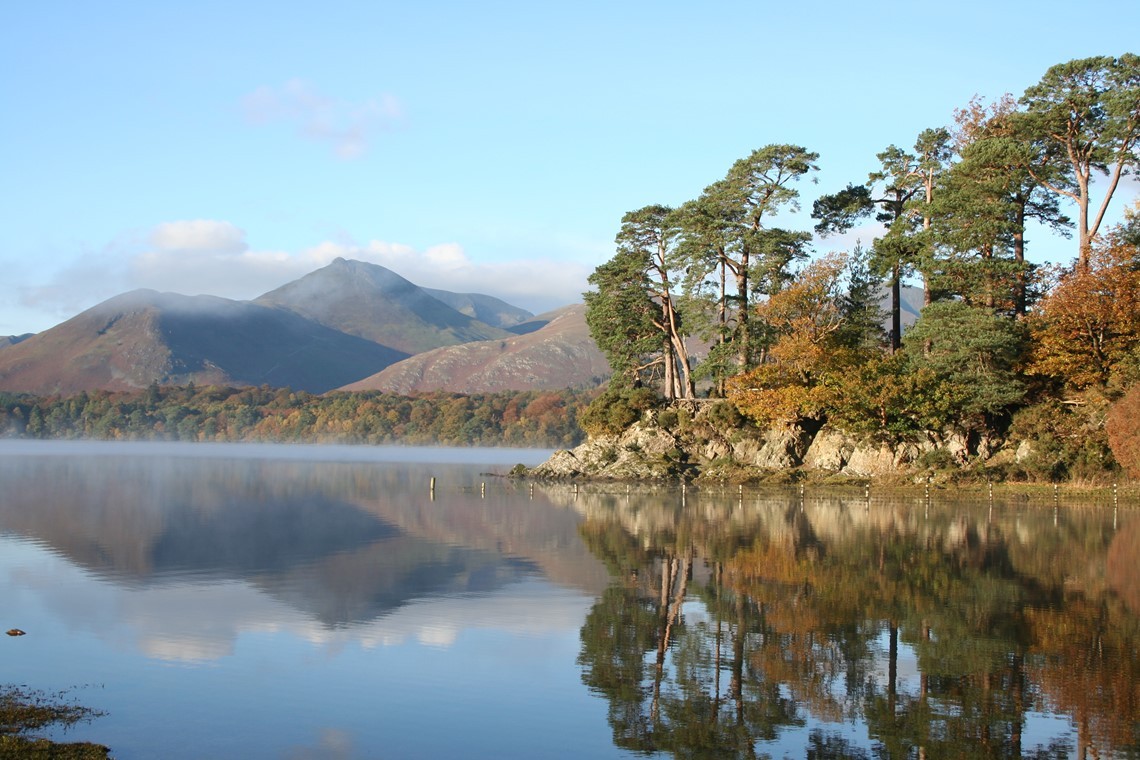 Nature at it's best. Home of the memorials to Ruskin and Canon Hardwicke Rawnsley, one of the founders of the National Trust. The painter, John Ruskin described the view as one of the three most beautiful scenes in Europe, you can't argue with that! The 8 mile level trail circles the lake, leading you through woodland and marshes.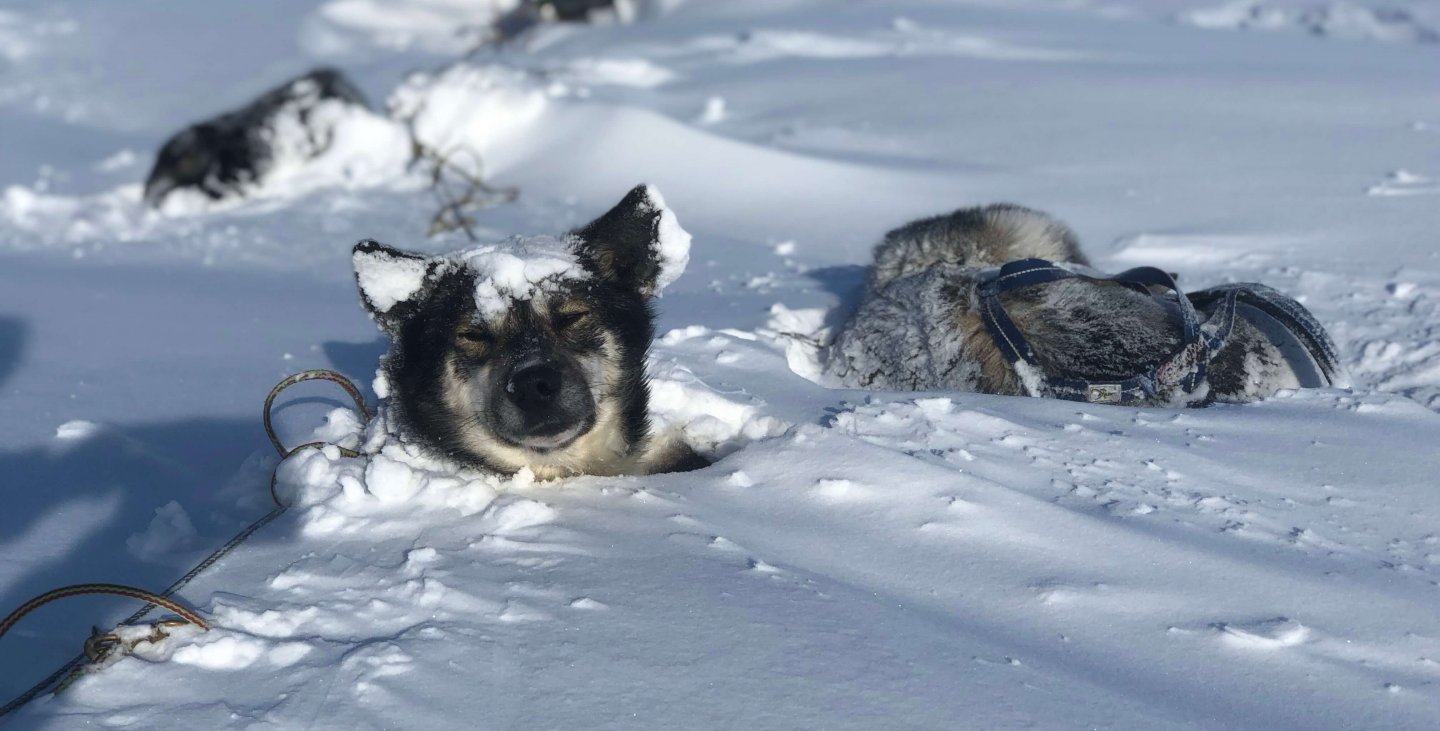 Here at Peregrine we want to make sure our jumpers and coats stand up to the test of the most extreme weather. We thought there would be no better way to test this than by getting in touch with our friends at family run business Husky Tours Lapland. They face some of the harshest winter weather and with over 80 huskies to look after there is no escaping it.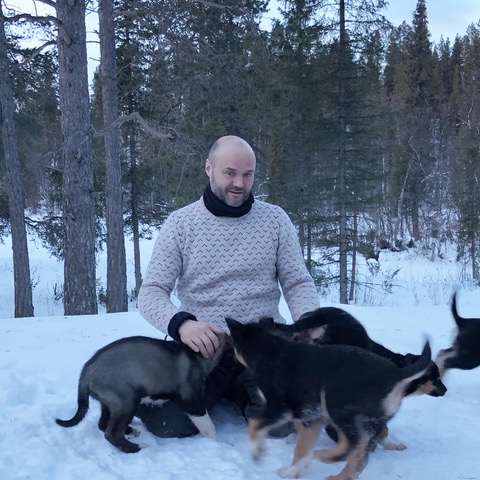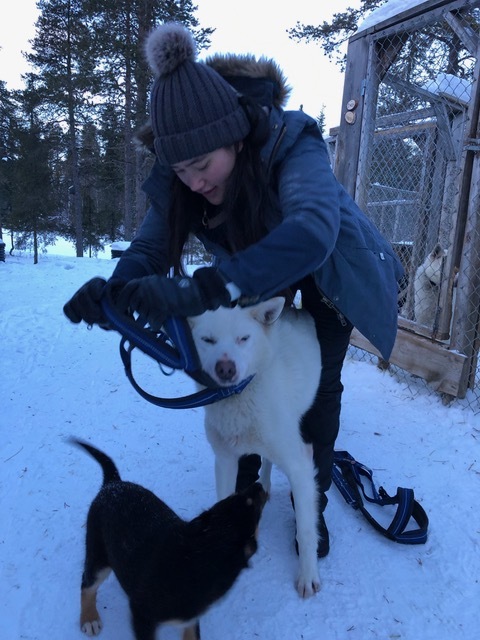 Kent wears the Larsen Crew Neck in Ivory – Jordana wears the Heather Jacket in Slate with a Ribbed Beanie in Mole.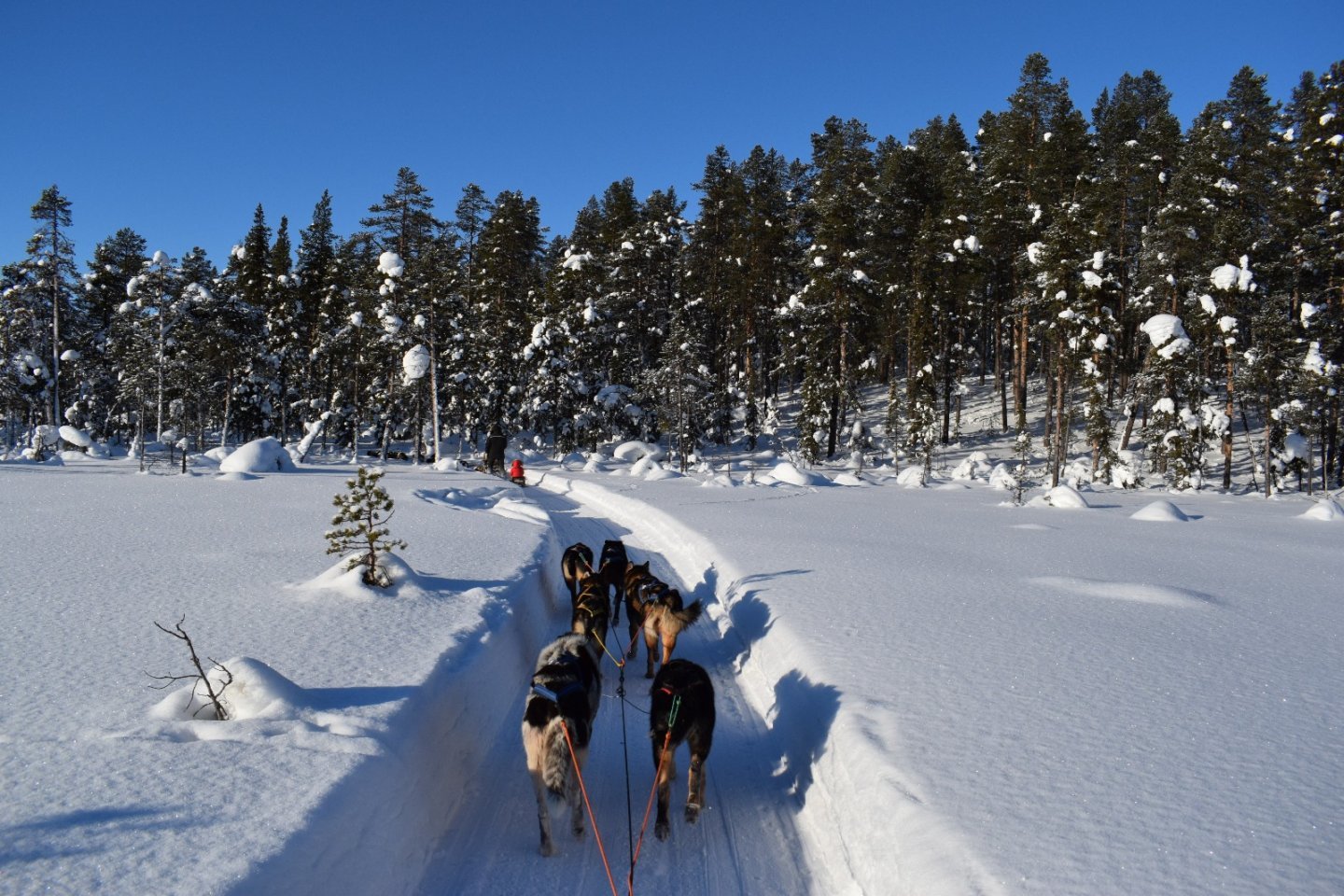 Firstly could you give me the history of Husky Tours? What made you decide to start a sledding business?
In December 2005 I was working for an adventure company that sent me to Kiruna, Sweden. I had a group that went for a husky trip, where I met my current husband. He was one of the guides and he took me on the ride of my life!! From there I 'missed' my flight home and settled in Norway for a little while untill we could find neutral ground in Svappavaara. We worked as freelancers for many the other dog sledding companies in the area at that time, we had more and more requests to run trips on our own. Having the knowledge of how others run their companies we decided to try things a little differently. Create a company to share our passion with other adventurers, and try to live the outdoor lifestyle with our dogs and family!
We've heard Lapland can reach below – 40 degrees, how do you deal with/prepare for the coldest months?
Here we have experienced minus 48! The way we prepare is to layer.. and layer and layer! This is where merino wool comes in!! It's all about dressing properly! We run our trips at all temperatures, so it's imperative we have excellent gear. Keeping your neck and head warm is really important. as is your feet with warm wool socks.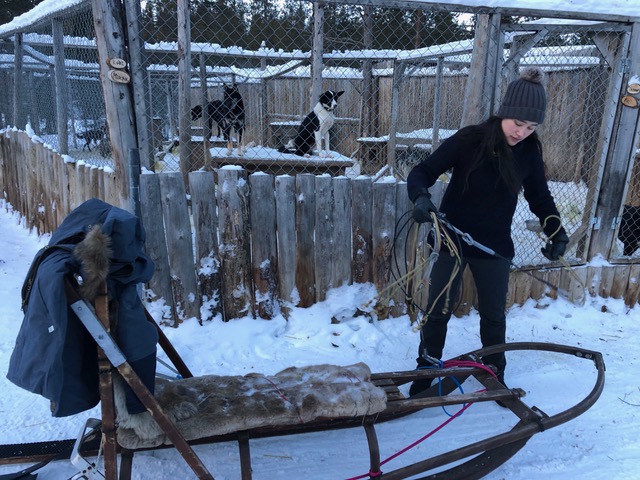 What sort of different husky tours do you offer?
From our sit back and relax tours where guests get to sit on the sled and just enjoy the ride and the scenery (particularly the amazing aurora borealis in the evening) to tours where the guests get to help harness the dogs, drive them together with a friend and overnight on our weekend trips. On our combo trip, there's a combination of both sitting and driving. One person sits and the other person drives the team of 5 dogs. Halfway the guests get to swap over so they get the best of both worlds. For those that want to drive their own team of dogs this is also available as just a day trip, an overnight tour staying at our homely lodge or a weekend trip!
What's your favourite part about husky sledding and why?
The incredible feeling of freedom. When you are on the sled, with 8 dogs in front of you, complete silence, starlit sky, aurora borealis above you..it doesn't get any better than this!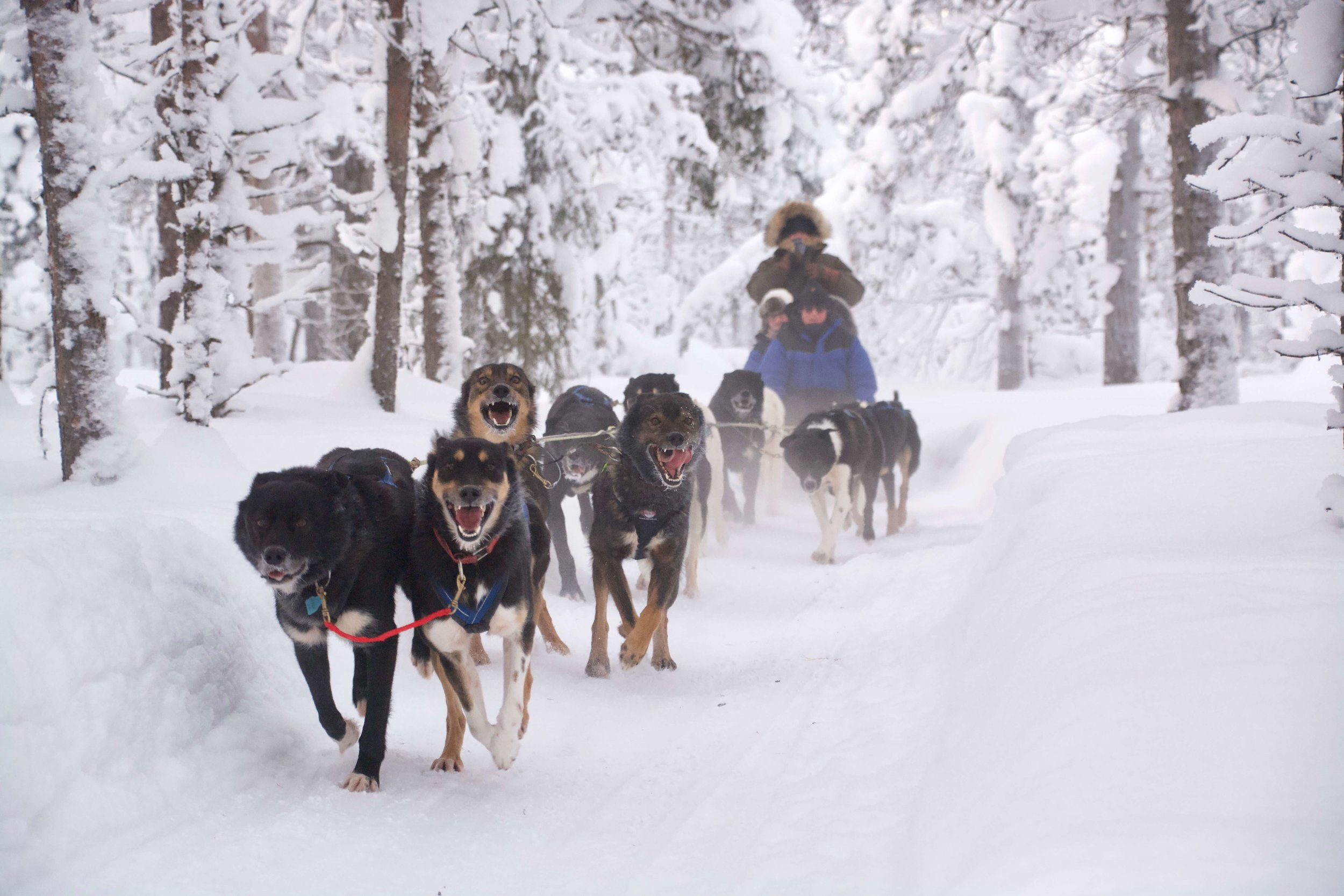 Thank you to Jordana, Kent and the whole family.